When does it end? The last few weeks we have witnessed heartbreaking natural tragedies.
Even as I write this, we await the outcome of Hurricane Maria to beloved Puerto Rico and the earthquake in our neighbor Mexico. In this global world we live in, so many of us have personal and business contacts, and social media connections to people and pets in these areas we may not even have met, but yet we feel so close. Our prayers and thoughts continue to be with all to be safe, and for those past the storms, as they recover and rebuild.
The profound direct impact to human life certainly can't be diminished, but we can't dismiss the impact to both humans and to the pets themselves for pets lost and left behind. What struck me when the satellite images first started coming across were the juxtaposition of the pets abandoned and pets carried out by their pet parents. Our emotional connection to pets is unwavering.
The pet community, including Ceva Animal Health, has come together and donated both time and money in droves. I'm proud to say Goodnewsforpets.com did our small part in participating in these endeavors by donating space on this site to getting the word out about donations, relief efforts, and with direct donations to the Texas Veterinary Medical Foundation Fear Free Relief fund, the ASPCA, the American Veterinary Medical Foundation (AVMF), the AKC Reunite Challenge Grant via Assisi Animal Health, and the American Red Cross. Follow the links to each organization if you are interested in making donations.
One of the reassuring images we look to in times of national crisis is the president. In times past, our presidential pets provide can even provide some comfort.  We have covered presidential pets before, and while there currently isn't a presidential pet, we noted in some recent research that Saturday, September 23 is both National Checkers Day and Dogs in Politics Day. We thought you would enjoy this delightful story on both from our frequent contributor Ranny Green.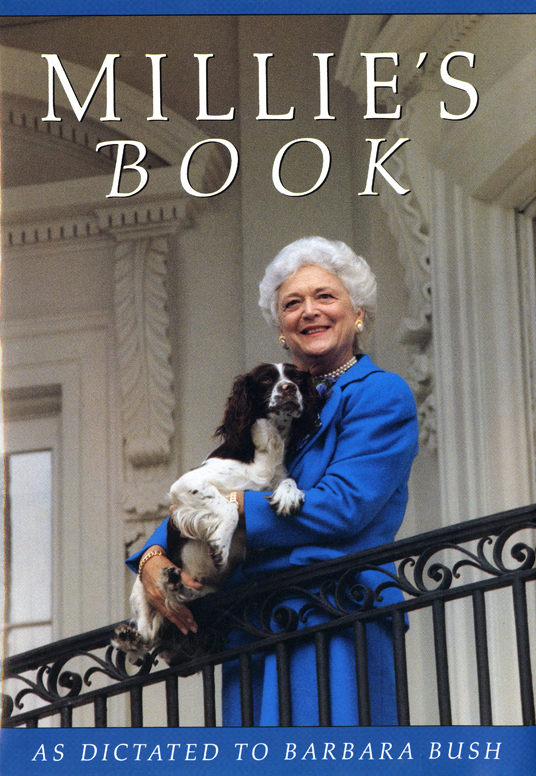 And wrapping up that special pet connection to presidents, we feature another article by Ranny Green, Vets and Pets, a book about wounded warriors and the animals that help them heal. The forward was written by Former First Lady Barbara Bush, a pet lover herself. The Bush's dog, Millie, wrote her own book, as dictated to Barbara Bush, describing a day in the life of George Herbert Walker Bush and family, discussing morning briefings, deliberations in the Oval Office, and short breaks for squirrel hunting.
When it comes to natural disasters, politics, and human tragedy, somehow pets show us the way through it all. And we are still holding out for some type of pet in the White House! What's your choice?
Lea-Ann Germinder
@Lgerminder
Source Presidential Pet Museum