The past few months on our site have been filled with lots of hot new products, adopting strategies, and more. Below are some of the highlights that showcase all the cool things that we've featured from the beginning of the summer.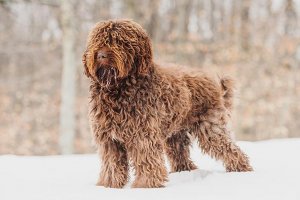 In the beginning of the summer, we helped introduced the four new breeds of the Westminster Kennel Club Dog Show. These breeds are AKC (American Kennel Club)-recognized and will now be a part of the previous 209 eligible breeds. These AKC registered breeds are dogs whose owners have submitted an application and received approval through a certificate from the club. The four new breeds are the Barbet, the Biewer Terrier, the Belgian Laekenois, and the Dogo Argentino.
With the arrival of national pet month and mental health awareness month, we took a look at some books and Chewy products that went alongside such an important time.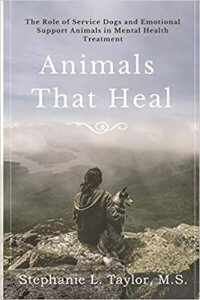 We promoted a cool book called Animals that Heal: the Role of Service Dogs and Emotional Support Animals in Mental Health Treatment by Stepahnie L. Taylor. This book serves as a guide to Psychiatric Service and Emotional Support Animals. As an author and service dog handler, Taylor helps one to begin their own service dog journey with the resource she wishes she'd had when she started.
Some hot products from Chewy were also in the spirit of mental health awareness month. As much as as our pets keep us sane, we thought it was important to feature a few products that keep our pets healthy as well. The products featured were from the Pet Lab Co. collection. This collection includes health care for a dog's digestion, eyes, fur/hair, and more. One specific product from this collection is the Pet Lab Co. Probiotic Pork Flavor Dog Supplement, 30 count. This probiotic gives your dog's digestive system the extra TLC that it deserves. The lack of nutrients that our dogs are experiencing is no longer a problem as these chew's have eight strains of beneficial bacteria. These supplements are pork-flavored, so dogs all over the world will be begging to be healthy.
Also, with adopt a cat month, we featured information on how to prepare for the adoption process as well as chewy products catered specifically for cats. Currently the Blue Box Event from Chewy is still in motion and ready for pet lovers to shop!
Make sure to check out all these cool features from this summer!
This post contains affiliate links, and Goodnewsforpets.com will be compensated if you make a purchase after clicking on these links. This compensation helps maintain and improve the site and shows your support for Goodnewsforpets.com. Thank you for being a member of our community.