With Summer approaching, it's a good time to start looking at things to get for our pets in the warmer weather. Chewy has some awesome new deals starting up and we don't want you to miss this. Be sure to check out these hot pet products while they last!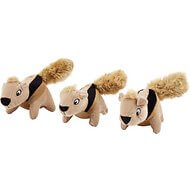 First up, we have the Outward Hound Replacement Squirrels for Hide A Squirrel Dog Toy, 3 Count. This toy comes with three squirrels and speakers. While they are designed with a variety of different shapes, sounds, and textures, it is durable enough to keep your pet coming back for more fun. You can even play a game of hide-and-squeak as your dog tries to guess where you're hiding their awesome new toy.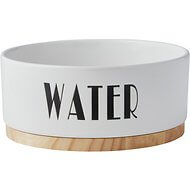 With the sun beaming down on us this summer, it's going to be essential to keep our pets nice and cool with a bowl of water. The Frisco Ceramic Water Dog & Cat Bowl with Wood Base is perfect for that. These bowls come in 1.25-4.5 cups, depending on the size of your pet. This simple design is made to not only complement your home decor, but keep it from creating any damage with the non-skid feet to help it from sliding. You'll also be able to minimize the amount of spills, keeping you and your pet happy.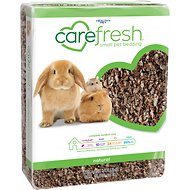 Next, we have the Carefresh Small Animal Bedding, Natural. This product is for all of the small pet owners from guinea pigs, to hamsters, to rabbits, and more! This bedding maintains odor and absorbs three times more liquid than wood shavings, keeping your pet healthy. Even more, this bedding is dust-free and made from natural paper fiber that is a renewable resource. Staying healthy and saving the planet? Now that's a deal!

Last but certainly not least, we have a cool treat your pet will be able to enjoy both indoors and out. It's the KONG Stuff'N Easy Treat Bacon & Cheese Recipe, 8-oz bottle. This built-in nozzle is mess and hassle-free! Made to put inside of a KONG rubber toy, this bacon and cheese flavored treat will have your pet occupied and licking for quite some time. If you want it to last even longer, you can squeeze out this flavorful treat inside of the toy and free it for an extended playtime!