FEMA actually recommends two emergency kits.
Answer:
Just as you do with your family's emergency supply kit, think first about the basics for survival, particularly food and water. In one kit, put everything you and your pets will need to stay where you are. The other should be a lightweight, smaller version you can take with you if you and your pets have to get away. Plus, be sure to review your kits regularly to ensure that their contents, especially foods and medicines, are fresh.
For the smaller pet emergency kit, a pet owner should talk to their veterinarian about what is most appropriate for their pet's emergency needs.  Most small emergency kits should include cotton bandage rolls, bandage tape and scissors, antibiotic ointment, flea and tick prevention, latex gloves, isopropyl alcohol and saline solution.  Include a pet first aid reference book.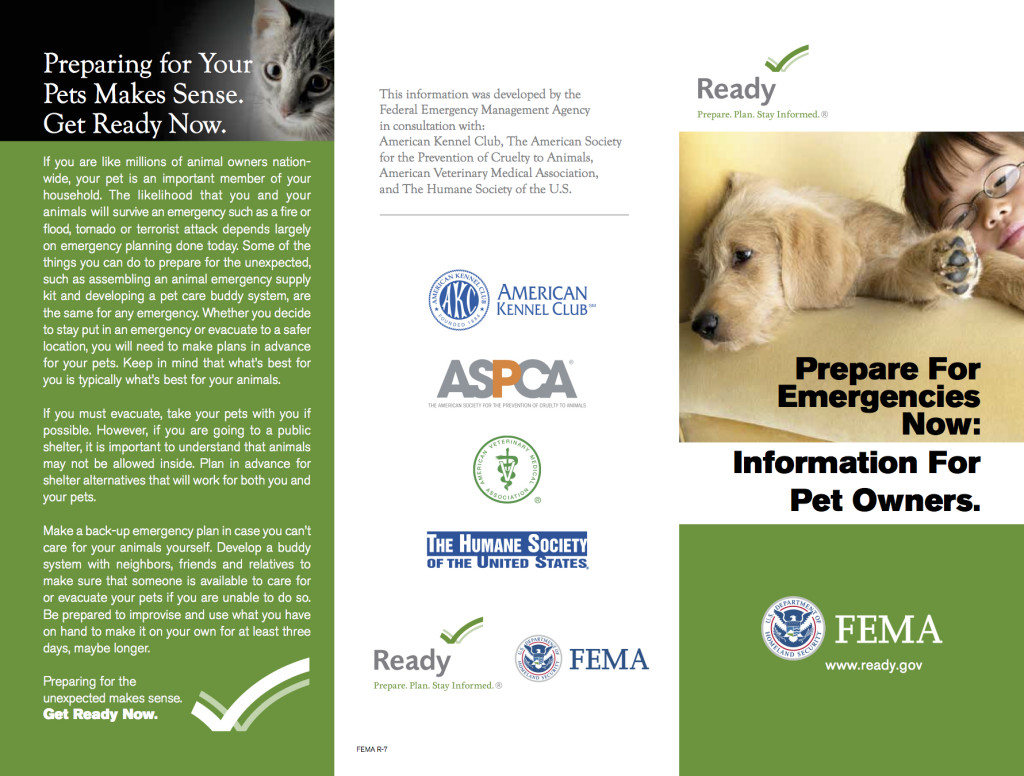 Source: FEMA Pet Owner Preparedness Brochure
Goodnewsforpets offers invaluable tips and tools for starting your emergency kit, with information on a pet first aid kit for either a cat or dog. For more information on flea and tick prevention visit our Why Wait For The Bite section for helpful information on protecting your pet.