The Creation and Launch of Goodnewsforpets.com Part II
Now Meet the D, as in the D in GDM News, the core team of Germinder, Davis and Manning that created and launched Goodnewsforpets.com. While Amy Davis is now a paralegal, she will forever be etched in my mind not only as the consummate PR pro I hired at three different agencies (including Germinder + Associates), but as a brilliant magazine journalist who understood the concept of Goodnewsforpets.com from day one. She too is a very special person, one of the first working mothers — of twins no less — I was privileged to work with in an agency setting.  Day in and day out, she and Shelli Manning collaborated with me with our vendor partners to launch Goodnewsforpets. She too is someone you want by your side and on your team. Hands down! – Lea-Ann Germinder, Editor + Publisher
 Tell us the story of how you decided to enter the field of public relations.
 As a graduate of the School of Journalism at the University of Missouri, I worked as a city newspaper reporter while in school. This hands-on introduction to journalism and reporting taught me important skills about writing, editing and interviewing, as well as what makes a newsworthy story. What I liked about the field of Public Relations was using those skills from another angle – to tell our client's story. Since I was trained as a reporter, I loved the challenge of writing newsworthy press releases and pitching stories so reporters would write about my clients.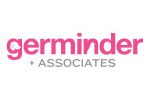 Goodnewsforpets.com has won many awards right from the beginning, and you played a significant role in launching the site. What was your role?
I had many tasks when launching the site that I remember. I worked closely with our website developers as we decided what the site layout would be, and helped decide where each story would run on the page. I also created a lot of the site content, writing articles and news releases as needed for our clients that were included on the site. In addition, I updated the site with new links each time we added new content. Finally I worked with Shelli Manning and Lea-Ann Germinder to promote the new site to the pet and animal health media who were our target audience.
You had worked on traditional agency work for several years before we launched Goodnewsforpets, yet you had your degree in magazine journalism. What traditional skill sets did you bring to the table and what new skills did you have to learn?
Studying magazine journalism I learned graphic design skills and how to design layouts for publication. I feel I was able to use these skills as we planned the launch of Goodnewsforpets, as the importance of good page design and an easy-to-read layout is just as important for a website. One new skill I had to learn was the web development program Dreamweaver and HTML code. I had no training in it, and basically taught myself through trial and error so that we could update the site content and links in-house instead of sending every task to the site developers.
As far as other traditional agency skills, I was used to working on a deadline and working directly with our clients to develop and write articles and news releases we would post on the site.

Taking a concept to full execution is not an easy task. How did you translate the content into creative ideas that worked?
 When creating the content to put on the site, I always tried to first write a compelling story. Whether it was a product launch or feature story, it had to be relevant and interesting to the reader and site visitor.
What were your favorite parts about the launch?
 It was exciting to work on a website concept that had not been tried before. I thought the site was a very innovative idea to provide our clients and potential clients with a unique platform to tell their stories, in addition to the more traditional public relations methods we used at the time.
What were the biggest challenges and why?
 I remember the biggest challenge when developing the website was getting clients to understand our vision. I don't think until they saw the site that they understood how it would work and it's value to them. In 2000, just having a website was still a pretty recent concept. Also, there was no social media, so promoting news stories on the Internet was really a unique concept.
You are a paralegal today, which is fascinating work. Is there anything about the launch that applies to your paralegal work today?
 As a paralegal I use the Internet daily for research as well as to do the daily tasks of my job. Today's court system is all online, so every entry, motion, and case I file are filed online. Navigating court websites that are not always that user friendly is not intimidating to me and it has made me a good researcher.
You are such a tremendous creative talent. Do you do any writing or creative work in your free time today?
 Thank you. I do not currently do any writing work, but after leaving Germinder and Associates when I had my third child, I have done freelance writing work from time to time. I have also kept busy with volunteer work, and have written and designed websites and newsletters for organizations where I volunteered.
You are also a dog person. You had a corgi when we launched the site. Tell us about your current canine companion.
 I do love dogs! Our dog now is an 11-year-old West Highland White Terrier, Darcy. We adopted Darcy from a rescue organization that saved her from a puppy mill. When we adopted her at 7 months old, she was not socialized at all and immediately needed surgery for a hip problem. Despite her rough start, she has been a wonderful dog, very loyal and loving to everyone in the family.
Goodnewsforpets.com is now celebrating its 20th anniversary. What advice would you give to someone launching a site today?
 The Internet today is such a different animal than in 2000 it's hard to compare. But I do think the importance of standing out with a unique approach or point of view is still essential. And, I think good site design and providing interesting content for your audience is still the most important features of launching any site. Of course today, the existence of social media allows for so many more avenues of promotion for a site than existed for us at the time.
Do you think that same advice applies to social media?
 Social media is an important component of any digital strategy. In addition to the many cross promotion opportunities for products and ideas, it also drives traffic to a site. Managing social media has become as important as a website itself.
Anything else you would like to add?
 I am so proud that Goodnewsforpets is still going strong after 20 years. It was such an exciting project to work on and I believe its existence 20 years later shows an innovative idea and excellent execution is always relevant. Congratulations!
Thank you so much Amy, it was an honor to work with you on this and so many projects. Your impact on this project and with so many clients is immeasurable. I am so glad we were able to connect to get this interview done! — Lea-Ann Germinder, Editor + Publisher
For the interview with the M in GDM news, read below: