Goodnewsforpets attended this year's BlogPaws Social Media and Pet Blogger Conference in Nashville and we can report it was the best one yet!
We saw a bunch of familiar faces, made some new friends and found out about some very interesting products. We put this roundup together for our favorite products from the conference.
John Paul Pet – "Pet Care with a Salon Pedigree"
What's interesting about all the John Paul Pet products is that they are tested on humans first! At the conference they were giving out samples of the John Paul Pet Wipes. The wipes are available for three different uses:
Clean Face Ear & Eye Wipes

Helps remove moist discharge around eyes
Helps remove dirt and wax particles in ears
Protects against staining and odor

Healthy Paws Body & Paw Wipes

Helps remove dirt and dander build-up
Deodorizes and moisturizes pet coats
Moisturizes dry cracked pads

Fresh Mouth Tooth & Gum Wipes

Helps prevent plaque build-up on teeth
Removes stains from teeth and gums
Freshens breath and keeps gums healthy
Each wipe is also available in a paraben free veterinarian formula as well. We gave the samples to one of our staffers that personally used the John Paul Pet Super Bright Shampoo on their Maltese to care for their white coat and was interested in trying some of the other John Paul Pet products. The Goodnewsforpets staffer reports back that the wipes are a welcome addition to their pet home. The Healthy Paw Body & Paw Pet Wipes got a lot of use in the recent rainy weather in their area and they loved the ease of using them on their Brussels Griffon's muddy paws with excellent results with the added benefit of moisturizing the paw pads as well as keeping them clean. The Clean Face Ear & Eye Wipes were also well received in helping remove discharge from around the eyes and the staining involved with the discharge that can be visible on pets with light colored coats.
Dr. Harvey's – Coconut Smiles & Sweet Potate'r Chews
Dr. Harvey's was at BlogPaws with a full line of products to sample, we zeroed in on the Coconut Smiles and Sweet Potate'r Chews from their line of certified organic treats. What's impressive about these treats is they are purely made from one ingredient each.
Sweet Potate'r Chews – 100% Real, Natural Dehydrated Sweet Potatoes

A Healthy, Single Ingredient Treat. They're Real Sweet Potatoes!
Grown & Dried in the

USA

A Safe & Natural Alternative to Rawhide & Molded Chews
Nothing Artificial. No Dyes. No Preservatives. No By-Products

Coconut Smiles – 100% Pure Certified Organic Dehydrated Coconut

A Healthy, Single Ingredient Treat. They're Made From Real Coconuts!
Supports Intestinal & Digestive Health
A Safe & Natural Alternative to Over Processed Pet Treats
Nothing Artificial. No Dyes. No Preservatives. No By-Products
We tested the samples on a Goodnewsforpets staffer's pet and they took right to the organic delights. The Sweet Potate'r Chews were a big hit with our test pup and provided a healthy alternative to regular treats. If your pet is special needs or requires a special diet Dr. Harvey products are worth a look as their all natural ingredients with nothing artificial help to provide your pet with a stable diet that is easy controlled.
PetSafe had a few interesting products at BlogPaws, among them were the Easy Walk® Harness, Gentle Leader® Headcollar, Pogo Plush® Panda Dog Toy and the PetSafe Twist 'n Treat Teaser Cat Toy. We have chosen the PetSafe Twist 'n Treat Teaser as this month's Hot Product!
Easy Walk® Harness

Designed to gently discourage your dog from pulling while walking on a leash
Easy to Fit
Easy to Use

Gentle Leader® Headcollar

#1 headcollar recommended most by vets, trainers and behaviorists
Stops pulling and lunging
Prevents jumping
Helps control unwanted barking

Pogo Plush® Panda

No stuffing equals no mess
Free-floating squeaker
Machine washable
Inner bouncy frame – interactive for dogs

Twist 'n Treat Teaser

Treat or food-dispensing toy

Attached feather teaser

Encourages playtime

Helps with your cat's weight loss

Adjustable openings to increase or decrease the challenge for your cat
One standout product at BlogPaws was Dr. Buzby's ToeGrips are nonslip nail grips for senior and special needs dogs. Dr. Buzby's ToeGrips are natural rubber rings that slide onto your dog's toenails to enable instant traction on hard-surface floors and stairs. They are designed for semi-continuous indoor/outdoor use. The nonslip material grips the floor in a way that dogs' hard toenails cannot. ToeGrips are not intended for healthy, active dogs.
Enable traction on floors & stairs
Reduce the risk of slip & fall injury
Improve mobility & confidence
Provide proprioceptive stimulus
Julie Buzby, DVM, CVA, CAVCA, Integrative Veterinarian and founder of Dr. Buzby's ToeGrips mentions that "Dr. Buzby's ToeGrips are the simple biomechanic solution to an age-old problem — dogs slipping on hard floors. ToeGrips have transformed my patients' live simply, naturally, and affordably".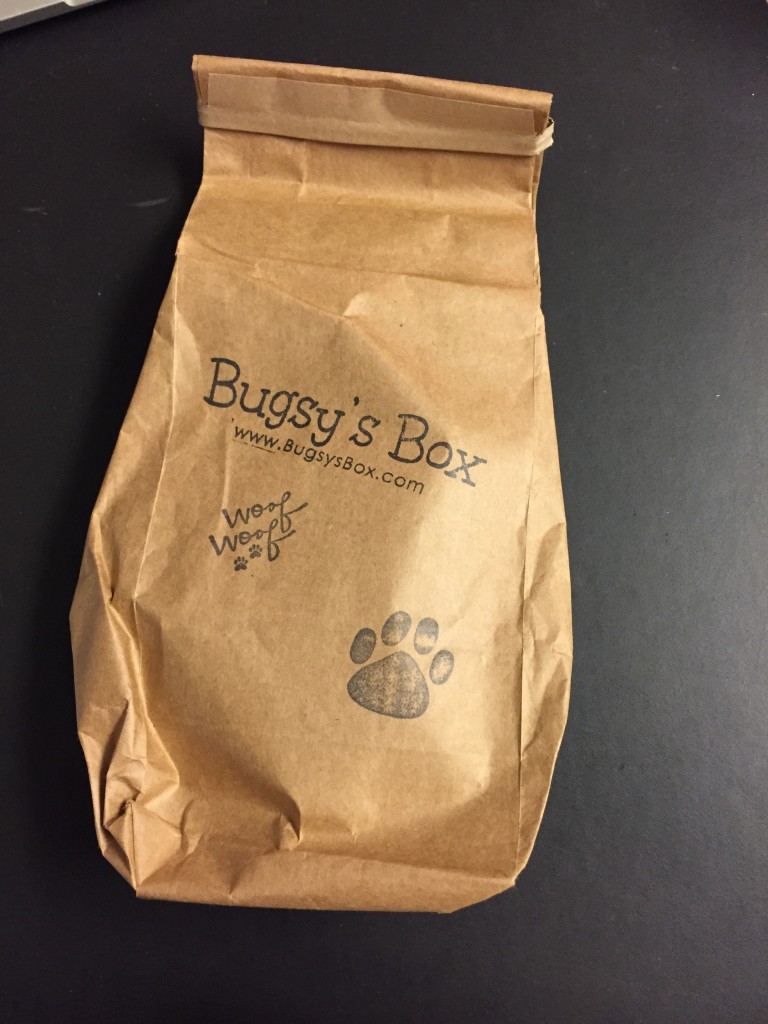 At BlogPaws we were handed a goodie bag from Bugsy's Box, inside were an assortment of homemade treats and products for your dog.  Bugsy's Box features items made in the USA with items that are a little more exclusive and higher quality items that are usually harder to find in a local pet store. Dog parents sign up to receive a new box each month, you can choose the size of your pooch so the box will be tailored to their needs. Each Bugsy's Box includes 3 to 5 dog products hand picked just for your dog. From time to time there might even be human goodies that are dog related. You will also find sample sized products, and misc other goodies from time to time.
We were excited to see there was a one tea bag sample of Kissably Canine from Tea for Spot. Goodnewsforpets has partnered with Tea for Spot this month to bring you the next giveaway in our 15th anniversary celebrations! Enter to win a Tea for Spot "Tea Party" kit, which includes a porcelain Spot's Teacup (chose from three designs), the exclusive sterling silver Goodnewsforpets Heart-Paw Charm and a donation to a shelter or rescue of your choice. Three winners will be chosen – enter today! Learn more and enter here.