The giveaway is now closed. Thank you to all who entered!

Congrats to our Winners!
Holly Pelkey from Muskegon, MI, whose donation will go to Pound Buddies.
Velder Dixon from Gary, IN, whose donation will go to the Humane Society of Northwest Indiana.
Felicia S. from New York, NY, whose donation will go to R.E.S.C.U.E.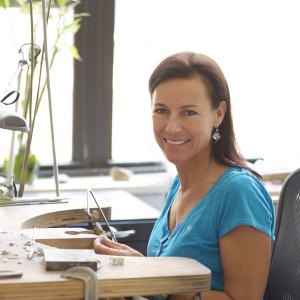 In celebration of the GoodNewsforPets.com 15th anniversary contest series, we are delighted to announce that our featured charm will include a diamond in celebration of Valentine's Day. The contest will run from January 29th, 2016 through February 12, 2016. Winners will be announced February 17, 2016.
Elena Kriegner, an award-winning New York based designer, is renowned for her contemporary creations. Best known or her innovations in convertible jewelry– from pendants that become rings, to solving the ring size problem as a whole– her engineering savvy and stunning aesthetic have gathered an international following. Kriegner has created her first convertible pet design exclusively for the GoodNewsforPets.com anniversary contest series in the form of a stunning sterling silver heart-paw pendant, which can seamlessly be clipped on a collar for kitty or pup to enjoy.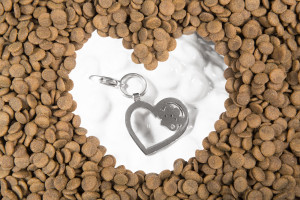 In honor of passing the pet love forward this Valentine's Day, GoodNewforPets.com will be giving away three limited edition diamond accented heart-paw pendants by Elena Kriegner. In addition, a personal donation will be made to a shelter on behalf of each winner.
To learn more about Elena Kriegner, visit http://www.elenakriegner.com/.
Register now for your chance to win and share on your social media accounts using #GNFP15thAnniversaryContest!
Watch for more 15th Anniversary contests on goodnewsforpets.com. For companies interested in sponsoring contests, contact Lea-Ann Germinder.