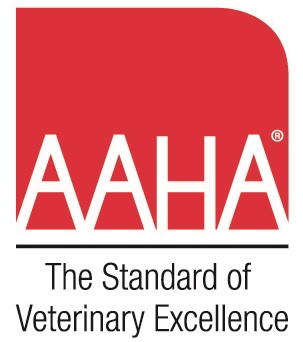 NASHVILLE— The American Animal Hospital Association (AAHA) is welcoming a newly restructured board to the helm in 2014. The board welcomed four new officers and one new director at its annual meeting during the 2014 AAHA Yearly Conference in Nashville, Tenn.
AAHA members voted in 2013 to reduce the size of the AAHA Board of Directors from 14 to eight positions. This will be the first year for the newly restructured board.
Additionally, this is the second year that three women have been selected for the president, president-elect, and vice president roles on the AAHA Board of Directors, a first for AAHA and for a major veterinary organization.
The new officers and new director on the 2014-2015 AAHA Board of Directors include:
Kate Crumley, MS, DVM, is the Association's 2014-2015 president. She has been an AAHA member since 1988 and has served on the AAHA Board of Directors since 2007. Crumley has served on the Leadership Council, is a preceptor for AAHA-DEVTP, and is the AAHA liaison to veterinary students and faculty at North Carolina State. She earned her bachelor's degree in biochemistry from the University of Georgia and completed her DVM at North Carolina State. She has practiced both companion-animal and farm-animal medicine at Franklin Animal Clinic, and led AAHA accreditation to this mixed practice as well as attaining a partnership interest in 1997. Crumley continues to be an active practitioner and is owner of Heartwood Animal Hospital, a primary care companion animal practice in the small town of Youngsville, N.C.
Tracey Jensen, DVM, DABVP (C/F), CVA, is AAHA's president-elect for 2014-2015. She earned her DVM from Colorado State University in 1996. Since 1999, Jensen has owned Wellington Veterinary Clinic in Wellington, Colo. AAHA accredited since 2008, Wellington Veterinary Clinic is a two- doctor, small animal practice located in Northern Colorado. The practice received the AAHA- Accredited Practice of the Year Award and a Veterinary Economics Hospital Design Merit Award in 2012. Jensen was elected to the Council of Regents for the American Board of Veterinary Practitioners in 2011. Active in her community, Jensen currently volunteers as a surgeon for her local feral cat trap-neuter-release program. She has also co-authored multiple publications.
Nancy Soares, VMD, joins the AAHA Board of Directors as vice president. She earned her VMD from the University of Pennsylvania in 2002, and her bachelor's degree from Temple University in 1987. In 2007, after working as an associate veterinarian for five years, Soares established her own practice, Macungie Animal Hospital, where she serves as owner and medical director. Her practice became AAHA accredited in 2008, taking home the AAHA-Accredited Practice of the Year Award in 2013, and has grown to include three full-time veterinarians. Macungie Animal Hospital consistently gives back to the community by offering an educational lecture series, youth activities, shadowing opportunities for those interested in animal medicine, and pro bono health care for special needs cases. Soares has been published in the Journal of the American Veterinary Medical Association, and has served as a lecturer for multiple veterinary conferences.
Hilary Mellor, DVM, is the new secretary/treasurer. She received her DVM from the Ontario Veterinary College in 1988. Mellor worked at Bayview Animal Hospital in Ottawa, Ontario for more than 21 years, the last 10 of which she served as Bayview's hospital director and as a partner at both Bayview and Alta Vista Animal Hospital. Bayview became AAHA accredited in 2009 and received second place for the AAHA-Accredited Practice of the Year Award in 2010. Mellor is a member of both the Canadian and the Ontario Veterinary Medical Associations. Her involvement with her community includes volunteering with the Community Veterinary Outreach, which provides preventive health care to animals of the homeless and street-involved.
Heather Loenser, DVM, is welcomed as a new director. Loenser earned her bachelor's degree in animal science in 1999, and went on to earn her DVM from Iowa State University in 2003, as well as a minor in entrepreneurial studies. She worked as an associate veterinarian for three years and then moved into emergency medicine, which has been her focus since 2006 in North Carolina and New York. She currently works as an emergency clinician in Lebanon, N.J. In addition to emergency medicine, her other passion is client communication and education, which she uses when she is a "FRANK" communication coach and a television news contributor, both nationally and locally. There is nothing that gives her more joy than spending time with her husband; two young children; and aged population of two dogs, three box turtles, four chickens, and a sweet old cat, all rescues with their own special stories.
2014-2015 AAHA Board of Directors
Kate Crumley, MS, DVM President
Tracey Jensen, DVM, DABVP, CVA President-elect
Nancy Soares, VMD Vice president
Hilary Mellor, DVM
Secretary/treasurer Kate Knutson, DVM Immediate past president
Wendy Hauser, DVM Director
Heather Loenser, DVM Director
Marcus Roeder, CVPM, MBA Practice manager director
The 2015 AAHA Yearly Conference will be held in Tampa, Fla.
###
About AAHA AAHA is the only organization in the United States and Canada that accredits companion animal hospitals based on standards that meet or exceed state regulations. Established in 1933, the Association is well-known among veterinarians for its leadership in the profession, high standards for veterinary practices and pet health care, and most importantly, its accreditation of companion- animal practices.
Contact:
Kate Spencer
Communications Manager
720-963-4479
kate.spencer@aahanet.org