The giveaway is now closed. Thank you to all who entered!
Congratulations to our winners!
Thank you for entering for your chance to win a Tea for Spot® "Tea Party" Kit, exclusive sterling silver Goodnewsforpets™ versatile Heart-Paw charm and shelter donation in our Summer "Tea Party" Fun contest!
As our 15th anniversary celebration continues, Goodnewsforpets™ is partnering with Tea for Spot® for our fourth of 15 giveaways.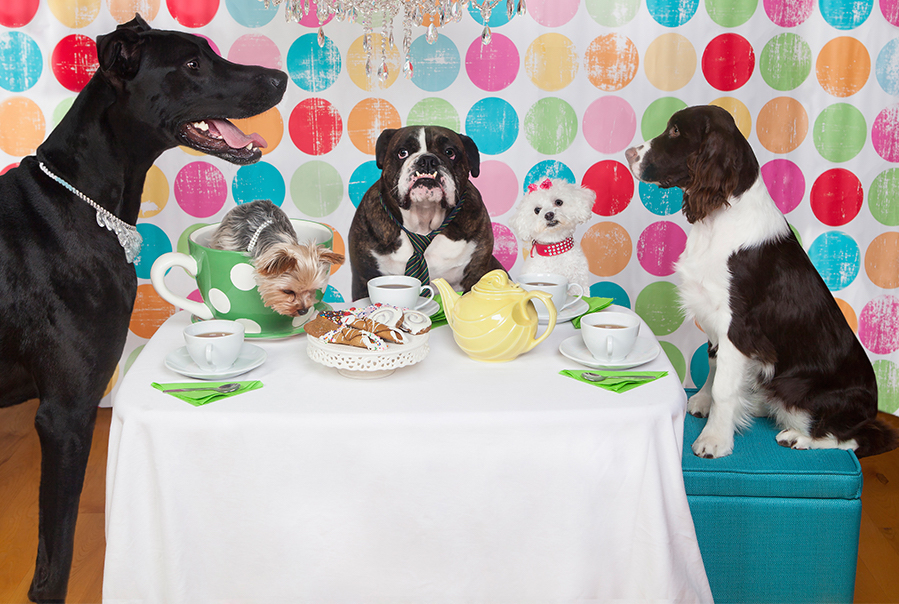 Enjoy the summer sun with a tea party! This summer Tea for Spot® and Goodnewsforpets™ want to help you and your pet enjoy each other with a spot of tea. We are pleased to announce the contest will provide THREE winners with a Tea for Spot® "Tea Party" Kit and the exclusive sterling silver Goodnewsforpets Heart-Paw charm designed by Elena Kriegner, as well as a donation to a local shelter or rescue of the winner's choice. Don't forget to share the contest by using the hashtag #GNFP15thAnniversaryContest!
Tea for Spot products provides thoughtfully inspired, all-natural canine cuisine, beverages and accessories. Their products promote healthy dietary habits and the enjoyment of the simple things in daily living. Tea for Spot is 100% caffeine-free, proprietary blend of organic tea, herbs, spices and all natural ingredients carefully blended to promote your dog's health. Health and wellness are as important to companion pets as they are to humans.
The featured Tea for Spot "Tea Party" Kit includes a choice of one of three Spot's Teacup designs, a 8 ounce fused porcelain cup and saucer with a skid resistant bottom, plus a tin of Daily Brew and a tin Tea Party a sampler pack of all teas. The Daily Brew is a great way to provide daily nutrients to your dog, this blend has a mix of ingredients rich in anti-oxidants, vitamins, minerals, and essential oils. And the Tea Party tin contains 5 bags each of Daily Brew, Kissably Canine, Leaps & Bounds, and No Worries, Mutt – choose a different cup each day!
Watch for more 15th Anniversary contests on goodnewsforpets.com. For companies interested in sponsoring contests, contact Editor & Publisher Lea-Ann Germinder at lgerminder@germinder.com. 
Chose your own "Spot's Teacup" design, spread the word with ##GNFP15thAnniversaryContest & #TeaForSpot and GOOD LUCK!