Results of the largest study to date on how pets affect your sleep quality were recently released and show unexpected findings, according to Singular Sleep, the medical practice that conducted the study.
How do our pets affect their owners' sleep? Singular Sleep, an innovative, national sleep medicine practice, decided to find out.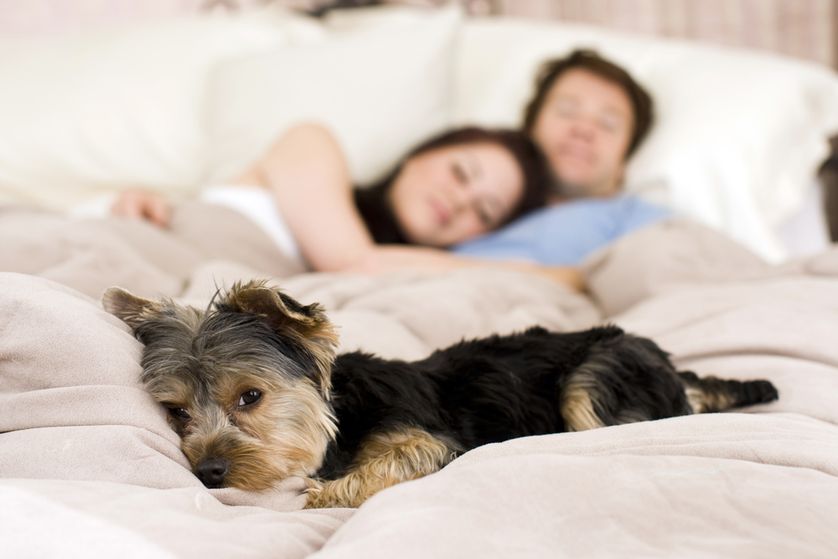 "There have been some small studies in the past that looked at this issue, but nothing on this scale," says Joseph Krainin, M.D., Singular Sleep's founder and a board certified sleep medicine physician. "Anecdotally, I had noticed that a large percentage of my patients admitted to having pets in the bedroom. Consequently, it became something that I asked about routinely during evaluations."
According to Dr. Krainin, the new survey was inspired by a 2015 Mayo Clinic study, which he describes as "small but intriguing." That study surveyed 150 sleep clinic patients and found that about half of them reported owning pets, with 56% of pet owners allowing pets to sleep in the bedroom. Of this group, 20% described their pets as being disruptive to sleep, but over twice as many participants (41%) reported that their pets had either no effect on or some benefit to sleep.
"The issue needed to be examined on a much larger scale to draw conclusions, so that's what we set out to do," says Dr. Krainin. Using social media, Singular Sleep conducted an extensive campaign to recruit participants, and received more than 1,000 survey responses from around the globe. The survey included more questions than the Mayo Clinic study and led to several interesting new findings, including:
     87.5% of respondents who had pets in the bedroom allowed their pets to sleep in bed with them.
     Almost 60% reported that their pets either had no effect or beneficial effects on their sleep – a significantly higher percentage than the prior study.
     About a quarter of those surveyed (24.1%) reported worse sleep due to pets.
     16.7% were unsure whether pets affected their sleep.
     71.6% more people with bed partners reported worse sleep with pets in the bed than those without bed partners.
     32% more people without bed partners reported better sleep with pets in the bed than those without bed partners.
"For those without a steady bed partner, our results suggest that pets may provide a comforting effect," Dr. Krainin notes. "I used to get exasperated trying to convince insomniacs to remove their pets from the bedroom. But with this new data, I'm going to, as they say, let sleeping dogs lie."
For complete study results, visit singularsleep.com
Singular Sleep is the nation's first online sleep center. The company offers an at home sleep apnea test, online sleep doctor consultations, CPAP and BiPAP machines and CPAP mask equipment.
Source: SingularSleep