The giveaway is now closed. Thank you to all who entered!
Congrats to our Winners!
Terrell Klein from Saint Cloud, FL, whose donation will go to the Florida Little Dog Rescue.
Michael McLane from Clarks Summit, PA, whose donation will go to the Griffin Pond Animal Shelter.
Kathryn McNeal from Vinton, VA, whose donation will go to the Mid-Atlantic Pug Rescue.
Each winner receives the exclusive sterling silver Goodnewsforpets™ Heart-Paw charm and a donation to the shelter or rescue of their choice!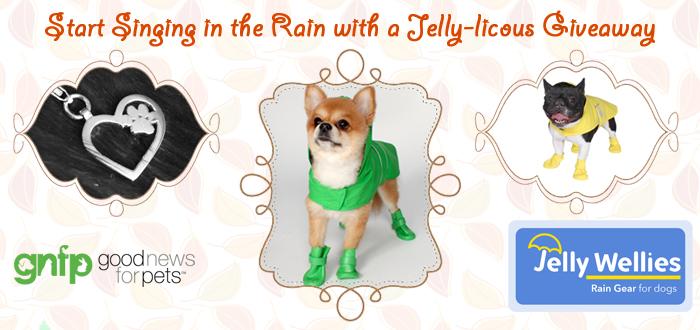 In celebration of the GoodNewsforPets.com 15th anniversary contest series, we are delighted to announce that our November giveaway will be a darling raincoat and bootie set for pup!
With the weather turning cool, the rainy days follow. As a pet parent, help keep your baby comfortable and dry in chilly rains for fall/winter, and protect paws from their hot pavement come summertime.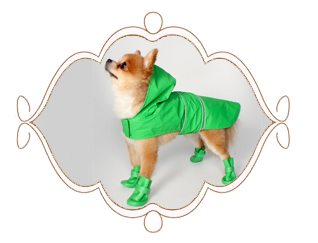 A win-win, your dog will look super cute as the most fashion–forward furball in the rain. In addition, keep your home "wet-dog smell" free after strolls while your pup remains ready for irresistible playtime. Jelly Wellie coats and booties are 100% waterproof, and the silicon rain boots feature easy to adjust Velcro straps for a fabulous fit. For hot summer days, get heat resistance on the beach and superb grip traction on the sidewalk. They're also perfect for protecting paws from rocks, glass and other items that could cause injury. Winners can choose from one of three year-round colors: fiery red, vibrant yellow or classic green, and find the right size using the Jelly Wellies size chart.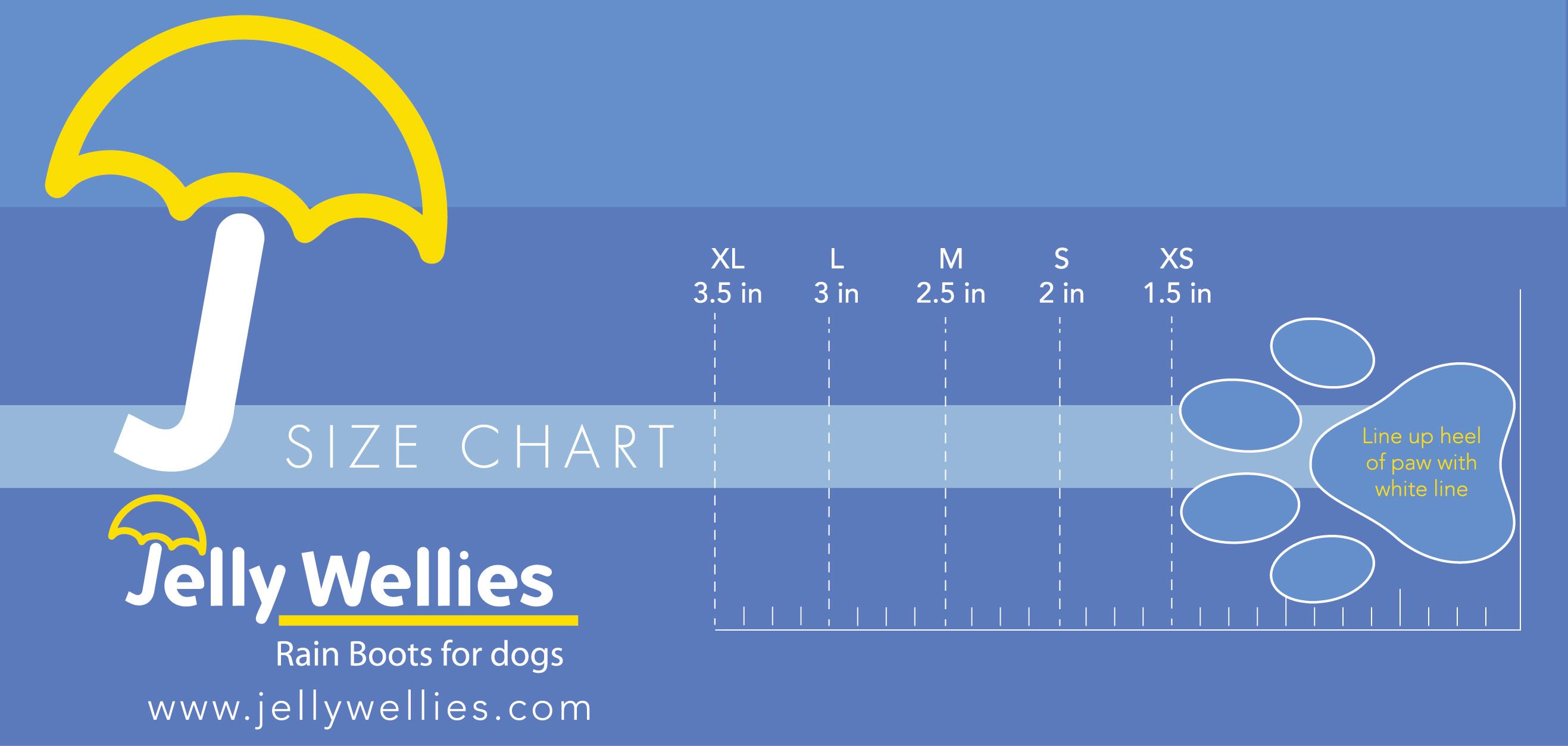 To learn more about Jelly Wellies visit their Facebook page or at Amazon. The website is coming soon at jellywellies.com.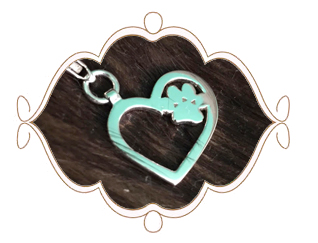 Each Goodnewsforpets.com 15th Anniversary contest features the sterling silver Heart-Paw charm custom designed by Elena Kriegner, made exclusively for Goodnewsforpets. The charm is as versatile as you and can be worn as a necklace, on a bracelet or even a pet's collar.
This contest in our Goodnewsforpets 15th Anniversary Contest Series is to win a Jelly Wellies Rain Coat and Bootie Set, the sterling silver Goodnewsforpets Heart-Paw charm and a donation to a local shelter or rescue of the winner's choice will commence midnight November 5th, 2015 and close midnight November 30, 2015.
Register now for your chance to win and share on your social media accounts using #GNFP15thAnniversaryContest!
Watch for more 15th Anniversary contests on goodnewsforpets.com. For companies interested in sponsoring contests, contact Lea-Ann Germinder.