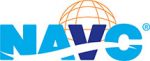 The first-ever Startup Circle at VMX was introduced in 2018 where select startup companies were invited to exhibit and showcase their products and services. The company had to be less than three years in the business and their product(s) served the veterinary community.  According to former NAVC Vice President Manolita Moore, this was another way NAVC brings innovation into their events and into the veterinary community.
The North American Veterinary Community (NAVC) is a nonprofit organization dedicated to supporting and advancing veterinary professionals worldwide. The world's leading provider of veterinary continuing education, the NAVC delivers essential training, tools, and resources for veterinary professionals to stay abreast of advances in animal medicine and provide the best medical care for animals everywhere. Through its commitment to innovation and excellence, the NAVC has developed a diverse portfolio of products and services, including: educational events, headlined by VMX, the world's largest, most comprehensive continuing education conference and launchpad for new products and innovations within the veterinary industry; a robust digital platform for virtual learning and engagement; the veterinary industry's largest and award-winning portfolio of trade publications; and an advocacy arm which unites the veterinary community and pet lovers. The NAVC was founded in 1982 and is headquartered in Orlando, FL. Since 2017, the NAVC has been recognized annually as one of the Top Workplaces by the Orlando Sentinel. To learn more about the NAVC's products and brands, visit https://navc.com/. To see the complete schedule of upcoming events, visit https://navc.com/calendar/.
To learn more about the 2022 VMX Pet Pitch Competition, read the article below:
Updated from Original post May 30, 2018.