The giveaway is now closed. Thank you to all who entered! Congratulations to our winners!
Mallory Huff from Maryville TN, whose donation is going to Blount County Animal Shelter.
Shelley Pittman from Gresham, Oregon, whose donation is doing to Multnomah Animal Services.
Tom Myers from Milwaukie, Oregon, whose donation is going to Indigo Rescue.
Each winner has also received the exclusive sterling silver Goodnewsforpets™ Heart-Paw charm and donation to the shelter or rescue of their choice!
The celebration continues as Conair® offers the Conair "Pampered Pet" Kit, a retail value of $124, and Goodnewsforpets adds the GNFP Heart-Paw Charm to pet parents looking to spoil their pooch all year round. The three contest winners also select a local shelter or rescue where a donation will be made in their name.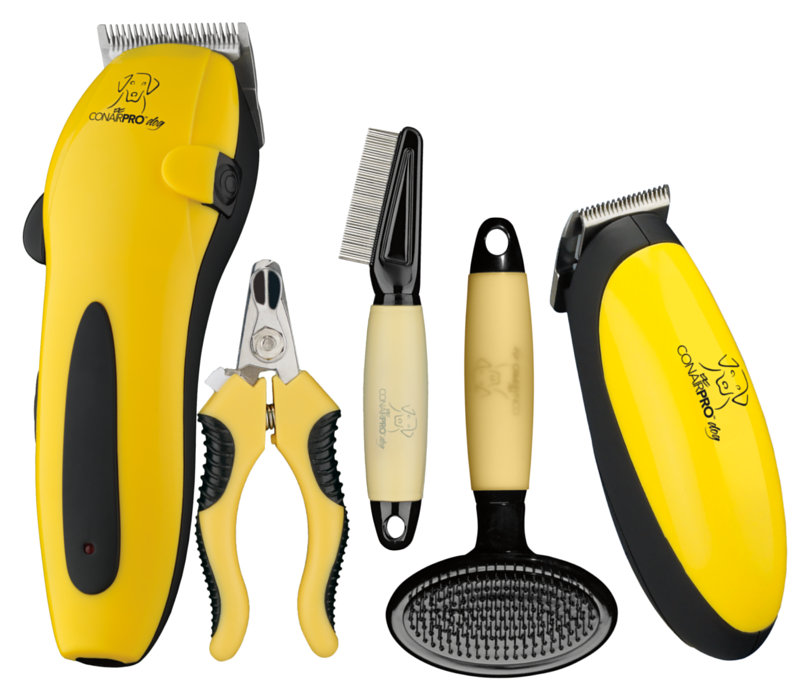 The featured Conair "Pampered Pet" includes:
ConairPRO Dog™ 16-Piece Pet Clipper Kit
ConairPRO Dog™ Palm Pro™ Micro-Trimmer
Conair Pet Large Nail Clippers
ConairPRO Dog™ Flea Comb with Memory Gel Grip
ConairPRO Dog™ Medium Slicker with Memory Gel Grip
The kit includes a ConairPRO Dog 16-Piece Cord / Cordless Pet Clipper Kit is designed for general clipping. This 16-piece pet grooming kit includes 8 comb attachments, metal comb, blade guard, storage case, instruction booklet and DVD, lubricating oil, cleaning brush and scissors. It also features a powerful lightweight DC motor that produces 50-percent more power than a magnetic motor. It also includes the Conair Dog Palm Pro Micro-Trimmer, designed for trimming face, paws and ears. Ergonomic comfort grip, with easy-to-use trigger switch, enables micro-trimmer to fit snugly in your palm, out of animal's sight line. The kit also includes the ConairPRO Dog Medium Slicker with Memory Gel Grip that eliminates tangles and mats from your pet's coat. To finish off your pampered pet's new look the kit also includes the Conair Dog Nail Clipper which allows you to trim your pet's nails with comfort and confidence. The ergonomic handle fits comfortably in your hand and offers a non-slip grip that makes cutting nails easy on you and your pet!
Each contest features the sterling silver Heart-Paw charm custom designed by Elena Kriegner, exclusively for Goodnewsforpets. The charm is as versatile as you and can be worn as a necklace, on a bracelet or even a pet's collar.
The next contest in our Goodnewsforpets 15th Anniversary Contest Series to win a Conair "Pampered Pet" kit, the sterling silver Goodnewsforpets Heart-Paw charm and a donation to a local shelter or rescue of the winner's choice will commence August 10, 2015 and close August 31, 2015.
Register now for your chance to win and share on your social media accounts using #GNFP15thAnniversaryContest!
Watch for more 15th Anniversary contests on goodnewsforpets.com. For companies interested in sponsoring contests, contact Lea-Ann Germinder.