American Humane Celebrating the Holiday by Opening Nominations for Annual American Humane Lois Pope LIFE K-9 Medal of Courage Awards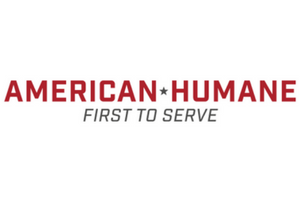 Service members have relied on canine comrades since the beginning of organized warfare, but it wasn't until March 13, 1942, when the United States Army began training dogs for the newly established War Dog Program, or "K-9 Corps" that they became a critical part of the armed forces. To commemorate the original launch of the K-9 Corps program, this Monday, March 13, the country will celebrate National K9 Veterans Day.
An annual tribute to honor the service and sacrifice that these dogs have made for their country, National K9 Veterans Day pays tribute to military dogs and countless other canines serving our nation—from police dogs, to border patrol dogs, and so many more.
American Humane, the country's first national humane organization, which has worked to support the U.S. Military and our human and animal warriors for more than 100 years, is proud to recognize the heroic contributions of these brave service animals on National K9 Veterans Day, and every day. With the support of internationally renowned philanthropist and veterans' advocate Lois Pope, the organization champions efforts to support military heroes at both ends of the leash through its Lois Pope LIFE Center for Military Affairs. The center helps reunite retired military dogs with their former handlers, provide veterans struggling with Post-Traumatic Stress with lifesaving service dogs, arranges free veterinary care for retired four-legged service members, and drives legislation that supports military dogs and their human counterparts. In 2016, American Humane successfully lobbied for a provision to the 2016 National Defense Authorization Act (NDAA) that would ensure that military dogs are returned to American soil after their retirements. Prior to the passage of the 2016 NDAA, military working dogs were not guaranteed retirement on the home front, and some were retired overseas, making them civilians and rendering them ineligible for transportation home on military aircraft.
American Humane also works to honor retired military dogs who demonstrate exceptional valor in serving our country. The annual American Humane Lois Pope LIFE K-9 Medal of Courage awards, which are held each July on Capitol Hill, are the nation's highest honor for military dogs.
American Humane is currently seeking nominations of retired military dogs who have worked overseas for the 2017 American Humane Lois Pope LIFE K-9 Medal of Courage awards. Please direct inquiries and nominations to Tara Loveland at 202-677-4220 or TaraL@AmericanHumane.org.
SOURCE American Humane