Pet owners around the world have memorable journeys with their pets that are deeply rooted in the first time they met. For Larissa Nicolosi, who is the winner of the third Goodnewsforpets 20thanniversary "Charmed by the Love" contest, her story does in fact follow this phenomenon.
As Nicolosi calls it the most amazing "whirlwind," her story revolves around her longing for her first dog, Lucy, to have a companion. Lucy, a dachshund, was welcomed into the family in 2013. Nicolosi and her husband had previously been trying to get a rescue dog but as they were living in an apartment at the time and rescues have requirements such as a fenced in yard, the family purchased Lucy from a breeder instead.
"My husband and I worked opposite schedules, and I needed a companion," said Nicolosi. "Lucy got me through a lot of loneliness as we were building our life together and saving."
A few years later, the couple decided that Lucy too should have a companion of her own as she was what they liked to call a "queen boss." While scrolling through Facebook one day, Larissa came across a dog that would become her pet in the near future.
"I found Kyson on Facebook by accident," she said. "I was talking to a close friend about adopting her first ever rescue dog and thought, why not see who is out there for us again? I forwarded his listing to my hubby at work, he gave me his blessing, and I rushed to fill out the application and prayed. "
Despite the many roadblocks in finding the right addition to their family, they decided to take a leap of faith when they drove three hours to Pottstown, Pennsylvania where they would meet Kyson and more importantly, the queen boss would make her decision on whether this new pup was a good fit for the family.
"Lucy doesn't like all other dogs. She barked at a bulldog inside the store before Kyson arrived, but she had no trouble sharing us with this sweet little guy."
As the family didn't want to give Kyson a final name until after finding something that fit, one name finally stuck out to them that seemed to match his gleaming personality.
"He was a funny, dark, velvety little gentleman and ladies' man. Little Ricky just stuck, and all the crazy nicknames to go with: Ricochet, Icky, Sticky, Licky, Ricardo, Babalu, Rotten, Little Dude, etc."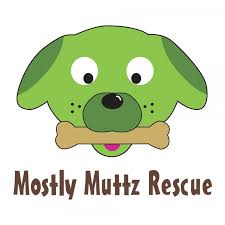 Thanks to Mostly Muttz Rescue, which is the rescue where Little Ricky was adopted from, they were granted the opportunity to finally piece together their family. Since 2013, the rescue has saved over 2,500 pets and didn't stop with the Nicolosi family. Since the adoption of Little Ricky, the household has taken the pups to five states in just one year.
"He's been kayaking, beaching, sometimes staying in a hotel, and we even carried him through Luray Caverns" said Nicolosi. "He's completed our family and brought so much joy to our lives. We owe so much to Mostly Muttz."
To find out more about Mostly Muttz Rescue, visit their website here to learn more about their program.
Nicolosi Wins Fetch for Pets Goodnewsforpets 20th Anniversary Contest