Henry Schein Cares Hurricane Harvey Disaster Relief Fund' Is Now Open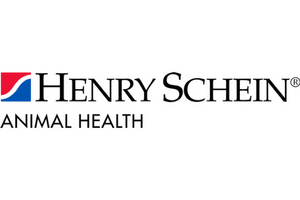 Henry Schein, Inc., the world's largest provider of health care products and services to office-based dental, animal health, and medical practitioners, today announced that the Company, its supplier partners, and Team Schein Members will donate $500,000 in cash and health care products to relief organizations working in affected areas throughout Texas and Louisiana.
"We will not soon forget the scenes of devastation this storm has visited upon southeast Texas and Louisiana, and we will long remember the scenes of heroism and sacrifice that will define its recovery," said Stanley M. Bergman, Chairman of the Board and Chief Executive Officer of Henry Schein. "With thousands of residents displaced and in need of essential health care and hygiene products, it is crucial that the private sector work with industry partners to leverage our collective strengths to mobilize support for those most in need. Team Schein is committed to providing relief organizations with the health care supplies they need to support public health, so community members can get back on their feet and begin to rebuild."
In response to the catastrophic damage, the Henry Schein Cares Foundation, Inc.—an independent public charity dedicated to increasing access to care throughout the world—opened the Henry Schein Cares Hurricane Harvey Disaster Relief Fund (Fund) to raise money for relief efforts. Henry Schein, Inc., will match Team Schein Member donations to the Fund up to $50,000 and will also donate much-needed medical supplies (e.g. gloves, gauze, bandages, hand sanitizer, toothpaste and mouthwash, vitamins, and syringes) to relief organizations, bringing the total initial commitment to $500,000. Organizations receiving cash and product donations include:
Americares
Catholic Charities of the Archdiocese of Galveston-Houston
Direct Relief International
Heart to Heart International
Interfaith Ministries for Greater Houston
IsraAID
Islamic Society of Greater Houston
LDS Philanthropies
Louisiana Veterinary Medical Association, Greatest Need Fund
The Lutheran Church Missouri Synod
National Dental Association
Texas A&M Foundation, Veterinary Emergency Disaster Fund
Texas Association of Community Health Centers
Texas Dental Association Relief Fund
Texas Equine Veterinary Association Foundation
Texas Medical Association Foundation Harvey Disaster Relief Fund
Texas Veterinary Medical Foundation Disaster Relief Fund
"Across our dental, animal health, and medical businesses, we will continue to identify constituents in need of assistance. We encourage our Team Schein Members and supplier partners to continue sharing information about those in need so we can maximize our impact," added Bergman.
Individuals or companies wishing to contribute to the Henry Schein Cares Hurricane Harvey Disaster Relief Fund can make a financial or product donation. Credit card donations can be made through the Henry Schein Cares Foundation Web site, www.hscaresfoundation.org (click the "donate button" to be directed to an online credit card processing page, and select "Hurricane Harvey Disaster Relief Fund" for the gift designation.) Those who wish to contribute by check should make the check payable to "Henry Schein Cares Foundation" with "Hurricane Harvey Disaster Relief Fund" noted in the memo of the check, and send it to Kate Sorrillo at Henry Schein, Inc., 135 Duryea Road, E-310, Melville, NY 11747. Donations to the Henry Schein Cares Foundation are tax deductible in the United States.
In addition to its philanthropic efforts, the Henry Schein disaster relief hotline remains open for dentists, physicians, and veterinarians who experience operational, logistical, or financial issues as a result of the storm. The toll-free number for all Henry Schein customers – 800-999-9729 – is operational from 8 a.m. to 7 p.m. ET. Customers can also access the Company's Recovery Guide for Office-Based Practitioners, which offers guidance and links to resources inside and outside of Henry Schein that can help accelerate the process of getting a business back to full production.