Renowned Journalist, Social Media Expert and Philanthropist Carol Bryant to Become President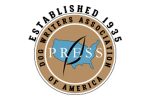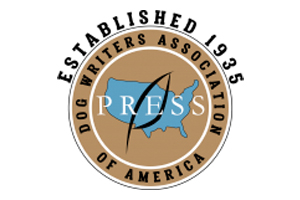 The Dog Writers Association of America (DWAA) is proud to announce the slate of incoming officers for the Executive Committee: Carol Bryant, President; Maggie Marton, Vice President; and Kristin Avery, Secretary. Marsha Pugh will continue in the role of Treasurer. #dogwriters2019
"I couldn't be more excited about these women volunteering to join the leadership team of our esteemed organization," said outgoing DWAA President Jen Reeder. "Not only are they terrific writers, but they will bring an incredibly high level of passion, experience and commitment to their roles. I'm grateful that Marsha Pugh has graciously agreed to stay on as Treasurer – I'm sure they will value her insights and unbelievable dedication to the organization as much as I have!"
The new officers will start their two-year terms on Sunday, February 10, 2019, at the annual meeting and awards banquet held at the Hotel New Yorker in Manhattan.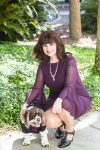 "My life, my career, and my passions are dog-centric. I've been writing and blogging about dogs forever, so stepping into this role is a dream come true," Carol Bryant shared. "I plan to take DWAA to the next level of influence by infusing the role of the dog blogger into the organization's future. This is a tremendous honor!"
Carol Bryant is a pet influencer, writer/blogger, speaker, social media pro, and dog mom.  She owns the trademark, "My Heart Beats Dog" and proudly wears the mantra on her left bicep.
A dog lover of the highest order is how Gayle King introduced Carol when she appeared with her Cocker Spaniel, Dexter, on Oprah Radio's Gayle King show to dish dogs.
While building her own blog and social media presence, Carol helped grow the BlogPaws Pet Blogging and Social Media company as their PR, Marketing, Social Media Manager, and blogger. She is a familiar face in the digital pet park that is the Internet.
Bryant is also the founder of FidoseofReality.com, a highly trafficked health and wellness dog blog for Cocker Spaniels and their canine friends. Together with her wife, Darlene, they formed Wigglebutt Warriors, which has raised over $75,000 for homeless dogs to date.
She has appeared on many television segments, radio shows, podcasts, speaking engagements, and has contributed to numerous pet publications, including Dogster, Paw Culture, Dog Fancy, Fido Friendly, Pet360, AKC Family Dog, Today.com, and Hamptons Pet.
Carol is also engaged in public relations and social media as an event planner, pet product, and pet travel expert. She has helped numerous pet industry clients obtain coverage in various forms of media. Some of her previous clients include Morton Salt, Doodie Pack, and Benji the Dog.
Carol received the DWAA 2018 Distinguished Service Award sponsored by the American Kennel Club. A repeat nominee for the Dog Writers of America Maxwell Medallion and the winner of the 2015 Women in the Pet Industry Woman of the Year in the Advocacy Category, Carol's passion is dogs. Carol telecommutes, which adds an additional layer of professional innovation to her career path. Google "Carol Bryant dogs" to explore her impact.
When not blogging, reading, or writing about dogs, the Bryant family loves dog-friendly road tripping, binge watching tv shows, and adding outfits to their dog's wardrobe closet. Carol looks forward to elevating the role of the dog blogger during her term with DWAA.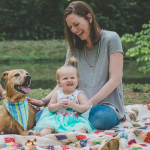 Maggie Marton is an award-winning writer immersed in the pet industry. She earned her MA in narrative nonfiction from The Johns Hopkins University and has written for dozens of publications including NationalGeographic.com, Pet Enthusiast Magazine, Bust Magazine, Bloom Magazine, and Pet Age Magazine, and she served as the Director of Content for BlogPaws.
She wrote Clicker Dog Training, a how-to dog training book that utilizes positive reinforcement; Authentic Blogging, a guide for pet bloggers who want to attract and retain a larger audience; and The Zero-Waste Pet, an actionable guide for pet owners who want to lessen their impact on the planet.
Maggie has spoken about pets at conferences and on radio and television, and she has been profiled in print and online. Her passion project is her blog, Oh My Dog! (ohmydogblog.com). Active in animal-welfare, Maggie served on the Board of Directors for the Monroe County Humane Association, and works with her local shelter, and pit bull education and advocacy organizations.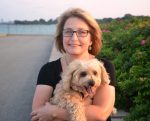 Kristin Avery has been a member of DWAA since 2015, and has been befriending and rescuing homeless dogs, cats, and other animals practically since birth. She received her MFA in Creative Writing and Visual Arts from the School of the Art Institute of Chicago in 2001. Kristin worked in nonprofit fundraising for more than 15 years, before leaving in 2017 to concentrate on her writing and rescue work. She now splits her time between her pet blog, freelance writing in the pet industry, and contract grant writing.
Kristin is proud to have received multiple BlogPaws Nose-to-Nose Pet Blogging and Social Media Awards and the Maxwell Medallion from DWAA for humor in 2017. Her blog, My Rescued Life (formerly The Daily Pip) provides resources, inspiration, and humor for animal lovers. More specifically, the site is about second chances, rooting for the underdog, and choosing compassion as a lifestyle.
Kristin currently serves on the board of directors of Safe Humane Chicago and volunteers with several local rescues as well as nationally with Best Friends Animal Society. She lives in the Chicago area and shares her home with her husband, 12-year-old daughter, senior Yorkie-poo, two cats, and three mice.
"I want to thank the incoming officers as well as the members of the Executive Committee with whom I currently serve: Ida Estep, Immediate Past President; Laura Coffey, Vice President; Laurren Darr, Secretary (and 2018 Contest Chair!) and Marsha Pugh, Treasurer. So much time and energy goes into this job, and I'm so grateful for all you do for the organization," Reeder said. "Drinks are on me on Feb. 10!"
About DWAA
The Dog Writers Association of America is the most recognized professional writing association devoted to dogs. Founded in 1935, the DWAA has grown from eight founders to over 500 members, including journalists, authors, bloggers, publicists, photographers, illustrators and media personalities. Under the umbrella of the human-canine bond, members cover dog competitions, health, training, rescue, pet fashion, veterinary research, working dog organizations, animal welfare legislation, fundraisers and many other topics. For more information, visit: dogwriters.org.
 Media Contact
Lea-Ann O'Hare Germinder, APR Fellow PRSA
917-334-8682 or 212-367-2170