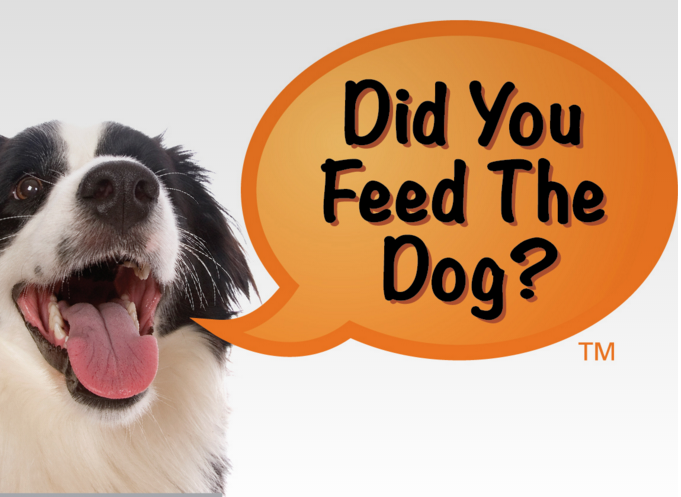 As a family owned and family run operation, the DYFTD reminder is a simple solution to a common occurrence in pet households. With mom and dad off to work at different times, and the kids in and out from school, it's easy to loose track of Fido's feeding schedule and who has been responsible for what task.
DYFTD mounts anywhere and reduces the need for anyone to ask the question ever again! The unit is constructed of high impact ABS plastic with a stylish brushed-metal appearance (black back & sides). Move one of the sliders for each day when you feed the dog (A.M. or P.M.), and slide them all back at the beginning of the week.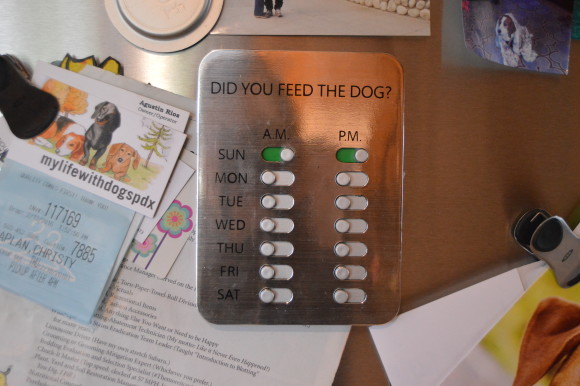 It's an analog device with appeal to those that may reminisce about a pre-app, tactile world. No batteries or extended training required and it assuredly complements your already stylish home. For just $9.95, this product will bring a little peace and quiet to your home as no one needs to bellow 'did you feed the dog?' anymore.
DYFTD not only helps with making sure your pup is properly fed each day, but will also help reduce obesity in dogs due to over-feeding. With an estimated 52.7% of US dogs overweight or obese in the US, it's crucial pet parents pay close attention to their pup's diet and food intake.  In addition, DYFTD is a great tool to help instill a sense of responsibility with younger children in the home as well.
Learn more at:http://www.didyoufeedthedog.co/.
Connect Socially:
Facebook
Twitter @DYFTDog