This blog post is from our very special guest, Luna, the GNFP Digital mascot. We are excited for you to meet her at the New York Vet Show; pay her a visit at booth number 584.  
I love meeting up with my friends, although we don't get to see each other often due to our work schedules. We decided we would take the afternoon off and meet up. I would show off my New Yorker skills and guide them around the city!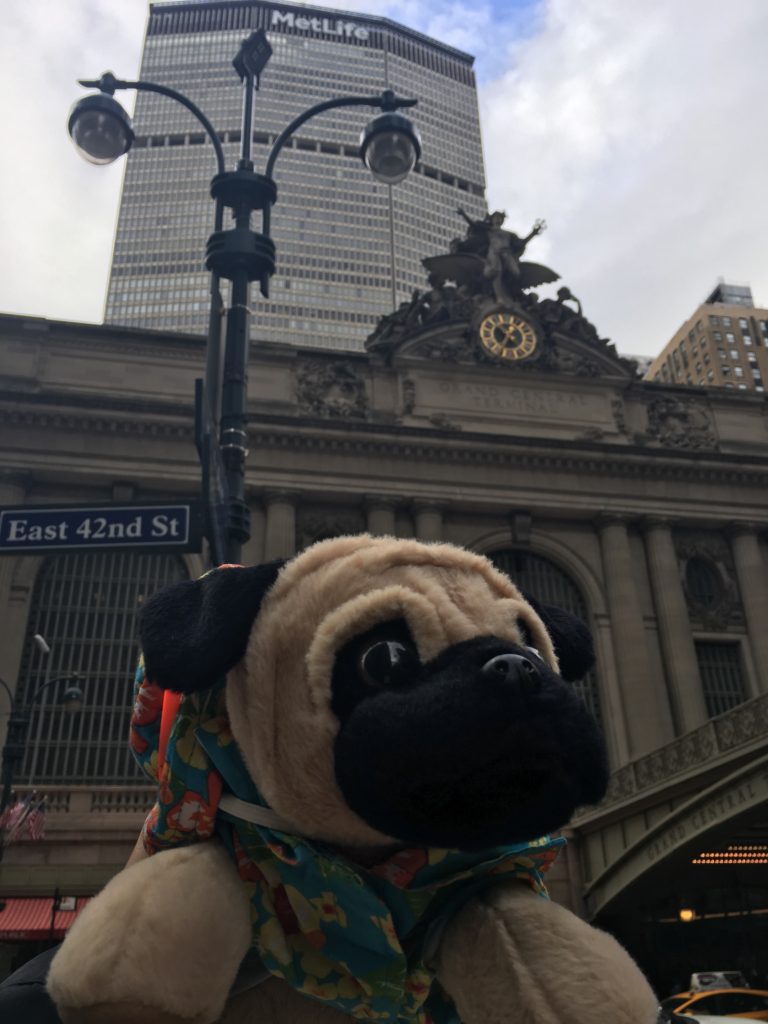 Some of my friends came in from the LIRR, while others came in from NJ Transit. Since I was coming from work, at GNFP Digital on the east side, we decided to meet up at Grand Central. First, I saw Sam, my best Corgi friend who also works in the city writing articles for Good News for Pets.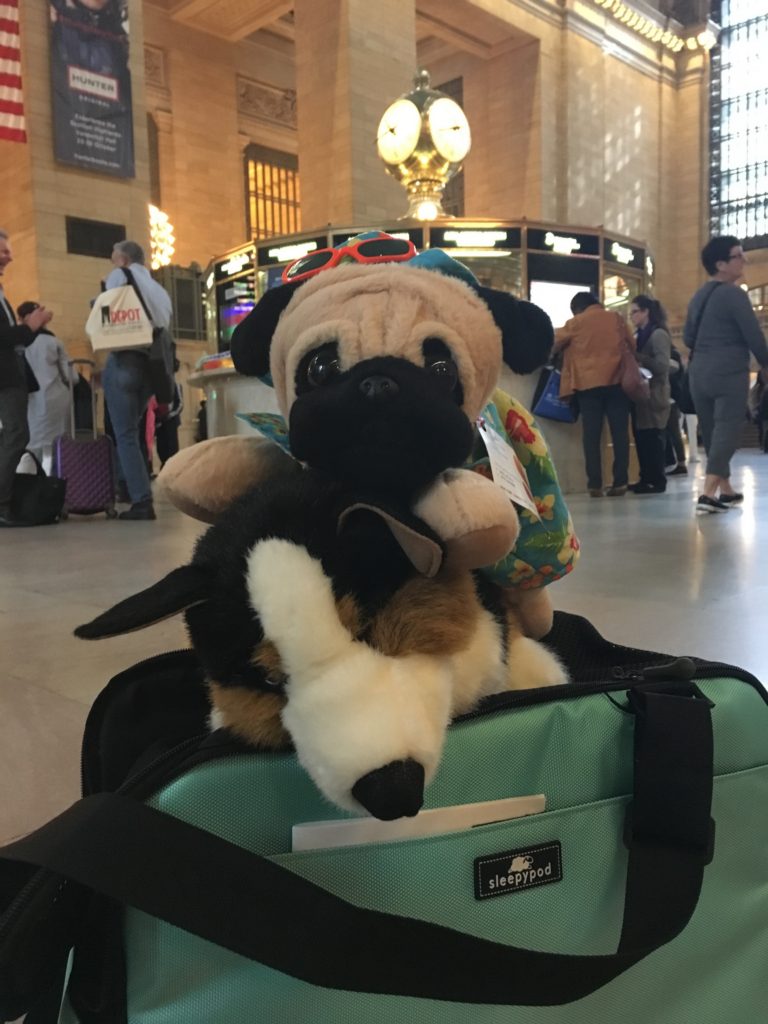 After some time of waiting for our friends we eventually had all our team members together. Ahhhh, good ol' days, just like the way it used to be in college! Since I was the one leading the excursion around the east side, I felt compelled to have a group picture with the clock. What a timeless American classic!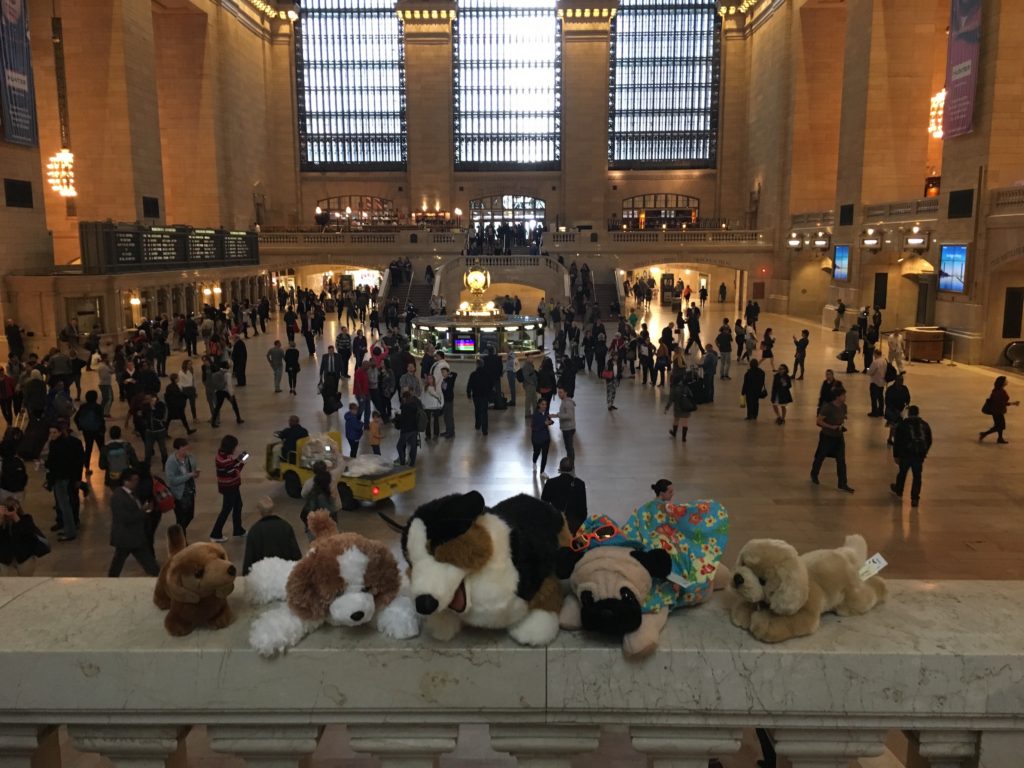 Then, I took them to one of my favorite stores in the terminal.  I really like PIQ because of the cool merchandise. My favorite is some of the dog stuff. I always feel bad for the human workers who never really know if we are some one's pet or not. HA! Poor suckers.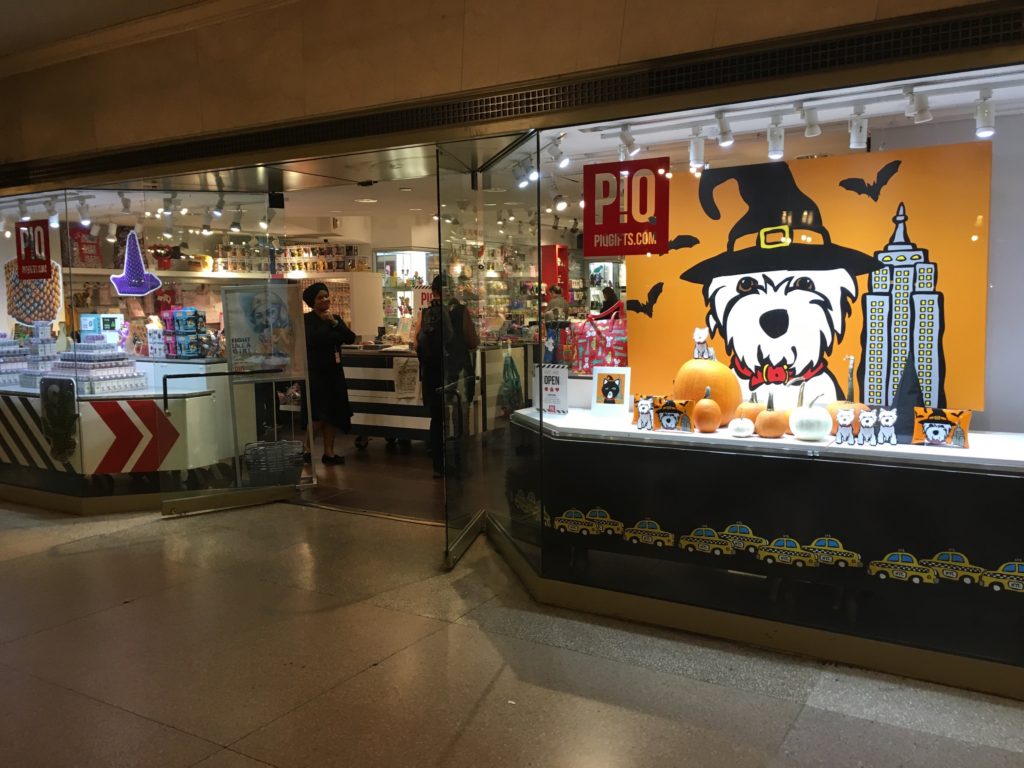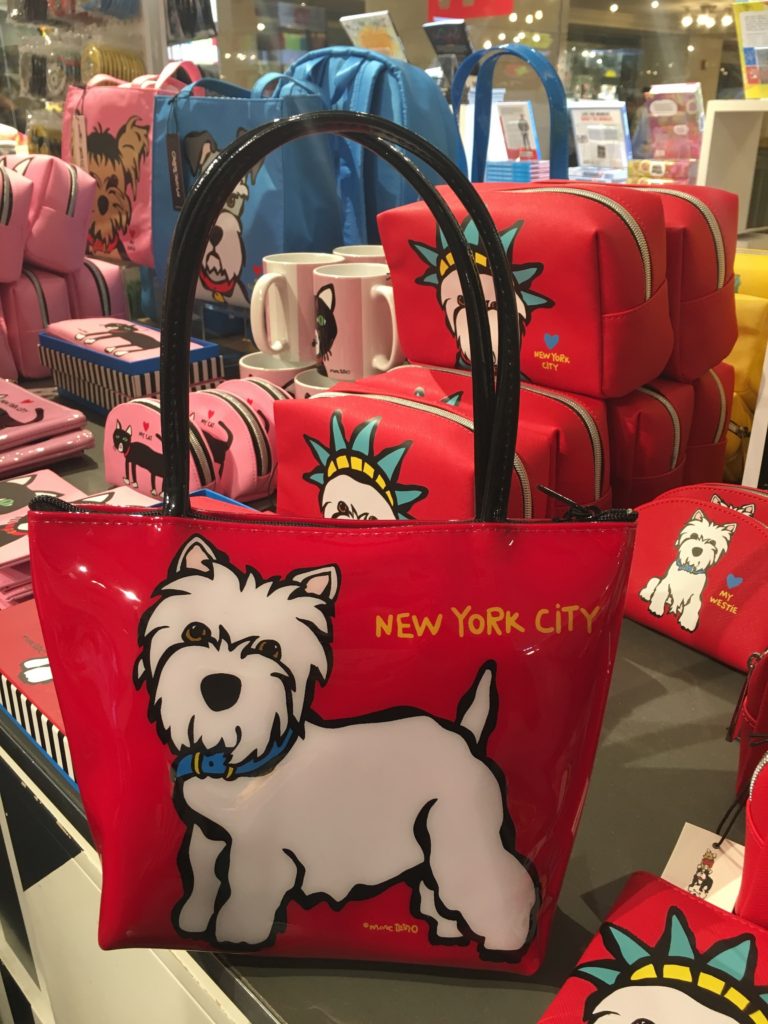 Anyway, we decided to go biking so we rented from the Citi Bike for the day. The weather was great, with just enough wind to let your ears flap behind you. Jessi the Dachshund, had brought us some treats from work so we got to eat some vanilla goodies while we rode our bikes.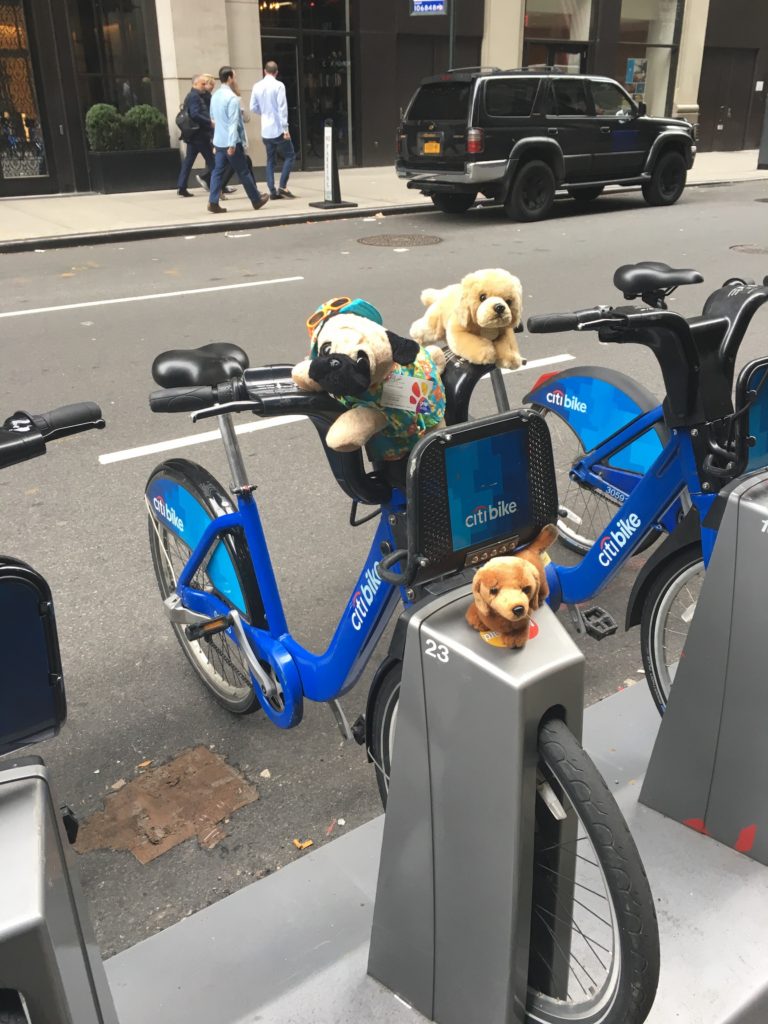 Our first official stop was at the New York Public Library. In college, we created the first book club dedicated to reading about the communication industry including media production, journalism, public speaking and Public Relations. That's one of the reasons why we became so close. We enjoyed catching up at the library when we finally sat down.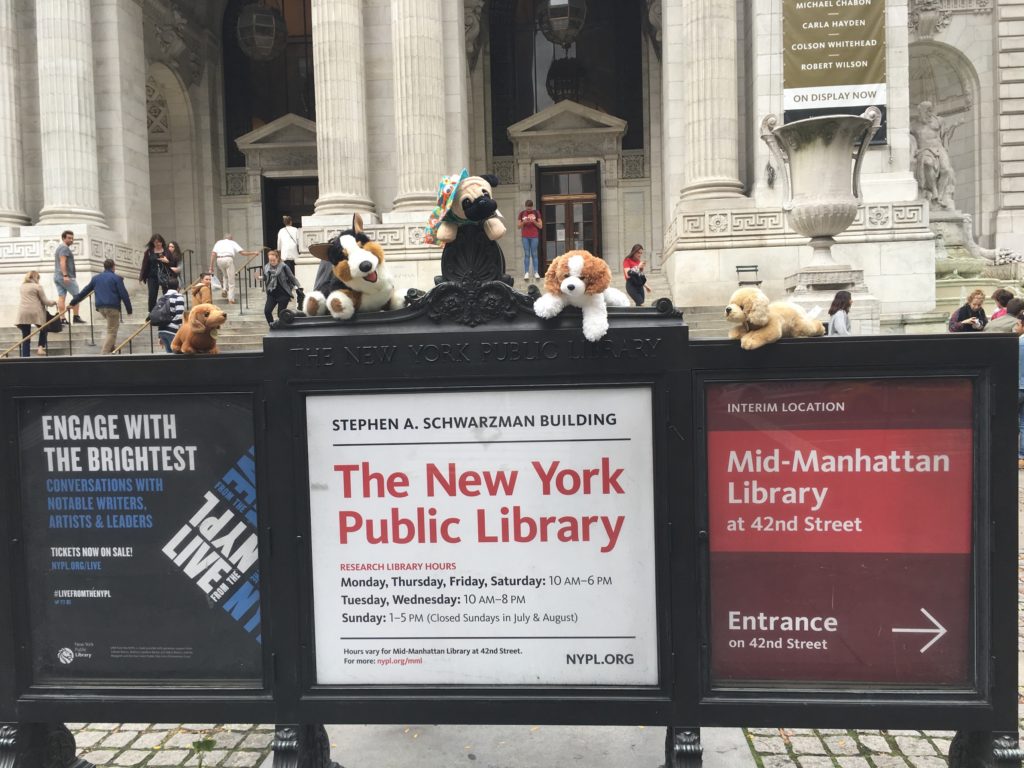 All in all, the day was perfect! We ended up walking to my job past Park Ave. I showed them the lobby of my office on 3rd (the office itself was closed!).  We had some macarons and called it a day! I dropped them off at the shuttle on the way back.