Partnership between Brief Media and CloserStill Media brings new model of conference to underserved markets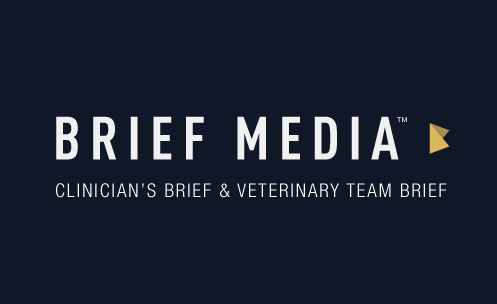 Brief Media, leading publisher of veterinary reference brands Clinician's Brief, Veterinary Team Brief, and Plumb's Veterinary Drugs—and CloserStill Media—organizers of Europe's biggest veterinary conference, London Vet Show—are proud to announce the launch of the next major conference for the veterinary community: New York Vet
Coming to the Javits Center in New York, New York, on November 9-10, 2017, New York Vet will offer a comprehensive CE program designed specifically for busy practicing veterinarians. The conference will also showcase the best of veterinary marketplaces in a lively exhibit hall that serves as the epicenter of the event.
The joint venture between Brief Media and CloserStill Media results in a conference that breaks the mold of existing, long-form conferences that may require veterinary professionals to be out of the hospital for extended periods.
Brief Media Founder and CEO Elizabeth Green explains, "All of our brands at Brief Media have been developed with the purpose of providing highly practical content that can be consumed in minimal time. No exception to this principle, this event now brings unique new formats of immediately applicable clinical and business information in a live event."
Green also notes that "the collaboration with CloserStill Media, a company well-known for their exceptional veterinary events, is an obvious choice to expand our highly regarded content into a live experience."
New York Vet will adopt a format proven to be successful in Europe—that of CloserStill Media's award-winning veterinary conferences operating in London, Paris, and Cologne. Offering high-quality, low-cost CE opportunities that include multiple tracks of sessions and workshops, this format gives attendees the opportunity to engage with leading visionaries in small animal medicine—all for a reasonable price.
Rob Chapman, head of the veterinary portfolio for CloserStill Media, comments: "This approach has been truly transformative in other countries. It appeals to the new demographic of veterinarians. It has allowed us to create truly dynamic and exciting events that provide veterinarians with valuable and practical learning and also provides exhibitors with a unique sales opportunity."
New York Vet Event Director Stephen Knowles adds, "CloserStill Media and Brief Media are delighted to be bringing Europe's largest vet event to the world's largest veterinary market. The Northeast American region is under-served, and with vets facing significant changes to CE requirements, New York Vet solves a real and growing need for veterinarians and suppliers."
About Brief Media
Brief Media is a trusted provider of educational information and point-of-care tools for small animal veterinary practitioners and their teams, and a valued resource for veterinary marketers. The Brief trio of peer-reviewed publications—Clinician's Brief, Veterinary Team Brief, and Plumb's Therapeutics Brief—offers readers an in-the-trenches perspective on small animal clinical topics, communication and leadership, and pharmacology with a steadfast focus on practical, real-world applications. The company's latest endeavor—Plumb's Veterinary Drugs—is the official online version of Plumb's. With its rapid, nimble search capabilities and easy-to-use format (optimized for smartphones, tablets, or computers), Plumb's Veterinary Drugs helps veterinarians quickly find the drug information they need, making this a must-have resource for all veterinary professionals.
About CloserStill Media
CloserStill Media—ranked as #10 in the 2016 Sunday Times HSBC International Track 200—specializes in high-value, content-driven events and the nurturing of business-to-business or professional communities. The company operates chiefly in the healthcare and technology markets with events in London, Birmingham, Paris, Frankfurt, Hong Kong and Singapore. Their portfolio includes some of the fastest growing, and often award winning, events including the London Vet Show, Cloud Expo Europe, The Pharmacy Show, Learning Technologies, and The Dentistry Show.
Feature photo "Empire State – New York City" by Sam Valadi, used under a Creative Commons license.