Star-studded event to feature America's bravest hero dogs, country star Naomi Judd, renowned singer Franco Corso, top NYC and Palm Beach figures, and the Alex Donner Orchestra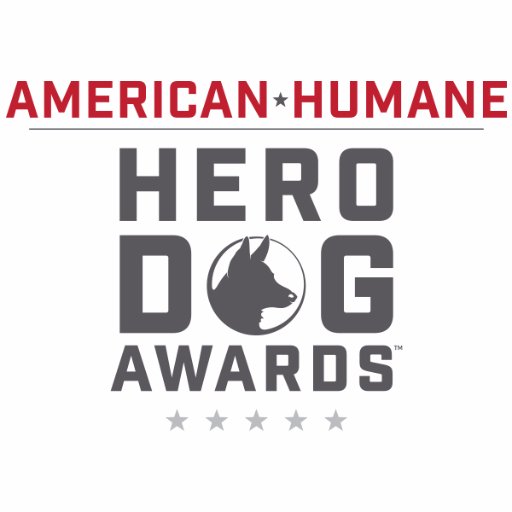 For seven years, American Humane, the country's first national humane organization, has honored some of America's bravest, and often under-recognized, heroes through the annual American Humane Hero Dog Awards®. At the upcoming May 8 New York City kickoff of the national 2017 Hero Dog Awards campaign, which seeks out the most heroic hounds from across the country, American Humane, awards presenting sponsor and philanthropist Lois Pope, and a galaxy of animal-loving VIPs and entertainment stars will be honoring these courageous canines. American Humane will also introduce the new national "Shelter to Service" program, supported by Crown Media Family Networks, to save America's vets and abandoned pets by rescuing shelter animals and training them to help veterans struggling with Post-Traumatic Stress.
WHAT: The NYC kickoff of the 2017 American Humane Hero Dog Awards
WHO:  THE DOGS: Two of America's Hero Dog Awards winners, including: 2016 Therapy Dog of the Year Mango, a paralyzed rescue who, with the help of a tiny wheelchair, helps inspire disabled veterans with physical disabilities and 2012 Therapy Dog of the Year Stella, who brings hope to patients with developmental disabilities and critical illnesses. In addition, Military Dog Cena, who saved the life of her handler, USMC Corporal Jeff DeYoung (Ret.), will be honored.
Dr. Robin Ganzert, president/CEO, American Humane, the country's first national humane organization
Lois Pope, renowned philanthropist and platinum presenting sponsor of the 2017 Hero Dog Awards
Naomi Judd, country star and national ambassador for American Humane
Bill Abbott, president and CEO, Crown Media Family Networks
Jean Shafiroff, Amanda Bowman, Ronnie Perl, Natalie Pray, Abigail Trenk, animal advocates and philanthropists
ENTERTAINMENT: Alex Donner & the Alex Donner Orchestra; singing sensation Franco Corso
WHEN & WHERE:  Monday, May 8 @6-8 pm, at the National Arts Club, 15 Gramercy Park South, New York, NY
Our special thanks to Chicken Soup for the Soul Pet Food for sponsoring this event. For information about tickets to the American Humane Hero Dog Awards kickoff in New York City or to the nationally televised Hero Dog Awards gala in Hollywood on September 16, please contact Mari Harner at 561-537-5887 or marih@americanhumane.org.  For more on American Humane, visit www.AmericanHumane.org.