Escaping the chill with some warm greetings, over 100 breeds participated in the 11th annual AKC Meet the Breeds. Humans, canines and felines attended the festivities January 25th – 26th and yes, petting was allowed!
Taking after the host location of NYC, the AKC Meet the Breeds represents a true melting pot with more than 150 different breeds for pet lovers to meet and greet. From Afghan Hounds to Yorkshire Terriers, the AKC event has you covered. Booths individually decorated for each breed's origin country, historical purpose and learn about responsible pet ownership.
Don't worry cat lovers, the annual event hasn't gone completely to the dogs! Showcasing many of its 73 recognized breeds for the seventh time since 2011, The International Cat Association (TICA) joined the Meet the Breeds festivities. They also took to promoting learning about responsible pet ownership straight from the experts.
We know everyone can't attend the NYC event, but that doesn't mean can't enjoy some AKC swag! Goodnewsforpets paw-picked some warm and cozy favorites for you and your pet to enjoy from the American Kennel Club line of pet products. These will especially come in handy if you and your pooch are participating in Walk Your Dog Month and need to warm up from the cold or stay cozy while traveling to the dog park.
AKC Hot Products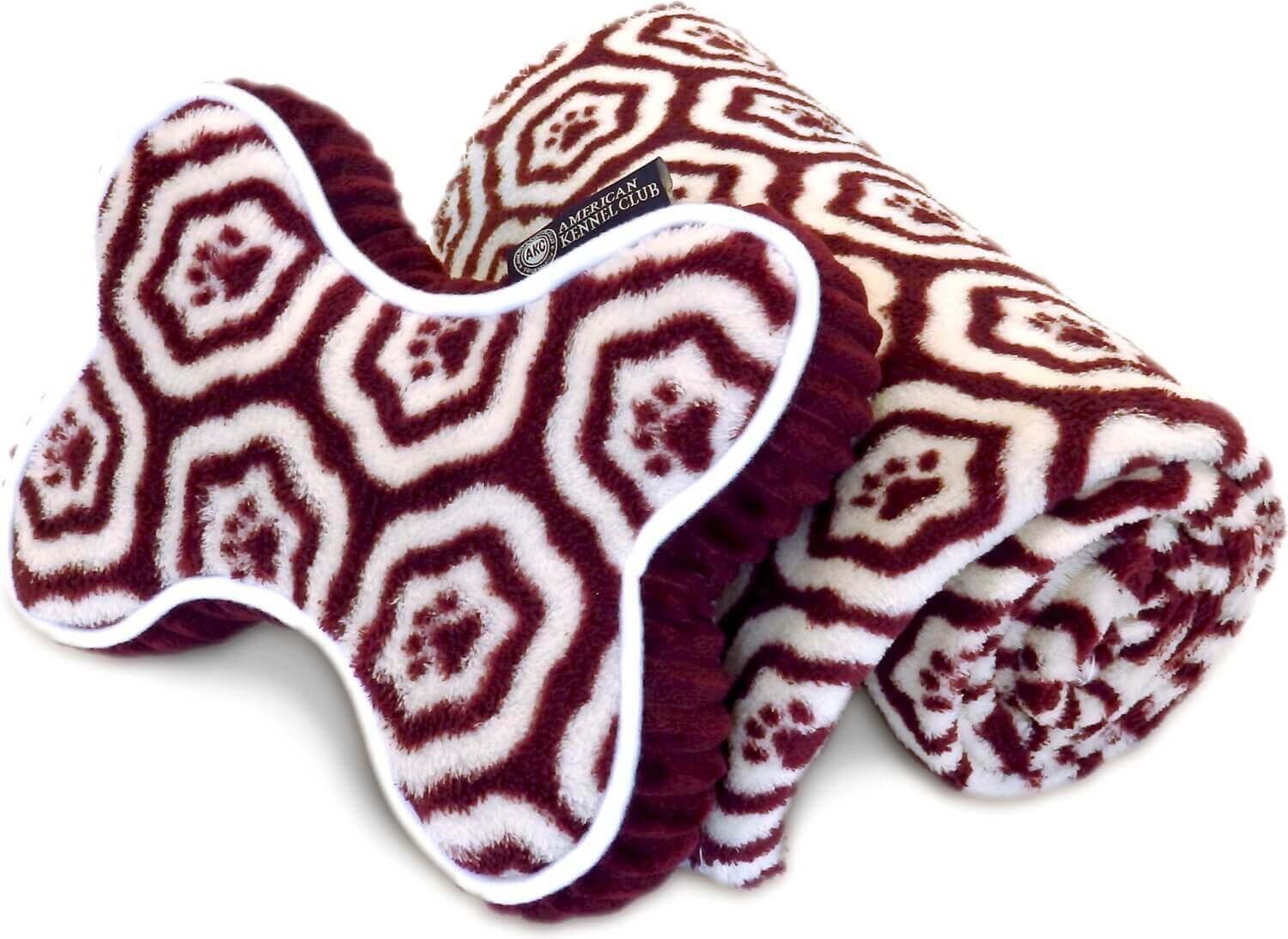 First up on our AKC must-haves list is the American Kennel Club Paw Blanket & Pet Pillow. Available from our friends at Chewy.com in either red or brown it is sure to become an instant favorite! The best part is this set is perfect for any size breed, from Chihuahuas to Great Danes the American Kennel Club Paw Blanket & Pet Pillow has them covered. Keeping your furry friend cozy, the ultra-soft set includes one 50" x 60" blanket and one 10" bone-shaped pillow. Use it in your pup's carrier, crate or bring it along with you on your next road trip!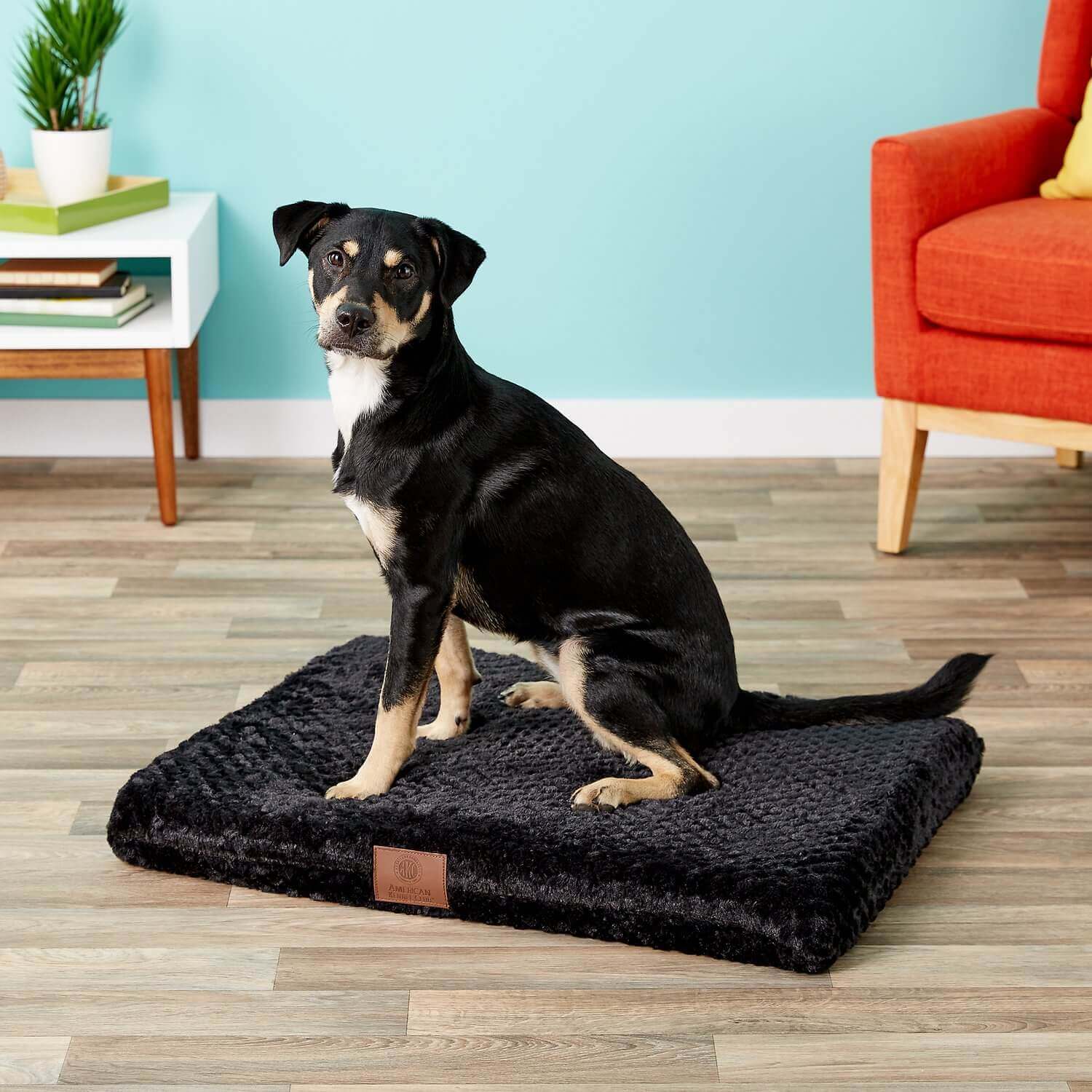 Speaking of travel, what's better than a pampered pet. Whether cross-country or just to the local dog park, let your pooch travel in style and comfort with the American Kennel Club Orthopedic Dog Crate Mat. Available in black or brown in sizes 30 x 22-in, 36 x 23-in, and 42 x 27-in. This mat is a dream come true for you and your furbaby! Not only for crate use, but can also double as an on-the-go comfy bed for your canine companion. Designed with eco-friendly recycled materials and machine washable the American Kennel Club Orthopedic Dog Crate Mat is a win-win for you and your pup!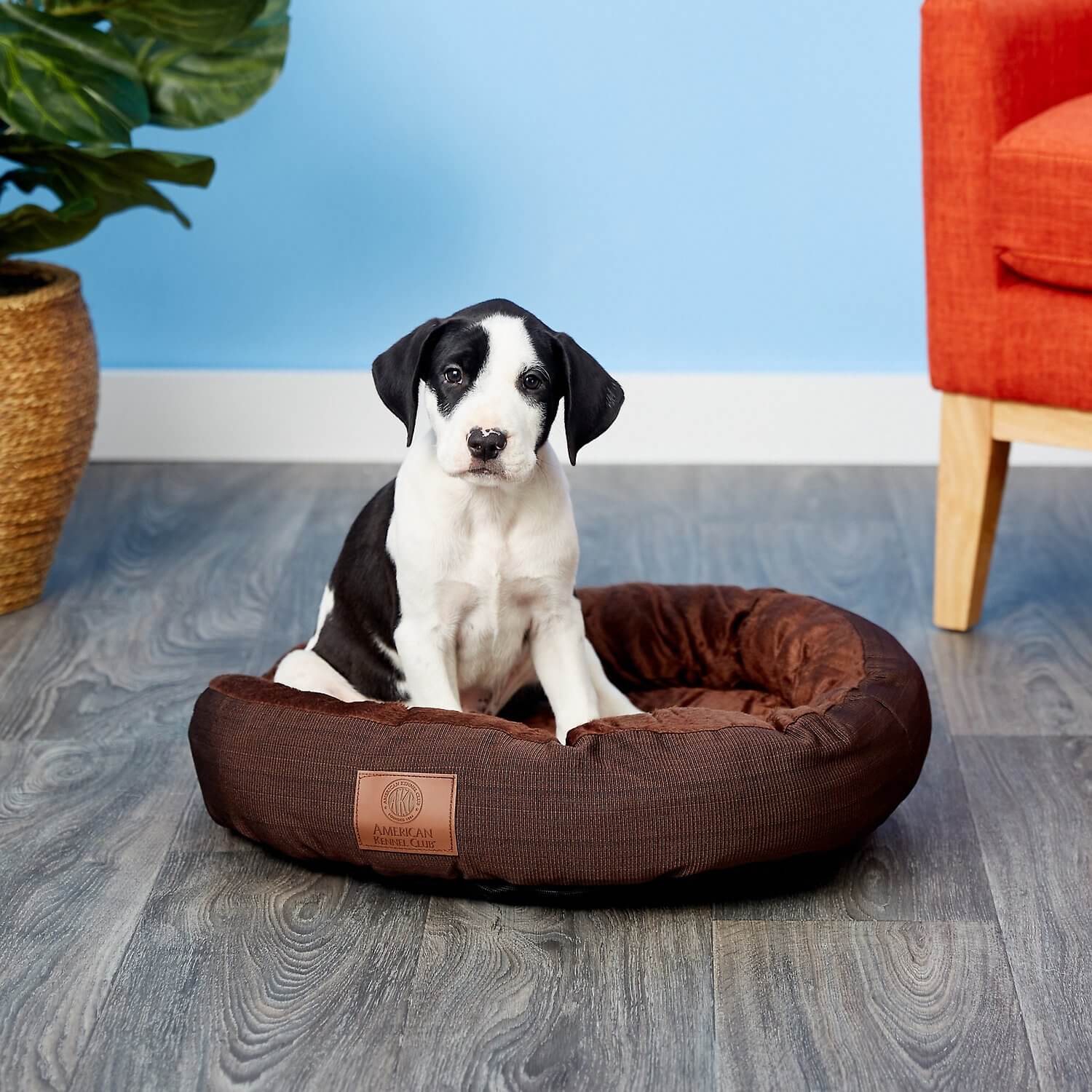 Last, but certainly not least on our AKC Must-Haves list is the American Kennel Club Casablanca Round Pet Bed. Cuddler style pet beds are all the rage among pet parents of small breeds and for good reason! This walled cozy bed is for pets that love to curl up and feel hugged while they doze. What's more, pet parents will love the ability to machine wash and tumble dry. Don't think the American Kennel Club Casablanca Round Pet Bed is just for dogs, cats will love the feeling of warmth and security too! Made with Casablanca fabric and available in 10 different colors, this bed will instantly become a favorite.
Check out more must-haves for you and your pet by visiting the rest of our Hot Products!