There's a new top dog in town! The American Kennel Club (AKC®), a not-for-profit organization, the world's largest purebred dog registry, and leading advocate for dogs, recently announced that the ever-popular Labrador Retriever's record-breaking reign has ended. The playful and adaptable French Bulldog is America's most popular breed for the first time.
According to the AKC, while it may come as a surprise that the loveable Lab's 31-year stay at the top has come to an end (yes that's Goodnewsforpets), the French Bulldog has been quietly climbing the charts for many years (but we love you too!). Over the past decade, the Frenchie has gone from 14th in 2012 to number 1 in 2022, and registrations have increased by over 1,000% in that time period. (Note: the Frenchie was numero uno in NYC last year – a hint of things to come?!)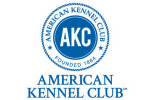 "The French Bulldog has seen a surge in popularity over the years, and for good reason," said AKC Executive Secretary Gina DiNardo. "Frenchies are playful, adaptable, loyal, and outgoing. They make wonderful companions for a variety of people, but it's extremely important to do your research to not only find the right breed for your lifestyle but to ensure that you're getting a well-bred dog from a responsible breeder."
Other breeds making moves in 2022 include the American Hairless Terrier, which jumped an impressive 15 spots year over year (#135 in 2021 to #120 in 2022), the Gordon Setter (#113 in 2021 and #99 in 2022), the Italian Greyhound (#73 in 2021 and #63 in 2022) and the Anatolian Shepherd Dog (#88 in 2021 and #79 in 2022). Making strides over the past decade is the Cane Corso (#60 in 2012 and #18 in 2022), the Belgian Malinois (#71 in 2012 and #32 in 2022), the Giant Schnauzer (#96 in 2012 and #58 in 2022) and the English Cocker Spaniel (#64 in 2012 and #40 in 2022).
Enjoy dogs on Instagram? Here's where some of the social media's favorites fall on the list:
Pembroke Welsh Corgi (#11), Yorkshire Terrier (#13), Siberian Husky (#21), and Pug (#35).
See below for AKC's top 10 most popular breeds in 2022, along with the 2021 comparison:
2022 Most Popular Dogs in the U.S.     2021 Most Popular Dogs in the U.S.
1. French Bulldog                                                 1. Labrador Retriever
2. Labrador Retriever                                         2. French Bulldog
3. Golden Retriever                                             3. Golden Retriever
4. German Shepherd Dog                                  4. German Shepherd Dog
5. Poodle                                                                5. Poodle
6. Bulldog                                                              6. Bulldog
7. Rottweiler                                                         7. Beagle
8. Beagle                                                                8. Rottweiler
9. Dachshund                                                       9. German Shorthaired Pointer
10. German Shorthaired Pointer                    10.Dachshund