The AKC Canine Health Foundation and VetVine have introduced a new series of live webinars on canine health topics. These webinars feature leaders in the field of veterinary health research and offer practical advice on common health concerns, as well as information on cutting-edge research to benefit our dogs. Goodnewsforpets has been committed to bringing "good news" about veterinary medicine since our inception and this is a quality series.
The live webinars feature a presentation, followed by a question and answer session. Each webinar is recorded and can be watched on demand from a computer or mobile device. All webinars require registration with VetVine.
WHAT THE FLU! PROTECTING DOGS AND COMMUNITIES FROM CANINE INFLUENZA VIRUS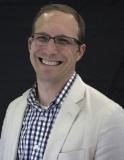 Canine influenza viruses (CIV) have become established in North America and this has resulted in large high-profile canine outbreaks. Such outbreaks often have greatest impact in canine group settings and activities where many dogs come together, such as dog parks, boarding facilities, veterinary clinics and dog show events. Outbreaks of CIV commonly result in many sick dogs, some of which can develop severe illness, and this can have financial and reputational repercussions on canine businesses and organizations.
This talk will review current knowledge of canine influenza, including diagnosis and prevention of this high-impact disease. Highlights from recent research by the author into the epidemiology of this disease will be provided to allow for early recognition and control, targeted prevention, and veterinary, owner, and community awareness and education.
Date: May 21, 2019
Time: 8:00 PM US/Eastern
Presenter: Jason Stull, VMD, MPVM, PhD, DACVPM
To register, click here.