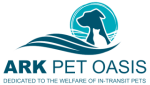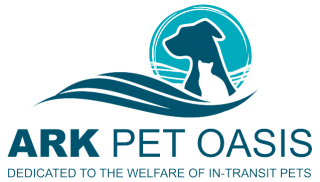 John F. Kennedy Airport in New York City or JFK for short was ranked as the most pet friendly airport in the U.S. according to a recent Upgraded Points survey.  The airport offers 24/7 animal care and veterinary services for all kinds of pets: dogs, cats, horses, birds, livestock and exotic animals via its ARK Pet Oasis, the first of its kind in North America.
In addition, American Airlines has installed a pet relief area at its terminal departures level, with a 1,000-square-foot grassy area for pets to relax after a long flight. Surprisingly the wide expanse of John F. Kennedy International Airport (JFK) with multiple terminals that have access to post-security pet relief areas ranked highest in a recent Upgraded Points study.
One terminal boasts a 4,000 square foot outdoor garden patio that is open to both passengers and pets. This area contains tables and chairs, with a seating capacity of around 50 people. Other areas have pet bathrooms set with artificial grass (with built-in drainage), replicas of fire hydrants, sinks and waste receptacles. Read the full article about the top 10 pet friendly airports here.