It's officially summer! With more people working at home than normally, we know it can be hard to keep your pup entertained throughout the day. And with the weather being nice, your pup will want to get out to enjoy the summer sun, maybe even by traveling to some new places. We've compiled a list of some Chewy products that will keep your furry friend entertained while you're working, and perfect toys for playtime outside after work.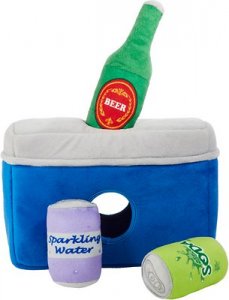 How cute is this summer themed plush dog toy? At first glance, this looks like your dogs' average plush toy that he/she plays with every day. But it's not! This toy is meant for you to play hide and seek with your pup to keep their curiosity and mind stimulated. It's great for both indoor and outdoor fun, and also includes squeakers inside the toys which we know all dogs adore. This set it sure to help get you and your dog in the summer spirit with a little bit of playtime!
What pup doesn't like a good game of fetch? This Para-flight Dog toy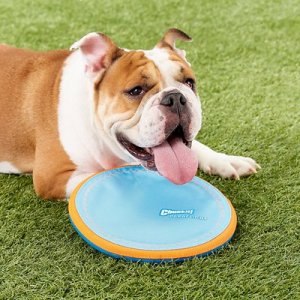 has got you covered. This toy has multi-layer construction for added durability and the aerodynamic shape is perfect for long distance fetch. The best part is this toy can also be used in the water, since we know dogs love to cool off with a quick swim. A classic game of fetch is always pleasurable for your pup, and this toy is a great way to intertwine play time with a little bit of exercise, too.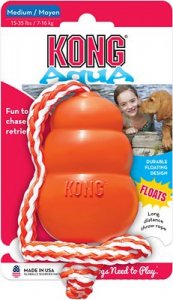 Some dogs love being in the water so much they don't want to leave it. Well, this Aqua Dog Toy is a perfect way to keep your pup occupied while both in and out of the water in the summertime. It's a floating retrieval toy that has a foam core and keeps floating while your pup swims out to fetch it. It's also recommended by vets worldwide for safe chewing and is gentle on teeth and gums. It's available in two sizes, medium and large, so you can get the best fit for your pup.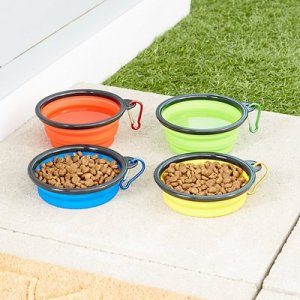 During summer, it's a possibility that you're taking your pup more places. Whether it's a local hiking trail for some morning activity, a dog park down the street, or a weekend camping trip, these collapsible water bowls have got you covered. It's easily cleaned either manually or in the dishwasher, and it comes with multiple bowls in a pack never leaving you empty handed. These durable, lightweight, and sturdy travel pet bowls can hold both food and water. Don't miss out on this great deal!
Lastly, you can never leave your dog unsatisfied. This treat pouch is a fantastic way to store your pups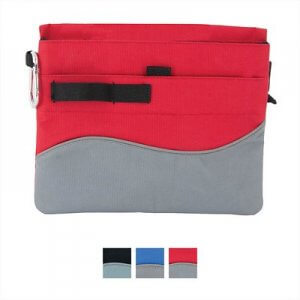 treats while on the go! Available in three different colors, this pouch contains multiple clips and loops to let you attach your remote trainer, whistles, poop bags or any other training tool. If this pouch gets dirty while on the go outside, luckily it's waterproof, stain-resistant and machine washable so you can make sure it's good to go for the next use. A separate pouch located in the front pocket also provides space for you to store keys, phone, etc. Never leave your pup unfulfilled again with this amazing product!