The Pets Forever® stamps feature photographs of 20 favorite pets. These stamp subjects came from of the Citizens' Stamp Advisory Committee (CSAC) in response to the public's love of pet-related stamps. Existing photos from photographer Eric Isselée (who specializes in photos with white backgrounds) were selected and licensed to make these beautiful stamps.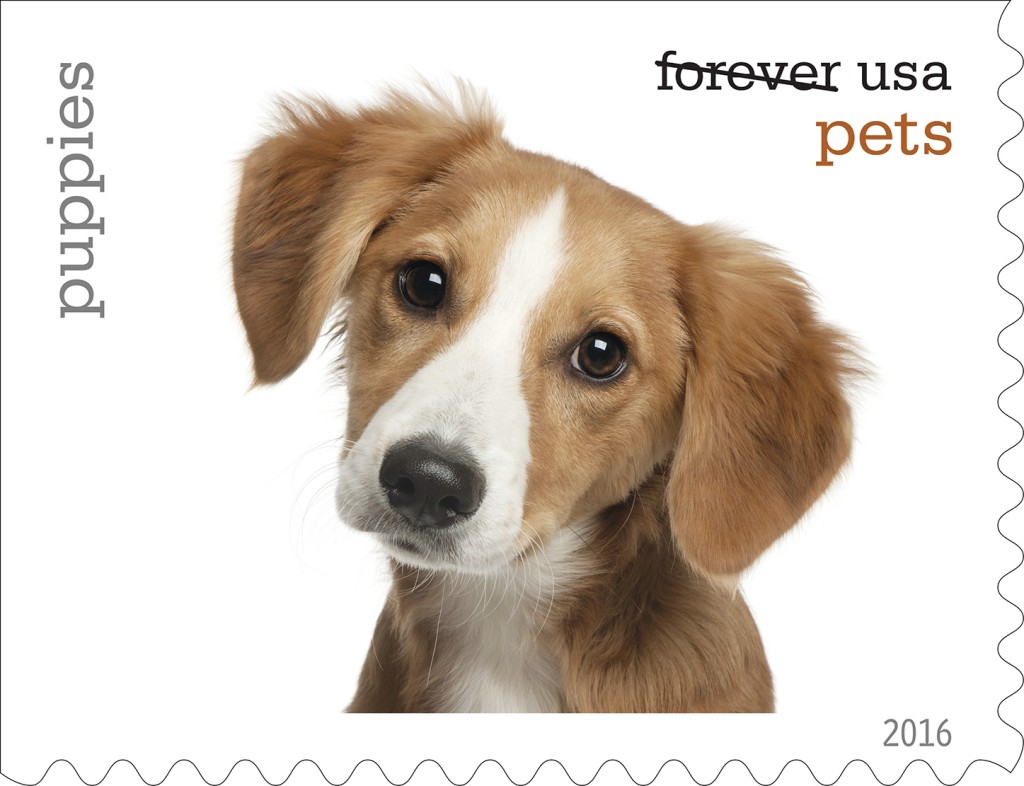 The First-Day-of-Issue ceremony took place Tuesday, August 2, at 1 p.m. PT, at the Mandalay Bay Resort in Las Vegas, in conjunction with the SuperZoo National Pet Retailer Trade Show. Chief Marketing and Sales Officer and Executive Vice President Jim Cochrane was the dedicating official.

20 million booklets have been printed (400 million total stamps).

The stamps are from existing photos taken by photographer Eric Isselée.

Derry Noyes is the designer and art director for the stamps.
The stamp art for Pets features 20 existing photographs of different animals taken against white backgrounds by Eric Isselée. Each photograph represents beloved animals from these groups: puppies, betta fish, iguanas, hamsters, goldfish, parrots, guinea pigs, tortoises, rabbits, kittens, corn snakes, mice, hermit crabs, chinchillas, gerbils, dogs, parakeets, horses, cats, and geckos.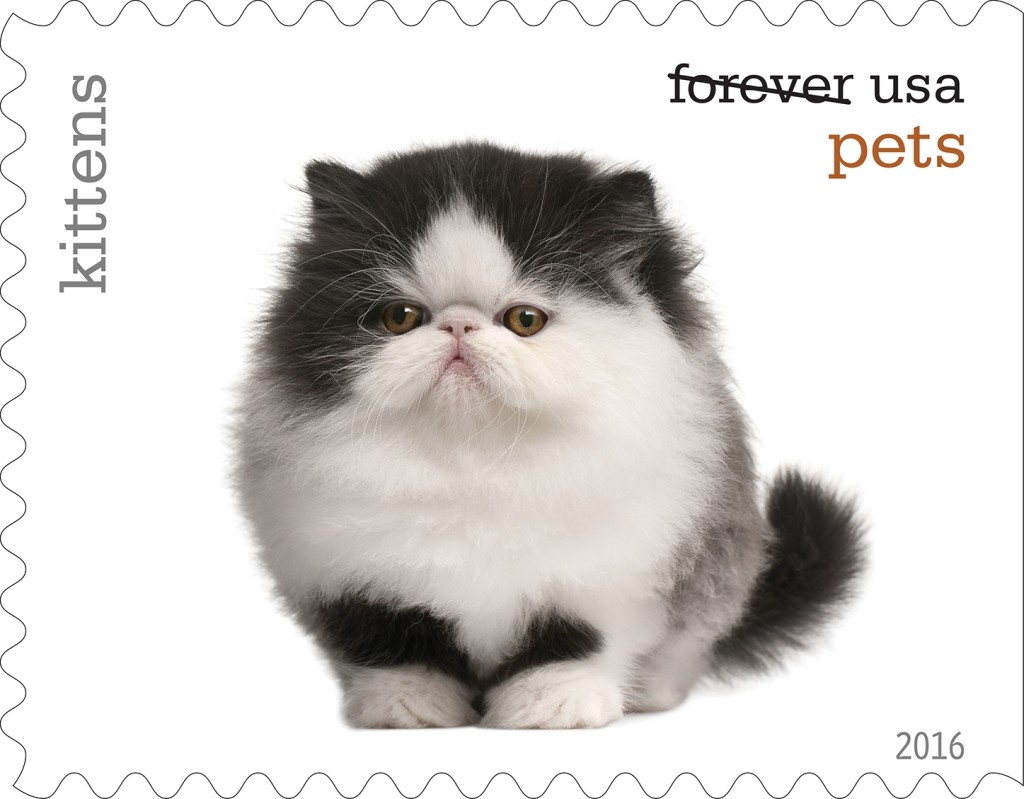 Art director Derry Noyes designed the stamps, inspired by her lifelong love of animals. "The goal was to capture the essence of each animal," she said. "There's no need for special effects. The animals speak for themselves. I love the variety of shapes, colors, textures, and facial expressions."
More than half of U.S. homes have at least one pet, with the number growing every year. The most common pets are dogs and cats. These furry, four-legged family members have long provided love, friendship, and sometimes protection for their owners.
Though cats and dogs are the more traditional choice, pets come in all shapes and sizes. Small mammals like hamsters, gerbils, and mice are popular choices for many people, especially those with limited space that might not accommodate larger animals. Slightly larger mammals like rabbits, guinea pigs, and chinchillas have also become much more prevalent in American homes, particularly for families with older children.
For others, bigger is better when it comes to finding the right pet. Horses are the companion animal of choice for millions of American families. These noble creatures are an important part of farm and ranch life across the country, and also are used for therapeutic purposes.
For many pet owners, the ideal domesticated animal is at home in a tank or cage. Reptiles like snakes, turtles and tortoises, iguanas, and geckos, make for fascinating pets and are an alternative for those with dander allergies. Marine life such as fish and hermit crabs come in wide varieties and striking colors, making them beautiful additions to a home. Birds, with their intellect and sociability, also are very popular pets and wonderful companions.
Pets offer their human companions unconditional love and happiness as well as physical and emotional health benefits. They are more than just animals; many people consider them members of the family. Whether you prefer the silky scales of a corn snake or the warm fluff of a guinea pig, responsible pet ownership begins with familiarizing yourself with the animal possession laws and regulations in your area and finding the right pet for your life and needs.
Pets are being issued as Forever stamps. Forever stamps are always equal in value to the current First-Class Mail® one-ounce price.