SuperZoo, pet retail's stand out event produced by World Pet Association (WPA) and held August 2-4 at the Mandalay Bay in Las Vegas (with conference sessions August 1-3)—is on track to feature the most exhibitors of any pet retail show in North America, with more than 1,100 participating.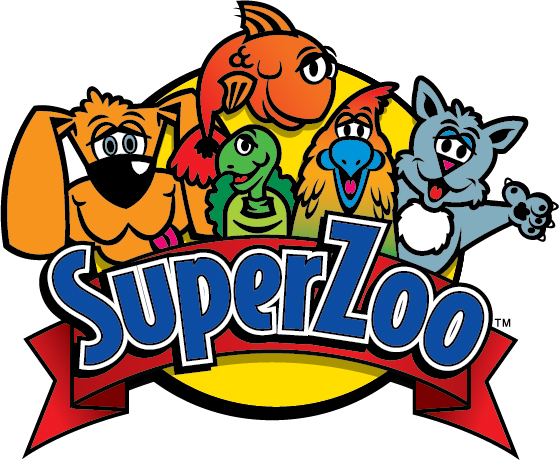 "We expect SuperZoo to remain the largest show in terms of buyer attendance, bringing more buying power to the show floor than ever before," says Doug Poindexter, president of WPA. "Beyond that, we're incredibly excited about the unsurpassed education sessions, top-notch keynote speaker and all the wonderful events that surround SuperZoo."
Additional highlights:
Earvin "Magic" Johnson—basketball legend and CEO of Magic Johnson Enterprises—will open the 2016 trade show on August 2 with an inspiring, and sold-out, keynote on persevering through setbacks and how he parlayed his skills and tenacity on the court into success in the business world.

The sold-out concert will feature renowned rock band, Styx, known for providing audiences with an outstanding, vibrant experience, at House of Blues on August 3.

More than 700 new product debuts to meet the demands of the growing pet industry as part of the popular New Product Showcase.

A redesigned exhibit hall and the inclusion of two new halls mean an additional 85,000 square feet of exhibit space, streamlined for ease of access for attendees and exhibitors.

Retail Monday education sessions will cover topics including staff training, human resources, leadership, social media, customer service and marketing, among others.

Grooming education sessions focus on how to build your business by adding rapid growth areas including daycare, boarding and dog training. Animal wellness sessions focus on small animal care in stores and best practices geared toward bird, reptile and fish.

Top grooming contests with over $45,000 in winnings in all major grooming categories.

Networking Reception on August 2 from 5 p.m. to 7 p.m., where WPA will present its 2016 Retailer of the Year Award and announce the winner of the "Show Us Your Good Works" photo contest.

The Big Pitch television show will return on August 1. SuperZoo exhibitors will have the opportunity to pitch the panel, which includes direct-to-consumer sales pioneer (and former ABC-TV "Shark") Kevin Harrington.

U.S. Postal Service is releasing a new pet-themed line of stamps during SuperZoo.
Some of the trends attendees can expect to see on the exhibit floor include: high-tech pet products, new innovations in pet food, advancements in pet travel and comfort, natural and eco-friendly merchandise and the latest fashions in pet décor, clothing, collars and more.
About SuperZoo
SuperZoo is the most popular trade show for the pet retail industry in North America and provides independent pet storeowners with the knowledge and resources they need to be successful. For the sixth consecutive year, SuperZoo has grown in exhibitor space and square footage and was listed a Trade Show Executive's Gold 100 trade event in 2014. Produced by the World Pet Association (WPA), the show attracts thousands of retailers, product suppliers and service providers at each annual event. WPA is the oldest industry organization promoting the responsible growth and development of the companion pet and related products and services industry, and works to educate the general public in order to ensure safe and healthy lifestyles for all our animal friends. In addition to producing SuperZoo, WPA is the host of America's Family Pet Expo, the world's largest consumer pet and pet products expo, held annually in Costa Mesa, CA, Atlanta Pet Fair & Conference, held in Atlanta, and Aquatic Experience, held in Chicago.
SuperZoo 2016 will be held at the Mandalay Bay Convention Center in Las Vegas, August 1-4. For more information: www.superzoo.org.