Summer is sizzling up at Chewy with hot deals for the month of July. With summer holidays and outdoor adventures with our furry friends going on, shopping for fashionable clothing and accessories for our pets only makes sense. Check out these hot products that Chewy has to offer!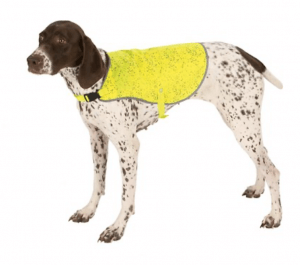 First up, we have the Ultra Paws Ultra-Reflective Safety Dog Vest. This vest is bright and is good for both day and night. On top of that, the custom fabric is made in multiple different sizes, making movement easy and comfortable. Not only is it made for visibility on your adventures with your pup, but it's also stylish too!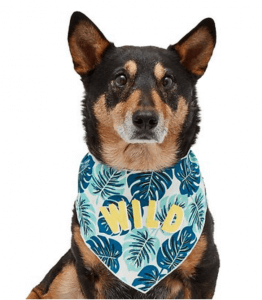 Speaking of stylish, next, there's the Wagatude Wild Palm Print Dog Bandana. Designed as a simple accessory for walks or strutting on the beach, this bandana is made to not get in the way of a leash or collar! Even if your pup gets into some dirt after a long day, this bandana is lightweight and easy to wash!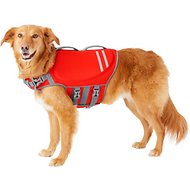 Summertime usually involves water. Whether it's swimming in a pool or in a lake with loved ones, Chewy's got you covered with the Frisco Neoprene Dog Life Jacket. Designed to keep your dog safe in the water, this jacket had flotation flaps and side panels that help keep your pet's head above the water. With three adjustable straps, this device will keep your dog secure and warm. Not only that, it comes with a grab handle on top that allows you to pull your pet out of the water in case of an emergency!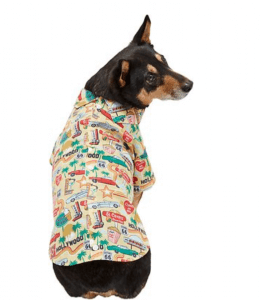 Last, but certainly not least, we have the Wagatude Road Trip Dog T-Shirt. Both trendy and easy to put on, this t-shirt is bound to look stylish on a road trip or even just a walk in the park! This shirt is available for dogs both big and small and is made with a comfortable fabric that is lightweight and can be easily hand washed! 
For more Sizzling Summer deals from Chewy, click here.
This post contains affiliate links, and Goodnewsforpets.com will be compensated if you make a purchase after clicking on these links. This compensation helps maintain and improve the site and shows your support for Goodnewsforpets.com. Thank you for being a member of our community.