Here at Goodnewsforpets, we like to celebrate all things pets, so what better way  to enjoy our love for pets than to see a film all about them?! To beat the dog days of summer, we took a Goodnewsforpets office field trip to see the highly talked about feature film, "The Secret Life of Pets".
Befo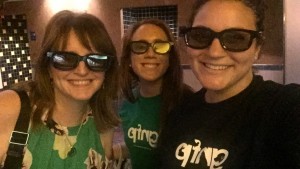 re the film was released, we needed a way to further curve our already growing excitement. We used the pet emoji character creator from the promotional website and re-created our personal pets as characters from the movie – you can too by going to www.mypetmoji.com We would love to see your pet re-created as a character from the film, share it with us on Facebook or Twitter.
For those who have yet to see the film, we highly recommend it! After all… don't you wonder what your pet does when you're not at home? "The Secret life of Pets" explores all of those possibilities, extreme as they may be. From having outrageous pet parties to watching their favorite soap operas, the possibilities of your pets' secret life is limitless and you will definitely begin to question your own pet's secret life!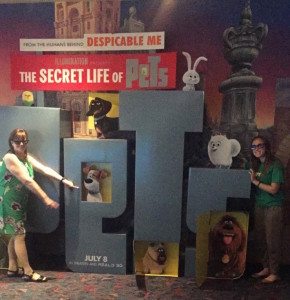 The characters are relatable and quirky, and you can easily catch a glimpse of your own pet through one of the many pets on the screen. They confirm the notion that it is not just owners who benefit a significant amount of joy from owning a pet, but that pets benefit from this relationship too. The film allows us to experience this connection through their eyes and makes us want to run home from the theatre to give our eagerly waiting pets a big hug.
The film is absolutely action packed and we often found ourselves perched on the edge of our seats concerned for the pets' safety. Our only disappointment was the typical overweight cat stereotype portrayed as Chloe. We must admit that we are all about healthy pets, so we would of liked to see Chloe a bit slimmer.
Without giving too much away, Goodnewsforpets gives "The Secret life of Pets" two paws up and encourages you to see the film for yourself!