PicknBin Ultimate On-The-Go Cleanup Kit is a new, innovative convenience for our busy lives!
The PicknBin Ultimate On-The-Go Cleanup Kit includes biodegradable bags for your trash or treasures and hand wipes for cleanups on the go. How many times have you found yourself wishing for a solution to your on-the-go clean-up & trash issues?
Keep a PicknBin Kit handy at all times in a jacket, backpack, purse, brief case or glove box. On the train, in a plane and on the boat! Keep it in your desk, be prepared, you never know! The need could arise when traveling, hiking, camping or fishing. For everyday pick-ups during a stroll through the park. Remember PicknBin when taking your canine friend for a walk.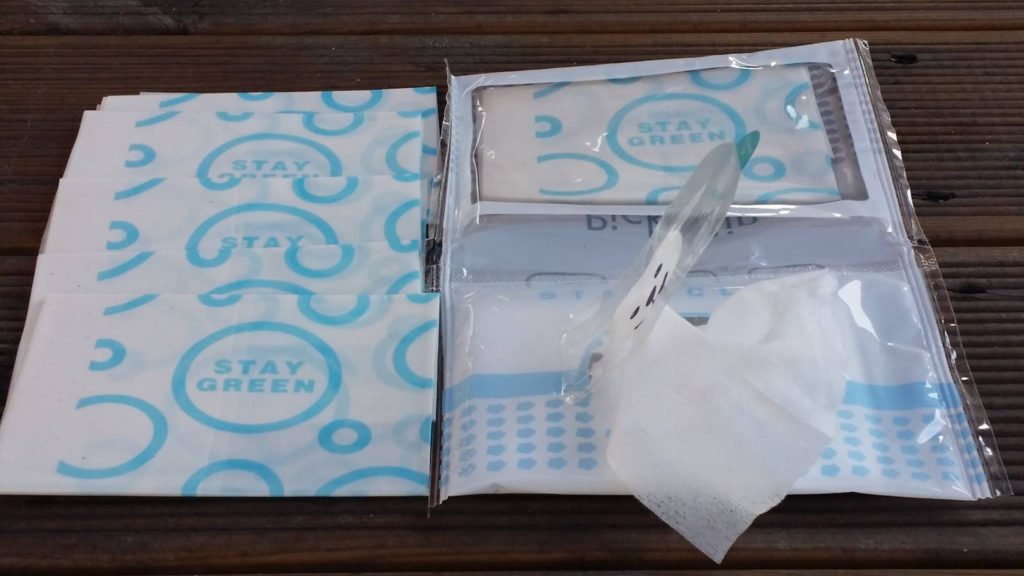 The PicknBin Kit combines antibacterial wipes, dog/pet waste bags, biodegradable/compostable bags for your trash and treasure in an easy-to-carry wallet. Each PicknBin Kit comes with 5 wipes and 5 bags neatly kept in a 2 sided wallet.
The PicknBin Kit isn't just for pets! Besides pet owners the PicknBin Kit comes in handy for babies and young children, people on-the-go and just people in general who care about the environment & who want to use biodegradable/compostable bags instead of standard plastic bags.

Source PickNBin.com