Whether on the road or at home,

Figo Pet Cloud

offers pet parents the peace of mind that their pet is protected, safe and staying healthy. Now pet families don't need to worry about scrambling to find their pet's vitals or fear they will lose their beloved companion. Figo's unique cloud-based app gives owners everything they need at their fingertips.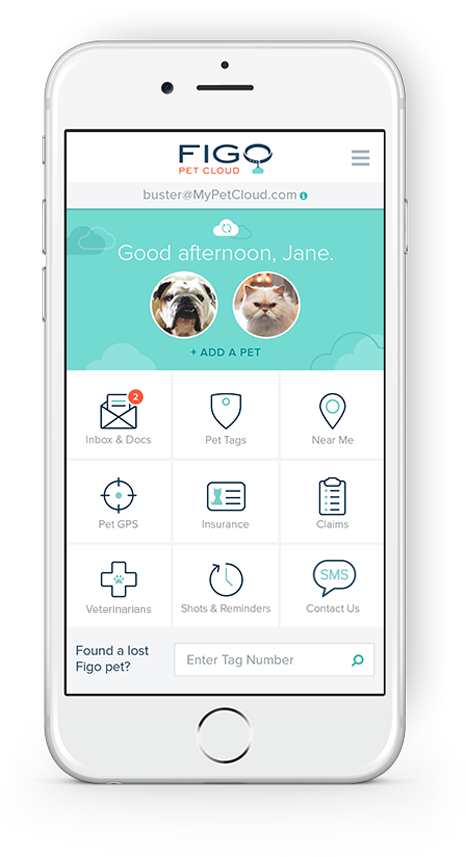 Figo makes life easier for pet parents. Figo fuses innovative pet-cloud technology with affordable healthcare plans to offer families easy tools to manage their pet's life through the Pet Cloud app. Use online or on a mobile device the app, for an easy way to keep track of a pet: 
Wherever roaming, pet's health records are in the palm of your hand in case of emergency

Upload claims or instantly share vital records or certificates, and favorite moments via mobile devices — Expanded Free Version coming Sept. 2016

Access location finder for pet-friendly services like parks, pet stores, pet day care/resorts, veterinarians, groomers and more 

Help reconnect with pets faster with the Figo Pet Tag and pet GPS tracking tool to monitor pets' movements in real time
The whole life of a pet is all in one place with Figo. Check out this video to learn more about the Pet Cloud app available on App Store and Google Play.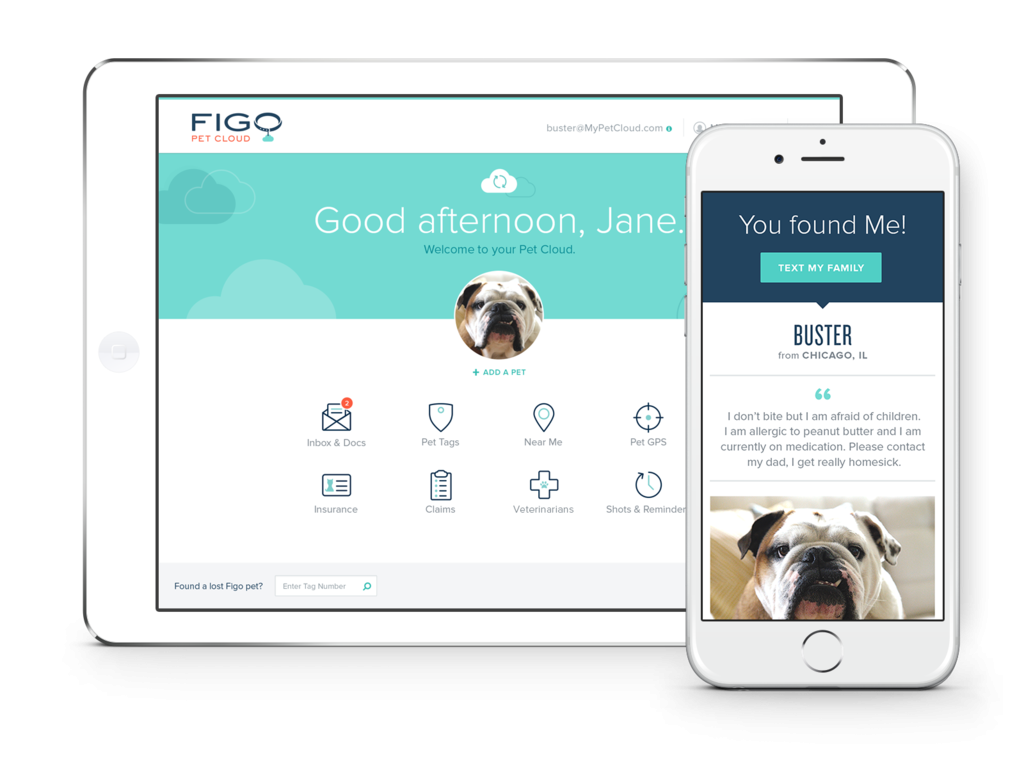 With Americans spending nearly $60 billion on their pets — and a quarter of that on veterinary care* — Figo offers affordable pet insurance and health plans with customizable deductible and reimbursement rates that cover illness, injuries and treatments. No matter what happens to a pet, Figo offers the peace of mind that anyone can afford the best possible care for their cherished family members. 
About Figo
Being surrounded by the innovative energy of Chicago's premiere technology facility fueled the Figo team's passion for doing pet insurance differently. With their love for pets, obsession with technology and background in insurance, the team built a platform entirely focused on making life easier for people and their pets. Today as a national pet insurance company, Figo is committed to helping pets and their families enjoy their lives together — giving them coverage when they need it and technology along the way.