Thank you to all who entered, check back soon for our announcement of the winners and more giveaways!
Goodnewsforpets.com Kicks Off "Good Dogs in Film" Promotion with a NY Dog Film Festival Sponsorship & Contest
Goodnewsforpets is sponsoring the NY Dog Film Festival as part of our Good Dogs in Film Promotion. What better way to celebrate than with one of our contests! Starting April 4th, listeners to Tracie's NPR show DOG TALK (and Kitties, Too!) and all her other shows on the Radio Pet Lady Network, as well as her blog followers are invited to participate in the contest. In addition, starting April 4th, members of the Goodnewsforpets community who go to NY Dog Film Festival Founder Tracie Hotchner's Blog Post on the contest and find the special key word to enter the contest will also have a chance to win one of three copies of the American Veterinary College of Behaviorists book "Decoding Your Dog" together with three exclusive Elena Kriegner Goodnewsforpets sterling silver Heart-Paw charms. A personal donation in each winner's name will also be made to a local dog rescue or shelter of their choice.
The NY Dog Film Festival is a philanthropic celebration of the many ways that we can appreciate the human-canine bond. Founder and Director, Tracie Hotchner chooses short canine-themed films from around the world to create a shared audience experience that inspires, educates and entertains through documentary, animated and narrative films. With a New York City premiere every fall, the Festival then travels around the country, partnering in each location with an outstanding animal welfare organization that brings adoptable dogs to the theater and receives a portion of the ticket sales.
About the Prizes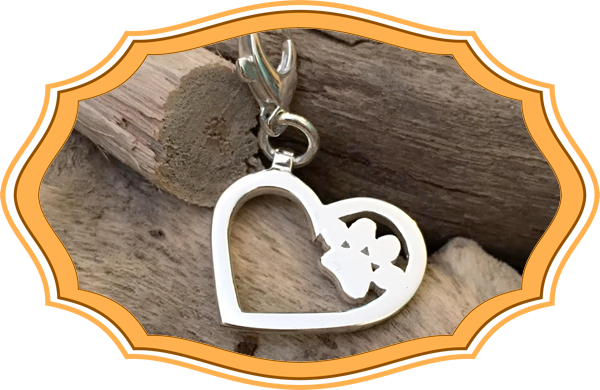 The Heart-Paw charm was designed for GoodNewsforPets.com by Elena Kriegner, a renowned jewelry designer based in New York City. A stunning charm hand-crafted in sterling silver, both pet and pet parent can express their love by sharing an accessory that symbolizes their love for each other. This new, versatile charm can be worn on a necklace or bracelet, or as a heartwarming collar accessory for your beloved, furry companion.
The key to training dogs effectively is first to understand why our dogs do what they do. And no one can address this more authoritatively than the authors from the American College of Veterinary Behaviorists, whose work, the culmination of years of rigorous training, takes them deep into the minds of dogs in an effort to decode how they think, how they communicate, and how they learn.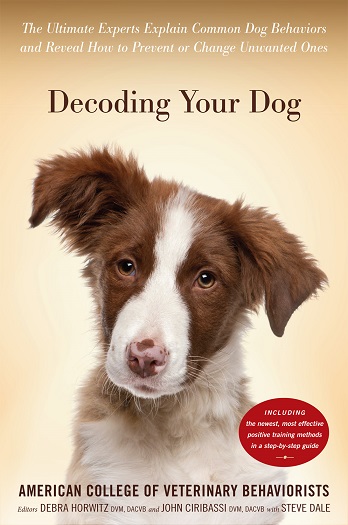 In Decoding Your Dog, these experts analyze problem behaviors, decipher the latest studies, and correct common misconceptions and outmoded theories. The book includes:
Effective, veterinary-approved positive training methods
Expert advice on socialization, house training, and exercise
Remedies for behavior problems such as compulsive disorders and aggression
The ACVB columns on Goodnewsforpets.com highlight the content from "Decoding Your Dog" with chapter interviews with the experts that delivered a must-have dog behavior guide that ultimately challenges the way we think about our dogs.
Thanks for entering and be sure to follow us for more contests by registering for our newsletter and following us on social. You don't want to miss any chance to win!
@goodnewsforpets
#goodnewsforpets