Three newly AKC-recognized breeds, the Barbet, the Belgian Laekenois and the Dogo Argentino, will join the 208 eligible breeds at the Westminster Kennel Club Dog Show now to be held June 12-13, 2021 at Lyndhurst in Tarrytown, New York.
Once a breed is recognized by the American Kennel Club it is then eligible to enter the Westminster Kennel Club Dog Show. For the owners of these breeds, showing in the breed classes at Westminster for the first time is indeed a historical event. The Best of Breed winner then goes into the record books as the first of their breed to appear in the evening Group competition.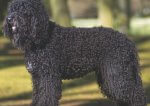 The archetype water dog of France, the Barbet is a joyful, bright, and loyal companion. A rustic breed with roots as far back at the 16th century, this medium-sized dog locates, flushes, and retrieves birds. The Barbet will join the Sporting Group.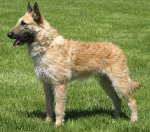 The rarest of the four native Belgium breeds, the Belgian Laekenois (pronounced "Lak-in-wah") is an affectionate, alert and intelligent dog bred to herd and guard flocks and fields. Similar to the Malinois, Shepherd and Tervuren, this sturdy dog's main difference, besides region of origin, is his rough, coarse coat with a tousled look. The Belgian Laekenois joins the Herding Group.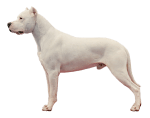 The Dogo Argentino, developed in Argentina's Cordoba province in the 1920s, was bred to find, chase, and catch dangerous game such as wild boar, pumas, and other destructive predators. The Dogo Argentino joins the Working Group.
Details regarding entries, invitations, junior showmanship qualifications, host hotels, and other information will be announced once finalized. For the latest updates visit westminsterkennelclub.org.
Goodnewsforpets.com celebrates its 20th anniversary this year. See what new breeds were introduced at Westminster last year in our story below: