"Get ready for something HUGE!" the NAVC said in its announcement that opened the industry's first major conference of the new year.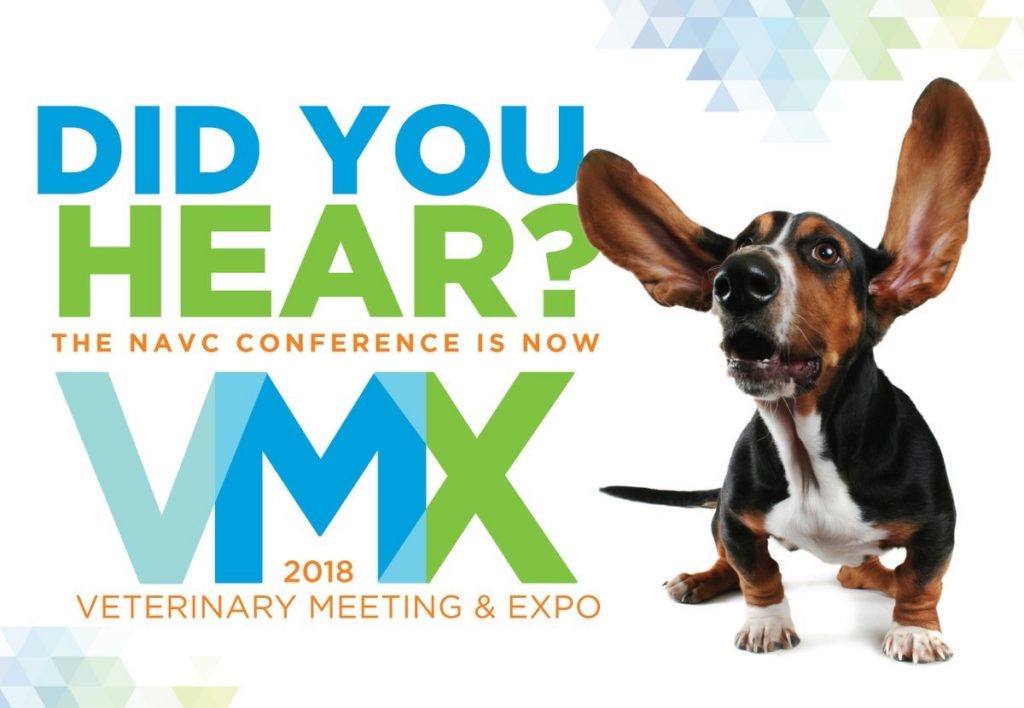 Starting in 2018, the NAVC Conference will be known as the Veterinary Meeting & Expo – or VMX, Tom Bohn, CEO of NAVC, told the crowd before heading over to open this year's conference.
The early morning surprise, already hyped through its web site, social media and other channels, positions the event for the future and a more robust marketing effort.
The "Meeting" portion of the name continues to focus on its educational offerings while "Expo" illustrates the exhibit, sponsorship and partnership components.
"We felt it was time to allow both the NAVC and the conference to have their own, yet connected identities," Bohn said. "We are excited about all of the opportunities that this name change will provide us for future conferences, ensuring that we continue to evolve our offerings to the industry's needs."
The name change and heightened focus comes on the heels of NAVC's move to the Orlando Convention Center from its previous venue at the Gaylord. The convention center offers ample space to grow VMX in the years to come.
"The NAVC is dedicated to bringing you the same great level of world-class continuing education, bundled up in new packaging. We can't wait to see you there!" Bohn told the crowd on the opening day of the 2017 conference.
The inaugural Veterinary Meeting & Expo will be held from Feb. 3-7 next year at the Orlando Convention Center.
Source: NAVC