The Chewy Blue Box Event is still in session and ready for you to shop! These deals are once -a-year deals and available for only a limited time. From eGift Cards, to pharmacy purchases, to one-day flash sales, Chewy is providing a load of supply that's up to 40% off! Keep reading to learn about some of these hot products.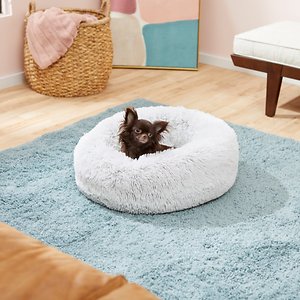 The first exciting deal we're sharing is the Frisco Eyelash Cat & Dog Bolster Bed. This bed is created with a round-like design, ideal for pets who like to curl up. The long faux fur surrounds your pet as well as the raised edges, giving them the option to prop their head up. This awesome new deal also comes in two neutral colors, making it easier to match with whatever decor you have in your household. Not only that…it's machine washable! Hurry while this deal lasts!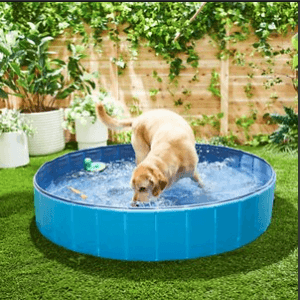 Next up, we have the Frisco Outdoor Dog Swimming Pool. Made with PVC material, this personal swimming pool is made to keep your dog stimulated and occupied for hours. With no inflating needed to set up, this foldable pool is available in different sizes and made to store anywhere during the colder months. Whether your pup wants to cool off after a nice run or put a spin on their favorite game, this Frisco pool is created to provide endless fun in your backyard this summer!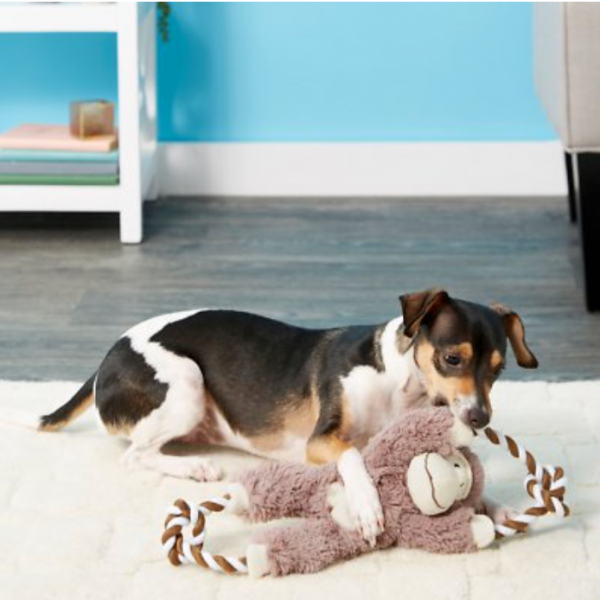 Coming in at just $5.98, there's the Frisco Plush with Rope Squeaking Monkey Dog Toy. This toy comes with a built-in squeaker with soft material built around it, making it fun for both playtime and cuddle time. Along with the squeaker, this toy comes with a built-in rope, adding on an extra layer of fun and protection. Last, but certainly not least, this stuffed monkey comes with only a small amount of stuffing. Play time does not have to mean clean up time too!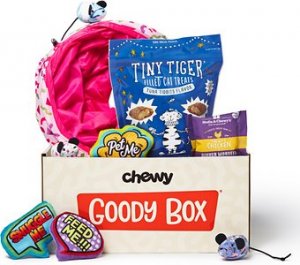 To close, we have the Goody Box Retro Toys & Treats for Cats. Inspired by nostalgic times and past decades, this goody box features snacks, toys, and treats. This box also features 5 top-rated feline faves bundles into one. Saving up to 30% off, these goodies are all handpicked by cat-loving experts, making sure you and your cat get the best deal!
This post contains affiliate links, and Goodnewsforpets.com will be compensated if you make a purchase after clicking on these links. This compensation helps maintain and improve the site and shows your support for Goodnewsforpets.com. Thank you for being a member of our community.