This guest interview of  Mark Coker, Ebook expert and founder of Smashwords

 

is the final part of a series of interviews of the panelists appearing at the upcoming Cat Writer's Association (CWA) Conference at Blogpaws ( June 23-25, 2016 in Chandler, AZ).
Mark Coker is also the author of The Smashwords Style Guide (how to format an ebook), The Smashwords Book Marketing Guide (how to market any book) and The Secrets to Ebook Publishing Success (best practices of the most commercially successful ebook authors).  These three free ebooks about ebook publishing best practices have been downloaded nearly 750,000 times, making them essential reference guides for thousands of professional indie authors around the world.  Learn more about Ebook publishing best practices from Mark Coker's 'Secret's of Bestselling Ebook Authors' talk at this year's CWA 2016 Conference. Register here (http://blogpaws.com/events/2016-conference/).
What role do you feel Smashwords plays for a current or future cat writers?
I believe every writer has a right to publish a book. I view it as a matter of free speech. I also believe that it's actually toxic to book culture when publishers value authors and their books based on perceived commercial merit. Books are more valuable than money!
I believe every writer has something important to share with the world. Hundreds of millions of people around the world love cats, which means there's a huge potential audience of readers who will enjoy fiction and non-fiction for one of their favorite subjects.
Let's say you've developed a new system for domesticating feral rescue cats. A large publisher would likely not want to publish your book. They might claim that there are already too many cat books out there, or that you're not famous enough to sell many copies. They won't give you a chance. But if you self-publish your book as an ebook, you have the opportunity to be judged directly by your readers.
Smashwords' role is to provide the critical distribution necessary to reach a global audience. We arm you with professional publishing tools and best practices knowledge so you can centrally manage your distribution and reach more readers. Bottom line, we help authors publish ebooks with greater pride, professionalism and success.
What are some tips you would give a cat writer before publishing his or her books in order for it to become popular?
Write a super awesome WOW book. If your book doesn't make the reader go WOW, it's not good enough. A professional editor can help turn your good book into a great book. Remember, as a self-published author you're taking on the responsibility of a publisher. Be fanatical about the quality of your writing.  A great book is your best marketing, because great books compel readers to promote the book to their friends and family.
Second, hire a professional cover artist to design a great ebook cover. Your book's cover image is the first impression that your readers will have of you as a professional author and as a brand, so don't cut corners. Make sure that your cover is matched to your target audience. The image itself should appeal to the desires of your micro-targeted reader. A great image helps the reader self-identify as someone who should read your book. Put yourself in the shoes of your target reader. They're looking either for a certain emotional experience (typical of fiction) or they're looking to learn something or solve a problem (typical of non-fiction). Even non-fiction should have an emotional component to it. How will the knowledge you have to share help them achieve their aspirational desire. A great cover makes an honest promise of the content inside. The artwork and title convey the message even when reduced to a thumbnail size image.
If there are two things that bestselling indie authors tend to agree upon, in terms of what they'll hire out for, first it's a professional editor if they can afford it and second it's a professional cover designer. Everyone can afford a professional cover designer. If you're looking for a professional, low-cost cover designer, try Mark's List at https://www.smashwords.com/list. My list provides formatters and cover designers who where recommended by other Smashwords authors. We provide the list as a public service. We don't earn a commission or fee if you hire any of these freelancers and this helps them keep their costs to you low. They're on my list because they do good work. Check out their online portfolios before you hire anyone. If the artists on my list don't meet your needs, no problem. There are thousands of professional cover designers out there, and most will deliver a cover for less than $300.
What can attendees expect from your presentation that is different from the other speakers?
I'm honored to join CWA's amazing roster of speakers at this year's CWA Write Stuff Conference.
My specialty is ebook publishing best practices. I love to teach writers how to think, act and publish like professional publishers. The title of my talk is Secrets of the Bestselling Ebook Authors (http://catwriters.com/wp_meow/2016-conference-speakers-schedule/). I'll share 16 best practices that are common among the bestselling ebook authors. I'll teach you how to reach more readers with your words.
My talks are always packed with actionable information. I also take special care to empower writers with information they can use anywhere. My talks are not advertisements for my company. My view is that if I can help teach writers to think like professional publishers, and if I can help writers publish with greater success, then the rising tide will lift all boats.
For the full interview visit: here
To learn more about the Cat Writers: Click Here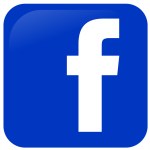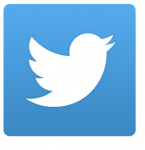 To learn more about Smashwords: Click Here
Connect with Smashwords –