"My Old Dog" author Laura T. Coffey is a self-avowed dog nut and a writer, editor and producer for TODAY.com, the website of NBC's TODAY show. A journalist with more than 25 years of experience, Laura has written and edited hundreds of high-profile human-interest stories for TODAY.com since 2008.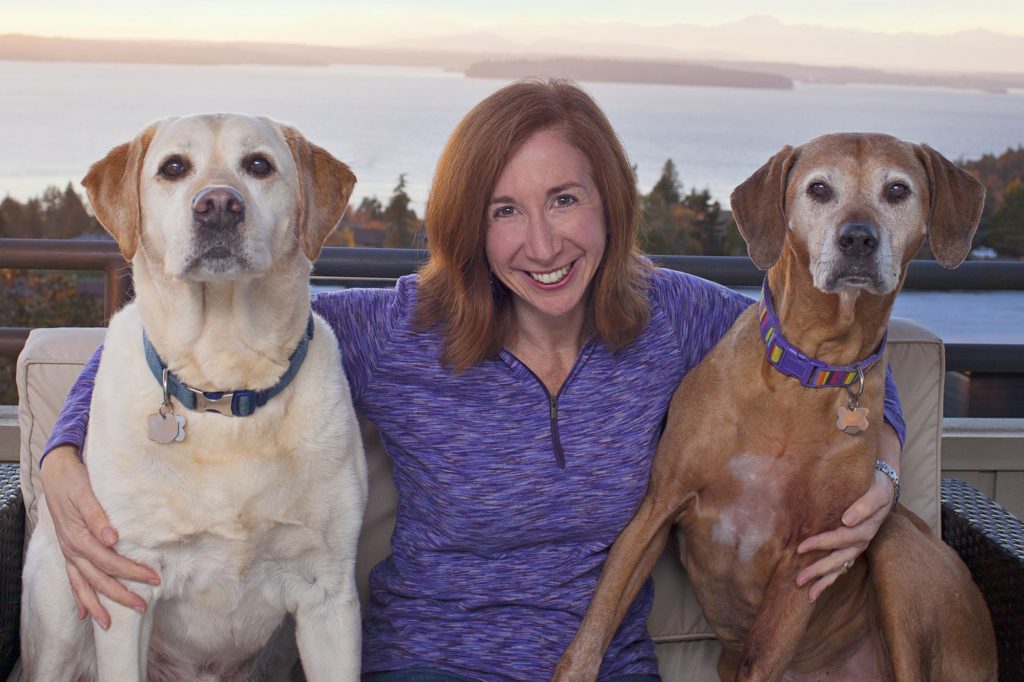 In recent years, Laura T. Coffey earned first-place writing awards from the Society for Features Journalism and the Dog Writers Association of America, and headline-writing awards from the American Copy Editors Society. Her national bestseller "My Old Dog" won the prestigious Best Book Award from the Dog Writers Association of America and a gold INDIES Book of the Year Award from Foreword Reviews.
Before she joined TODAY, Laura T. Coffey worked as a reporter, columnist, and editor for msnbc.com (now NBCNews.com), social issues editor at the Seattle Post-Intelligencer, deputy business editor at The San Diego Union-Tribune (now U-T San Diego), managing editor of The Prague Post in the Czech Republic, a reporter and editor at the Seattle Daily Journal of Commerce, a reporter at the Peninsula Clarion in Alaska, and a reporter and columnist for the St. Petersburg Times (now the Tampa Bay Times) in Florida. Her work also has appeared in The New York Times, the Chicago Tribune, PBS NewsHour Online, Best Friends magazine, The Bark magazine, and many other publications.
Laura lives in Seattle with her husband, Michael Wann, their son, Tyler, their two senior dogs, Frida and Manny, and their rescued cat, Obi-Wann Catnobi. Connect with Laura at www.MyOldDogBook.com.