As the time period of social isolation begins to extend in some places, it's likely you're probably looking for more toys and objects to keep your furry friend occupied. Luckily, Frisco by Chewy has provided pet owners with several exciting pet items! We've compiled a list of our favorite products that we think you would love:
Along with the deal of free shipping on orders over $49.00, Chewy is also offering up to 20% off select Frisco toys!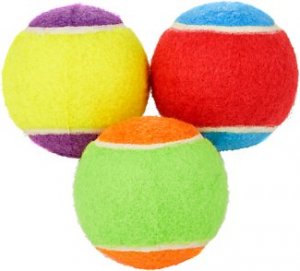 There's nothing better than playing a game of fetch with your pup, especially outside as the weather gets nicer. For a great deal, you can get a pack of 3 colorful tennis ball dog toys for less than $5! The best part about these toys is the squeaker inside of them to always keep your pup entertained. Additionally, the felt that the balls are made of is non-abrasive and won't hurt your dog when they catch the ball. It's a great way to get some daily exercise in with your dog and doubles as an awesome bonding experience.
You can't forget about the cats in your life! This cat tunnel is the purrrfect way to keep your cat excited and engaged during playtime. Everyone knows that every cat loves to explore, and this tunnel provides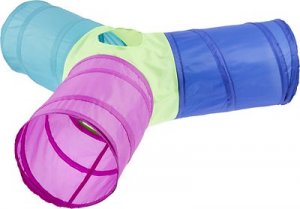 them with the resources to do so. It's made out of polyester which makes it easy to pop open for playtime, then fold down when you need to store it. It's perfect for one kitten, and even better for multiple playmates! Your cat will never get bored with so much color and space to explore.
Looking for a new comfy place for your furry friend to relax? This Frisco covered and padded bed is perfect for both cats and small dogs! The sleek design offers a modern and cool match to any room. For less than $20, this ultra-plush-fabric lines the inside of the bed and ensures your pet is comfortable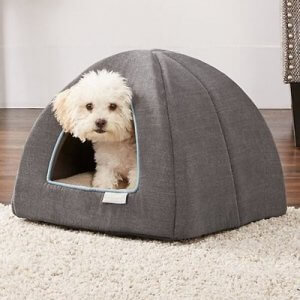 while relaxing. The cushion is removable and the entire bed is machine washable safe, so you can make sure to keep your pets' area clean. The bed is also collapsible, making it very easy to travel with your furry friend! Don't miss out on gifting your pet a cozy and enjoyable place to unwind.
How about another unique and exciting toy to capture your cat's attention? Look no further! This Frisco Scratch & Roll Scratcher is a perfect two-in-one cat toy to satisfy all your kittens' needs. It appeases your cats itch with its corrugated cardboard scratcher, while also providing your kitten with a good time with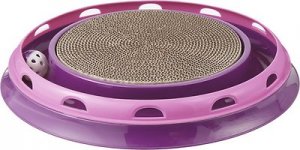 the rolling ball and track feature. The texture of the corrugated cardboard is amazing for keeping your kittens nails healthy and shreds nicely under their claws. Your cat's attention will not waver from the excitement of the ball rolling around the track! You can save 15% at checkout when purchasing this item, so don't miss out on a great opportunity😊
As the weather starts to get nicer, it's likely you'll want to start walking your dog more often outside. Thankfully, Frisco has an environmentally friendly way to pick up after your dog after they do their business. The Frisco Refill Planet Friendly Dog Poop Bags are a durable and effective way to dispose of dog waste. They're available in a cucumber melon scent and for sensitive noses, they can also come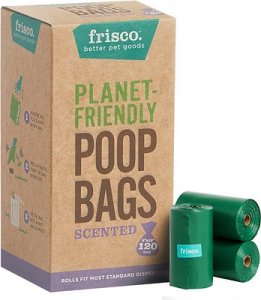 unscented. The packaging itself is made with at least 50% recycled materials, making it an Eco-safe option. Perfect timing for walking season!