We don't enjoy getting pelted by rain, so what makes us think our dogs do?  BH Pet Gear is excited to launch their new product: Jelly Wellies Rain Gear for Dogs!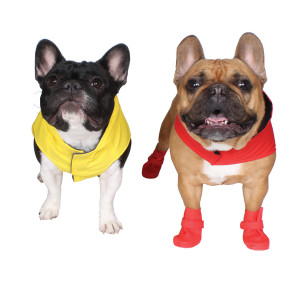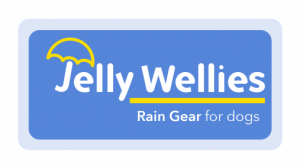 The Jelly Wellies collection features new all-weather protection with boots and rain coats. The Jelly Wellies boots provide 100% waterproof protection for dogs' paws.  Plus, these Silicon rain booties are made with adjustable Velcro straps to secure the proper fit and comfort. The collection comes in six fun bright colors: firey red, brite pink, vibrant yellow, classic green, crystal blue and dewberry, which mix and match with the camouflage, racing strip and solid style, wrap-around belly band rain coat. The deluxe fleece lined rain coats are also fashion forward!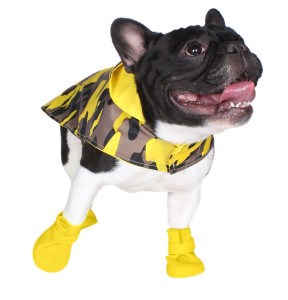 It's so important we keep our pet's sensitive paws and coat protected from the harsh elements of nature in the winter with the salt, snow, ice, mud and rain as well as in the summer with the hot pavement and sand.  The Jelly Wellies boots are heat resistant and offer grip traction and easy to fasten, Velcro closure. 
Say goodbye to those rainy day blues and choose the "paw-fect" color and style for your pooch. Jelly Wellies will help your dog better adapt to seasonal changes and enjoy more time outdoors like he or she deserves!
Learn more at: http://www.bhpetgear.com/.