Introducing the iFetch A Family program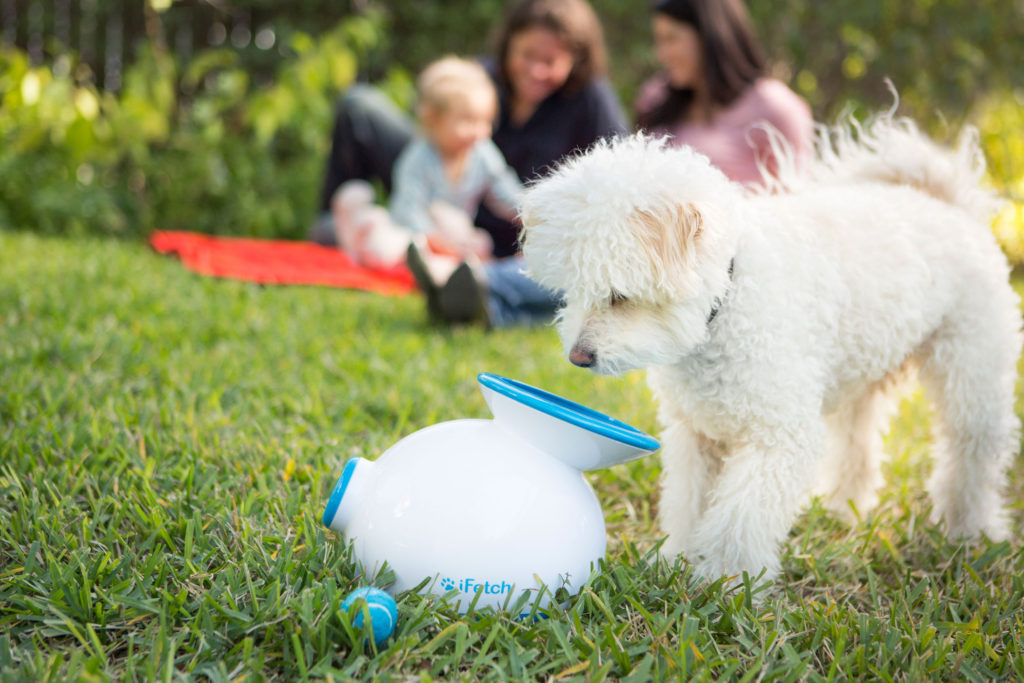 iFetch, maker of wildly-popular automatic ball launchers and brain games for dogs, is introducing a new give-back program aimed at helping long stay shelter dogs out of their concrete pens and into loving homes. iFetch A Family connects shelters and trainers across the US to identify and support dogs that have been overlooked for adoption, and need help becoming more attractive candidates to potential owners. According to the ASPCA, approximately 3.9 million dogs enter animal shelters nationwide every year, and nearly 1.2 million are euthanized. Pair those sobering stats with a 2014 study published in Applied Animal Behavior Science that found that the likelihood of a shelter dog being adopted increased significantly when they were observed playing. With that research in mind, iFetch A Family will donate iFetch Too interactive ball launchers to qualifying shelters in order to increase the amount of playtime and enrichment for these pups-in-need. iFetch is also committed to pairing local trainers with shelters to work with long-stay dogs, using the iFetch Too product as a training aid. iFetch will also help the shelters publicize these dogs needing adoption in their local area through social media and other financial support.
"Dogs in a shelter struggle with anxiety and depression, so new forms of enrichment and play help them cope with the stress of the environment." explains Crystal Dunn, Director of iFetch A Family Training and owner of Leaps 'n Hounds Dog Training in Austin. "As a trainer, I have observed firsthand how undesirable behaviors like leash aggression and reactivity can be tackled through training with an interactive toy like the iFetch.", continues Crystal. "Outlets for play that exercise both the mind and body are very helpful in reducing anxiety and stress in animals." The iFetch team piloted the program at local Austin shelter, Austin Pets Alive!, this winter and were able to secure the adoption of a pit bull mix named Mona, who had struggled to find an adopter for over a year. Working on basic commands and overcoming her aggressive "take" of the ball while working with the iFetch Too not only helped her become a better canine citizen, but also provided a much-needed break from the confines of her cage. "Shelter dogs start to feel the psychological effects of their environment in as little as 2 weeks.", says Debbie Hamill, Chief Marketing Officer and owner at iFetch. "When I found the research showing that play increases the chances for adoption, I knew this was the perfect program for iFetch to launch. We look forward to fetching a family for more shelter dogs across the country."
If you're interested in getting involved with the iFetch A Family program, please visit their website www.goifetch.com/iFAF to learn more, and to submit an online application. iFetch encourages shelters, trainers, and volunteers to get involved. It will take a concerted effort to make an impact, but there are 3.9 million reasons to take action – the dogs anxiously awaiting owners in shelters across the US.