July can be a really hot and dry month for a lot of places. That's why it's important for us to recognize that this month is Hydration Awareness Month. With that in mind, Chewy has put together a bunch of deals on hydration related products for our pets. Here are a few of those hot products that you should check out!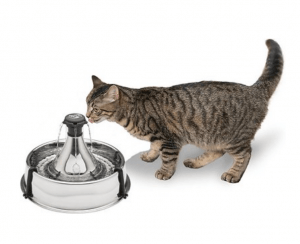 First, we have the Drinkwell 360 Stainless Steel Pet Fountain. This Fountain is designed to increase your pets drive to want to drink water, rather than having to constantly lead your pet to water. No need to worry about bacteria as the stainless steel construction resists it! As it resembles that of a natural water source, this one gallon water holder makes it easier to clean-up and is also dishwasher safe.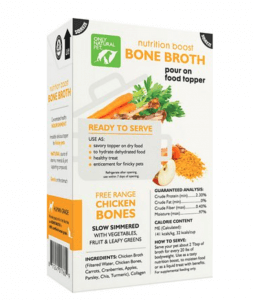 Next, we have the Only Natural Pet Free-Range Chicken Bone Broth Human-Grade Dog & Cat Food Topper, 17-oz box. This broth is slow-simmered with bones, chicken, veggies, and fruit. With a goal of turning our "picky-eater" pets into "ready-to-eat" pets, this broth can be poured over your pets' food as a savory topper and used to hydrate dehydrated food. As it is designed to enhance the taste of food, it provides healthy nourishment and a continuous desire for food and water during the summer months.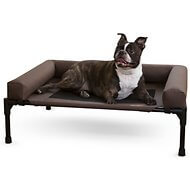 In order to keep hydrated, it's also important to take a look at cooling mats and beds that will keep our furry friends nice and cool during the dry months of the summer. For that reason, we are sharing the K&H Pet Products Original Bolster Elevated Dog Bed, Chocolate. Coming in small, medium, and large, this dog bed comes with a mesh center that works to provide constant air flow and designed for cooling relaxation. On top of that, the elevated height makes it nice to use both indoors and outdoors.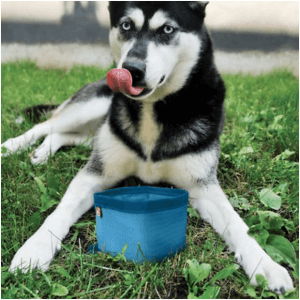 Last, but certainly not least, we have the Kurgo Zippy Travel Polyester Dog Bowl. This dog bowl isn't just a dog bowl. It's designed to keep your dog hydrated and fed from anywhere. You can fold and zip it closed, making it easier to carry and store so you don't have to worry about taking up too much space. Holding up to 48 fluid ounces, this bowl is both dishwasher safe and has BPA-free material allowing you to quickly wash and continue on a journey to wherever you want with your dog!
For more amazing products, visit Chewy.com