Debra F. Horwitz, DVM, DACVB, the co-editor of the newly published Decoding Your Cat, was Germinder + Associates' first 20th Anniversary Honoree in 2018.  The program was co-sponsored by Goodnewsforpets. Zinaejah Ozier recently revisited with Dr. Horwitz about the new book and pets during the pandemic.
Debra Horwitz is not only a leading veterinary behavior expert, but understands the importance of communications in all formats in educating others about veterinary medicine. This interview has been updated from an original interview conducted by Lea-Ann Germinder on the eve of VMX 2018 and the unveiling of Dr. Horwitz's book, Blackwell's Five-Minute Veterinary Consult Clinical Companion: Canine and Feline Behavior 2nd Edition.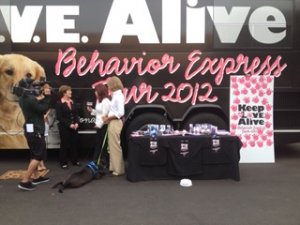 We first met officially during the Ceva Animal Health and American College of Veterinary Behaviorists "Keep the L.O.V.E. Alive Tour". You were Chair of the Public Relations Committee and the campaign spokesperson. What made the College decide to participate in the program?
Because behavior problems contribute to pet relinquishment, we felt anything we could do to educate the public about pet behavior and hopefully keep family pets in their homes was very important. By partnering with Ceva and Germinder we were able to reach a large audience and help so many pets and their people.
What are the three key messages you try to give to pet owners about behavior in each interview? 
First I think knowing more about dogs and cats and how they think is so important. We need to "step into their paws" so to speak and understand how they view the world and respect what it is about them that makes them unique. Dogs will always act like dogs and cats will always act like cats but we can teach them how to live comfortably with us if we respect their innate abilities and limitations and provide for all their needs.
What are some of the key questions you get about pets regarding our time in quarantine and safety?
Naturally there have been some questions of transmission of the virus from people to pets and/or from pets to people.  A few dogs have been positive for corona virus but it appears that they got infected from humans and do not transmit it to people and that is the same thought for cats.  If a pet owners becomes ill with corona virus they should limit physical contact with their pets for a time.  Dogs and cats do not seem to show the same symptoms and most do not get sick.
What advice would you give to pet owners during this time?
First, respect your pet and their desire for physical contact, play time and social interaction.  Even though we are with them more than before, not all of our pets want continuous attention, activities and interactions. Some may want more attention and activities, some will be fine with the level before social distancing and working at home.  Second, at some point you may no longer work at home so it is prudent to keep some routines as close to the ones you had prior to being home all the time.  This includes walks at the same time as work days, feeding at the same time and also programmed "alone" time so they learn to be by themselves for a bit of time every day.  Also leave the house occasionally and leave the pet at home so that when you go back to work that will not be such a shock.
What are some key things you've been doing with your pets and yourself while stuck at home?
I have tried as best as I can to keep to my usual schedule for work, exercise outdoors and feeding times so that they have some routine. Lucky for me I have always worked at home for several days a week so they were used to me being there and also being gone.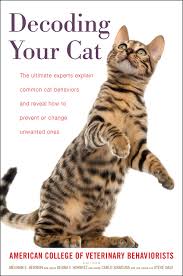 How are your books doing?
The newest book, Decoding Your Cat, (Co-edited with Drs. Meghan Herron and Carlo Siracusa also diplomates of ACVB) is the companion to Decoding Your Dog, also written by diplomates of the American College of Veterinary Behaviorist. Decoding Your Cat has been in pre-order for months and did well and will become available everywhere later this month. Of course Decoding Your Dog is still relevant and available for dog owners as well. 
What has been the most challenging thing book wise/putting out content during quarantine?
Decoding Your Cat was written and finished before the quarantine, but the pandemic did delay publishing and might also prevent planned book signings and sales at Humane Society fundraisers and veterinary conventions that were very successful for Decoding your dog. However, my other recent book, Blackwell's Five Minute Clinical Companion: Canine and Feline Behavior second edition, continued to sell well.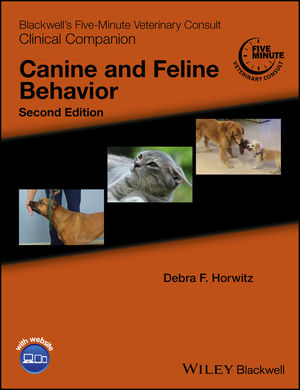 Can you tell us about it?
It is Blackwell's Five-Minute Veterinary Consult Clinical Companion Canine and Feline Behavior 2nd edition. This edition has a new design and groups behavioral disorders by categories (aggression-canine, aggression feline, anxieties etc.) but still remains alphabetical within the category. There are 19 new topics including patient handling and 25 new handouts and a revised pharmacology section. The content is contributed and updated by my colleagues from the American College of Veterinary Behaviorists and a few other specialists. With this book practicing veterinarians will find a comprehensive resource for understanding, diagnosing and treating behavioral illness in dogs and cats. It is available from multiple sources including online at www.wiley.com/buy/9781118854211  
Fourth of July was probably hard for some animals. Any advice on how to handle future holiday gatherings?
What usually makes the 4th of July problematic for many pets are the firework displays. Some pets find unpredictable bangs and booms very frightening. For those pets, placing them in a darkened room with curtains or blinds drawn and some white noise playing or music can help diminish their fear. Contrary to popular belief attempting to cuddle and soothe your dog or cat does not reinforce the fear, but for very frightened dog or cat it may not help as much as they need either.  These pets need additional help from body coverings, nutraceuticals and medication. Pet owners should discuss medications that can help dogs and cats that routinely become very distressed with fireworks prior to the fourth.  
What's your next step in the veterinary world after the world is back on track?
One big disruption for me has been the cancellation of in person lectures and veterinary conferences.  However, many have been replaced virtual lectures instead.  It is not clear when in-person conferences will resume. 
We still see a tremendous problem with dogs and cats relinquished to shelters. What role does public relations/public awareness continue to play in helping to combat this problem? 
A common thread in relinquishment is unmet expectations of sharing your life with a dog or cat. This can mean many things, aggressive behavior, the time necessary to care for a pet, veterinary bills, a misunderstanding of the needs and normal behaviors of dogs and cats. Most people do not give up their pets because they are uncaring people, but often they are faced with situations they cannot cope with. Public relations/public awareness can help people face these challenges, find help and resolve them so that they do not have to give up their beloved family pet.
In your opinion, do you think veterinary life will be handled differently after this?
It all depends on how soon we have a vaccine so that people can safely be in the consulting room with veterinarians and staff and safely attend veterinary continuing education seminars in person. 
Anything else you'd like to add?
Pets are very important members of our society and most people think of them as family. For that reason ongoing education of veterinarians and pet caregivers about normal dog and cat behavior has been shown to help keep pets in their home.  With such great change in our lives at this time, learning how to enhance the human-animal bond within a household means so much. 
On behalf of the veterinary profession, the pet parents you've helped and the pets you've ultimately saved, Thank YOU Debbie!
To purchase Decoding Your Cat:
Follow Dr. Horwitz on Instagram @horwitzdebbie, Twitter and Facebook  @DebraHDVM 
This interview has been updated from an earlier interview posted on January, 15, 2018.