The odds had always been stacked against Homer, the little blind kitten nobody wanted. But destiny took a hand the day he met Gwen Cooper, and with the publication twelve years later of the international best seller "Homer's Odyssey," Homer went from beloved housecat to world-wide star.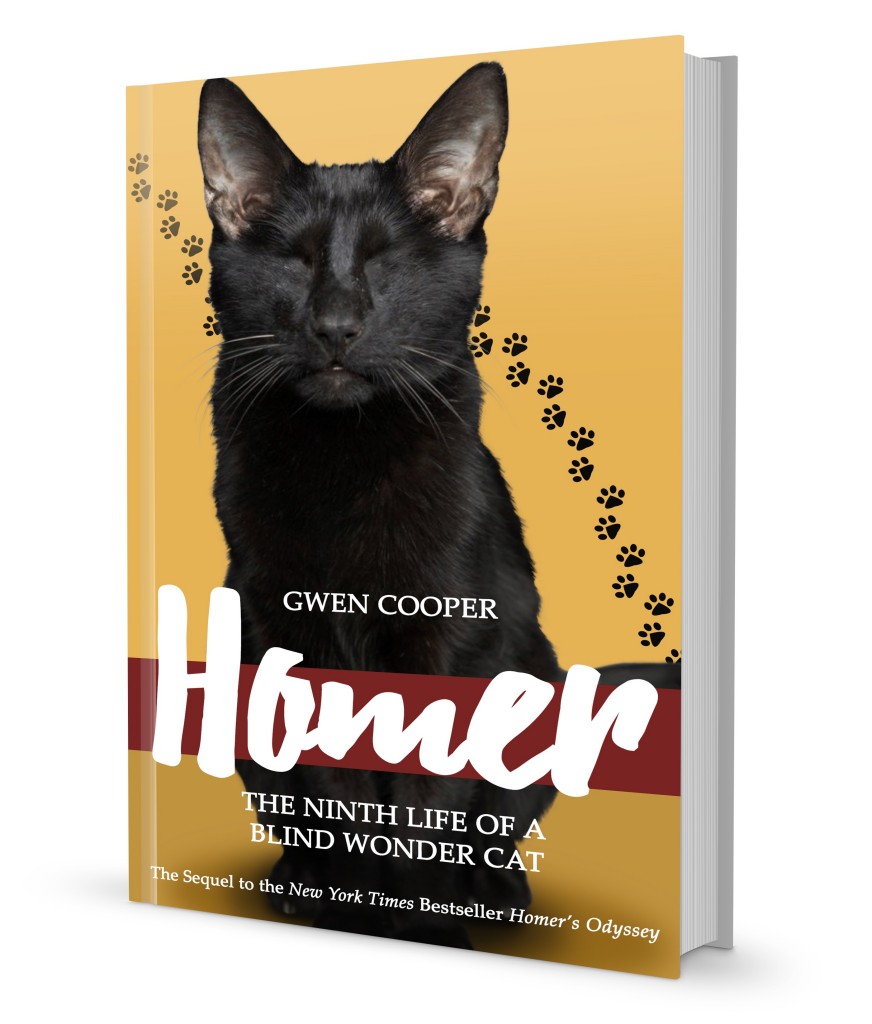 He became the scourge and darling of the reporters, photographers, videographers, bloggers, and radio hosts who clamored to meet him—dragging his hapless human behind him as he greeted fame with his usual joie de vivre and occasional "catitude." He became a spokes-cat for the cause of special-needs animals everywhere, and eventually the wise older mentor to the new special-needs kitten who would enter his and Gwen's lives. Most importantly, Homer taught those who loved him best how to live and die with strength, dignity, and joy—and left behind a rescue community of "Homer's Heroes" that continues to save countless lives in his name.
By turns humorous and tender, this beautifully written, 115-page sequel concludes the adventures of Homer the Blind Wonder Cat—the fearless feline who proved that love isn't something you see with your eyes, that even the smallest of creatures can make a big difference, and that true love lives forever.
About the Author
Gwen Cooper is the New York Times bestselling author of the memoir "Homer's Odyssey: A Fearless Feline Tale", or "How I Learned About Love and Life with a Blind Wonder Cat"; the novels "Love Saves the Day" and "Diary of a South Beach Party Girl"; and the crowd-sourced collection of cat selfies, "Kittenish", 100% of the proceeds from which were donated to support animal rescue in Nepal following the 2015 earthquake. She is a frequent speaker at shelter fundraisers and donates 10% of her royalties from "Homer's Odyssey" to organizations that serve abused, abandoned, and disabled animals. She also manages Homer's ongoing social-media community, which reaches nearly two million cat enthusiasts and rescuers around the world each day. Gwen lives in Manhattan with her husband, Laurence. She also lives with her two perfect cats–Clayton the Tripod and his litter-mate, Fanny–who aren't impressed with any of it.
Product Details
Paperback: 116 pages
Publisher: GwenCooper (December 5, 2015)
Language: English
ISBN-10: 0692594183
ISBN-13: 978-0692594186