Recognition honors Henry Schein for its commitment to ethical business practices and corporate social responsibility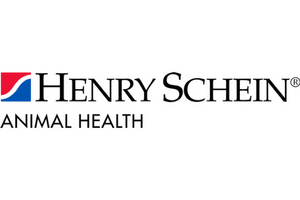 Henry Schein, Inc., the world's largest provider of products and services to office-based dental, animal health, and medical practitioners, has been recognized by the Ethisphere Institute, a global leader in defining and advancing the standards of ethical business practices, as a 2017 World's Most Ethical Company®.
Henry Schein has been recognized for the sixth consecutive year and is the only honoree in the Healthcare Products category, underscoring the company's longstanding commitment to leading ethical business standards and practices.
"It is an honor to again be recognized by Ethisphere alongside some of the world's most respected businesses, each of which shares our belief that success should be measured in more than just dollars and cents," said Stanley M. Bergman, Chairman of the Board and Chief Executive Officer of Henry Schein. "For 85 years, our company has been guided by the principle of 'doing well by doing good,' and being named one of the World's Most Ethical Companies proves that a company can serve the needs of society and hold itself to the highest ethical standards while also securing a strong future of continued success."
Twenty-seventeen is the eleventh year that Ethisphere has honored those companies who recognize their role in society to influence and drive positive change, consider the impact of their actions on their employees, investors, customers and other key stakeholders and use their values and culture as an underpinning to the decisions they make every day.
"The last 11 years have seen shifts in societal expectations, the constant redefinition of laws and regulations, and an ever-changing geo-political climate that presents a growing list of challenges to companies around the world," said Timothy Erblich, Chief Executive Officer of Ethisphere. "However, Henry Schein has consistently demonstrated its ability to overcome these challenges by honoring the principle of 'doing well by doing good.' Congratulations to everyone at Henry Schein for being recognized as a World's Most Ethical Company."
Methodology & Scoring
The World's Most Ethical Company assessment is based upon the Ethisphere Institute's Ethics Quotient® (EQ) framework which offers a quantitative way to assess a company's performance in an objective, consistent and standardized way. The information collected provides a comprehensive sampling of definitive criteria of core competencies, rather than all aspects of corporate governance, risk, sustainability, compliance and ethics.
Scores are generated in five key categories: ethics and compliance program (35%), corporate citizenship and responsibility (20%), culture of ethics (20%), governance (15%) and leadership, innovation and reputation (10%) and provided to all companies who participate in the process.
­­Honorees
The full list of the 2017 World's Most Ethical Companies can be found at http://worldsmostethicalcompanies.ethisphere.com/honorees/.
Best practices and insights from the 2017 honorees will be released in a series of infographics and research throughout the year (view or download the 2016 insights). Organizations interested in how they compare to the World's Most Ethical Companies are invited to participate in the Ethics Quotient.