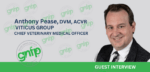 Anthony Pease, DVM, dipl. ACVR is the Chief Veterinary Medical Officer of Viticus Group. He graduated from Virginia-Maryland Regional College of Veterinary Medicine. After completing an equine internship at the Marion DuPont Scott Equine Medical Center in Virginia and a small animal internship at Affiliated Veterinary Specialists in Florida, he completed a diagnostic imaging residency at Cornell University. 
He became board certified by the American College of Veterinary Radiology (ACVR). He served as an assistant professor at North Carolina State University and a tenured Associate Professor at Michigan State University. He is a former President of ACVR and their Director of Continuing Education for the ACVR. 
He currently serves as the Chief Veterinary Medical Officer for Viticus Group (formerly known as WVC), which has 140,000 square feet of dedicated space for continuing physicians' and veterinarians' education. He lectures extensively on diagnostic imaging in small and large animals and supervises hands-on laboratories on small animal and equine imaging. His other responsibility is overseeing the team that plans the over 850 hours of education at the annual conference that just celebrated its 95th year.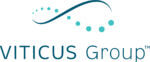 First, I've interviewed many companion animal veterinarians but not enough equine veterinarians. Our Goodnewsforpets.com horse-loving community would love to hear how you became an equine veterinarian.  
 I grew up around horses. Ever since I was four years old, I have ridden horses. In college, I studied international business in Japanese as my undergraduate major. It was a good major, but it wasn't the calling I thought it would be.
Horseback riding was still a hobby. One of my friends that I rode with recommended I talk to the agriculture department dean. I sat down with the dean, and he said, "Take a biology course and see if you like it." I did, and I loved it. I thought veterinary medicine was my calling as I had been around horses my whole life. I interned at the Marion DuPont Scott Equine Medical Center in Leesburg, Virginia, but even then, I still wasn't sure what I wanted to do.
How did you ultimately get into radiology?
I talked with several people, including one of my mentors, Dr. Don Waldron, who said at the time, "If you're not quite sure that you've found what you wanted to do, why don't you do a small animal internship, look at all the different specialties and see what you like?" I went down to Florida to Affiliated Veterinary Specialists, and that's when I met this great radiologist — Dr. Kip Barry.
I was on my surgery rotation at the time. We were looking at this case of a cat that was lame. We looked at his paw, and we could see the lesion. Dr. Barry was walking by. He stopped and looked and said," That's called lung digit syndrome, and you should take a radiograph of the thorax. I bet he has a tumor." Then he walked away.
The orthopedic surgeons and I looked at each other, and we were like — what is he talking about? We would do radiographs anyway because it was cancer, so we wanted to screen for it. Sure enough, there was this mass in his lung. I returned to Dr. Barry and asked him, "How did you know that?!" We talked for a bit more and he said you should be a radiologist if you like horses and small animals. I still consider Dr. Barry as one of my mentors. He comes back to teach at Viticus Group every year.
I finally found my calling in radiology. It was the idea of rapid problem-solving that was exciting to me. I could see at that moment how much Dr. Barry changed that animal's treatment and helped the clinicians with that knowledge. That was it for me. With radiology, there is also the opportunity for international collaboration. I can have friends in Australia and Norway, for example, that I can help, and they can help me diagnose a case. They'll shoot me a quick email and say, hey, what do you think's going on? We're in different time zones, and you can help, especially now with digital radiography worldwide.

I was fortunate enough to have my veterinary residency at Cornell University. I could pursue my passion for equine medicine and small animal veterinary medicine at Cornell. One of the best aspects of veterinary medicine is the more you know about a species, the more it helps you diagnose all the other species.
We were working on dolphins, and we were working on elephants; we had all these fantastic exotic creatures nobody knows a lot about. You then return to your training on how it works in a horse or cow. Studying equine medicine was also an excellent foundation for learning animal handling. It was more than just taking care of an animal but caring for them and diagnosing them.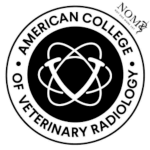 How has the radiology field changed?
Just like human health, we're going to more non-invasive procedures. It's one of the things that gravitated me to Viticus Group — we train in veterinary medicine. Still, we also train physicians so that I can impact both veterinary medicine and human medicine.
As a radiologist, all the equipment that we use on the veterinary side is what they use on the human side. I can see what's going on in the cutting-edge technologies in people and figure out how do I apply that to veterinary medicine. Also, there are a lot of things that we do in veterinary medicine that human medicine looks at. It is this translational relationship in research that works out well.

You've been in your role as Viticus Group's Chief Medical Officer for five years. What made you decide to take on this role?
 I was a tenure track professor at Michigan State University. I have attended the Viticus Center -Oquendo Campus to teach ultrasound courses for ten years. The chief medical officer before me was Dr. Don Waldron, who I mentioned earlier, guided me in veterinary school. When he considered retiring, he asked if I would be interested in taking over his role.
Dr. Waldron knew I always struggled with the idea that once you get out of veterinary school, we expect veterinarians to go into practice and learn independently. At the Viticus Center, Viticus Group's mission is to continue to provide support throughout your career.
It was an excellent synergy of everything I loved about academics and teaching, and helping the veterinary profession. As an educator, I have a vast network of colleagues, specialists, and veterinarians who can come and instruct. That helped me ease into the role.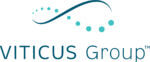 What would you say are some trends in veterinary medicine you are seeing?
 There are all sorts of new technologies. Take MRI, for example. You would think we've had it for a long time, but it hasn't been that long. We're still trying to make diagnoses. On the human side, they'll do 500,000 cases. But on the veterinary side, we have small groups and fewer cases. So we're still scratching the surface of technology. New advances are happening all the time.
Artificial intelligence is a breakthrough we are going through, along with everyone else. There are different ways to go about it. We brought the American College of Veterinary Radiology to our conference to discuss the issues.
We just had a supplement article in our journal about artificial intelligence and mindful ways to use it. We're trying to use it on the veterinary side to shave down a little time or help guide people. So as an augmentation, it has its' place, but we also must do it thoughtfully.
Ultrasound is what's near and dear to my heart. But, even on the human side, they've gravitated away from ultrasound and gone into CT scans. So, for example, you'll have a CT scan versus an ultrasound if you go to a hospital.
Ultrasound is much less invasive because you don't have to anesthetize the patient. But, it's hard to do. For example, a cat lays still while we put them through a CT scanner. With ultrasound, we can do that, but it takes a lot of hands-on training. So, that's why we do a lot of activity on ultrasounds at the Viticus Center.
We are training to refine those skills that may have been introduced in veterinary school, but now the skills are being used in practice. For example, with ultrasound dentistry and even some soft tissue surgery procedures, we create content, bring in all the experts and let veterinarians instantly apply what they learn and take it back to their practice to help the patients.
What else is Viticus Group known for?
We engage veterinarians and the veterinary healthcare team in the newer technologies. We're moving the needle on being able to make diagnoses and treatment recommendations on more subtle diseases that we didn't see before. Take, for example, MRI. We never knew a dog could have a stroke, but now we realize they can. Because they don't talk, you don't notice slurred speech and things of that nature, but people are still astute enough to know when their dog is not quite right.
We can do an exam, and just like in people, we could look at it and then say, okay, we need an MRI to diagnose this. The pet owner can see how severe it is, and we can monitor treatment. These are diseases we would never have diagnosed ten years ago.
 Do you see the same thing with cats?
Yes, we are. You have a cat owner that will come in, and the owner will be astute in saying, "You know, this is my cat's routine, and they're off." With the advances in blood work technologies and the advancements of diagnostics that are non-invasive, we can get a lot more information about what is going on to make a more informed diagnosis and, in turn, to make an informed decision for pet owners.
My role as a radiologist is to help people realize that it's hard to make an informed decision about your family member without knowing all the information. Viticus tries to work on that role. When veterinarians come out of veterinary school, they have some mentors they're working with and try to take the practice to the next level. But with the added help of continuing education — whether it's this conference where you can network and learn about all these different procedures or coming and doing some hands-on courses, veterinarians can have even more information and hone their skills.
For example, because we know that animals don't live as long, the treatment outcomes for veterinary medicine are different. Chemotherapy is not the same as you see in people. As a result, your dog will not lose all its hair, and it will feel better and have a better quality of life. You can help that pet parent understand what you are doing better and help them make informed decisions.
What else do you want people to know about Viticus Group's WVC Conference?
While we've had the conference for 95 years, we are constantly changing and improving it. Some professionals don't like large gatherings. They think that they get lost in the shuffle. So we take pride in being the kind of conference with smaller experiences for people if they want them.
For example, some people like to sit in a room for lectures, but we'll move that needle and try to make it a lot more interactive. We will make it more user-friendly and ensure the veterinarians and the technicians that come to the conference get the most out of it.
We also have an exhibit hall that rivals anything in the profession. It is a fantastic landscape of everything you need in veterinary medicine. It's a one-stop shop to see some innovations you may not have seen. In addition, we have over 520 vendors that can help the veterinary profession and guide you through everything you need.
Finally, 10 minutes away, the Viticus Center is where we are doing hands-on laboratories. There you can take a four-hour session – an intense demo session. If a veterinarian needs to work on a particular skill, we will likely have a lab, and you're one-on-one with the instructor. This human personal interaction and having these conversations is really what we pride ourselves on.
Thank you, Dr. Pease. Note to veterinarians and veterinary healthcare teams: the 2024 Viticus Group WVC date is February 18-21, 2024. 
Viticus Group 95th WVC Annual Conference Breaks Participant Records
Updated from a 4/7/23 post.