Goodnewsforpets.com
2019 Pet Holiday & Pet/Vet Event Calendar
Pet Industry Peeps: Note New Dates for 2020 SuperZoo August 31-September 3!
Looking for a Speaker for Your Event? Lea-Ann Germinder, APR, Fellow, PRSA, publisher of Goodnewsforpets presents variations on "What's Your Story Now?" Contact her at Lgerminder@germinder.com to find out more.
June
American Humane's Adopt-a-Cat Month®​
ASPCA's Adopt a Shelter Cat Month
National Zoo and Aquarium Month​
Pet Appreciation Week
June 3-9
First full week in June
Hug Your Cat Day
June 4
World Oceans Day
June 8
World Pet Memorial Day
June 10
Second Sunday in June
Take Your Dog to Work Day
June 22
July
Adopt a Rescued Rabbit Month​

World Zoonoses Day
July 6
Pet Fire Safety Day
July 15
National Mutt Day
July 31
August
National Immunization Awareness Month
Washington, DC
August 2-6, 2019
Sunday, August 4 10:00 a.m. – 10:50 a.m. HOT TOPICS
A Practical Overview of Cannabis and its Derivatives in Veterinary Medicine 
For Veterinarians,Veterinary Technicians,Practice Staff,Students
Room: Walter E. Washington Convention Center||143BC
International Assistance Dog Week
August 5-11
First full week of August starting with a Sunday
National Check the Chip Day
August 15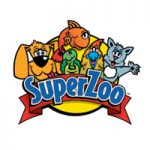 SuperZoo
Las Vegas, Nevada
August 20-22, 2019
Impact and Future of CBD in the Pet Industry
SuperZoo Retail Sessions Mon, Aug 19 4:00 pm – 5:30 pm | 
Tue, Aug 20 8:00 am – 9:30 am Islander Ballroom B
National Bring Your Cat to the Vet Day​
August 22
National Dog Day
August 26
September
National Disaster Preparedness Month
National Food Safety Education Month
National Service Dog Month
Responsible Dog Ownership Month

American Heartworm Society Triennial Heartworm Symposium
New Orleans, LA
September 8-11, 2019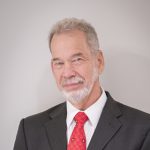 Dr. C. Thomas Nelson will present his latest research on feline heartworm testing on Wednesday, September 11 at the AHS Symposium. For his preliminary comments, read his Goodnewsforpets guest interview here.
National Pet Memorial Day
September 9
Second Sunday in September
AAHA Connexity 2019
Indianapolis
September 12-15, 2019
National Deaf Dog Awareness Week
September 23-29
Last full week of September starting with a Sunday
Sea Otter Awareness Week
September 23-29
Last full week of September starting with a Sunday
World Rabies Day
September 28​
7th International Veterinary Congress
National Hug Your Hound Day
National Dog Week
Dogs in Politics Day
October
ASPCA's Adopt a Shelter Dog Month
National Animal Safety and Protection Month
American Humane's Adopt-a-Dog Month®​​

National Walk Your Dog Week​
October 1-7

World Animal Day
October 4
National Pet Obesity Awareness Day
October 10
National Veterinary Technician Week
October 14-20
World Food Day
October 16
Earthquake Preparedness Shakeout
​October 19
Reptile Awareness Day
October 21
National Cat Day
October 29
National Black Dog Day
New York Week for the Animals
EEVC Veterinary Conference
American Association of Feline Practitioners (AAFP) Conference
American Veterinary Holistic Medical Association (AHVMA) Annual Conference
National Black Cat Day
Plush Animal Lovers Day
National Cat Day
November
ASPCA's Adopt a Senior Pet Month
National Pet Cancer Awareness Month
Manatee Awareness Month
One Health Day​
November 3
National Animal Shelter Appreciation Week
November 4-10
First full week of November starting with a Sunday
U.S. Antibiotics Awareness Week​
November 12-18
National Senior Pet Health Month
Cook For Your Pets Day
November 1, 2019
World Dog Show
9th Global Veterinary Summit
American Association of Equine Practitioners (AAEP) Annual Convention
The National Dog Show
December
National Mutt Day
December 2
World Wildlife Conservation Day
December 4
National Day of the Horse
December 13
Fetch San Diego
December 7 – 10
AKC/Eukanuba National Championship Dog Show
December 15-16
Visit the Zoo Day
December 27
2020
January
National Train Your Dog Month
Walk Your Pet Month
National Pet Travel Safety Day
January 2
National Bird Day
January 5
VMX – Veterinary Meeting & Expo
Orlando, Florida
January 19 -23, 2019
February
American Heart Month
National Pet Dental Health Month
Responsible Pet Owners Month
AKC Meet the Breeds
New York, NY
February 9, 2019
February 10, 2019
New York, NY
February 11-12, 2019
New York, NY
Western Veterinary Conference
Las Vegas, Nevada
February 17-20, 2019
World Whale Day
February 18
Love Your Pet Day
February 20
National Wildlife Day
February 22

National Dog Biscuit Day
February 23
National Invasive Species Awareness Week
February 26 – March 2
Global Pet Expo
February 26-28, 2020
March
Expanding Girls' Horizons in Science and Engineering Month
National Wildlife Week
March 12-16
Poison Prevention Week
March 18-24
Third full week of March starting with a Sunday
National Puppy Day
March 23
April
ASPCA's Prevention of Cruelty to Animals Month
American Red Cross's Pet First Aid Awareness Month
Prevention of Lyme Disease in Dogs Month
National Frog Month
National Heartworm Awareness Month
Every Day is Tag Day
April 7
First Saturday in April 
National Public Health Week
April 2-8
National Dog Bite Prevention Week®
April 8-14
National Animal Control Officer Appreciation Week
April 8-14
National Pet Day
April 11
National Volunteer Week
April 15-22

National Pet ID Week
April 15-21
Third full week of April starting with a Sunday 
National Environmental Education Week
April 22-28​
Earth Day
April 22
International Guide Dog Day
April 25
Last Wednesday in April

National Kids & Pets Day
April 26
Hairball Awareness Day
April 27
Last Friday in April
National Prescription Drug Take Back Day​
April 28
World Veterinary Day
April 28
Last Saturday in April
National Adopt a Shelter Pet Day
April 30

National Air Quality Awareness Week
April 30 – May 4
May
National Service Dog Eye Examination Month
Asthma and Allergy Awareness Month
National Specially-abled Pets Day
May 3
National Pet Week®
First full week of May starting with a Sunday
Be Kind to Animals Week®
First full week of May starting with a Sunday
National Animal Disaster Preparedness Day
Second Saturday in May
International Migratory Bird Day
May 12
Second Saturday in May
Endangered Species Day
May 18
International Turtle Day
May 23
Interzoo, Weisbaden, Germany
May 19-22, 2020
August
SuperZoo, Las Vegas
NEW DATES: August 31-September 3, 2020