** This contest is now closed! Stay tuned for our winner announcement!**
Goodnewsforpets is celebrating all things cat with a cat-tastic contest! September 22 marks not only the start of fall but also the start of our new giveaway running until National Cat Day on October 29, 2017.
We will be giving away copies of the newest book by Cat Writers' Deb Barnes, Makin' Biscuits: Weird Cat Habits and the Even Weirder Habits of the Humans Who Love Them, along with the custom Goodnewsforpets sterling silver Heart-Paw charm to FIVE lucky winners. One out of the five winners chosen will be named the grand prize winner and receive a genuine Swarovski crystal cat in addition to the other prizes. Enter by National Cat Day, October 29, 2017 for your chance to win!  View contest rules and regulations here.
About the Prizes
The Heart-Paw charm was designed exclusively for GoodNewsforPets.com by Elena Kriegner, a renowned jewelry designer based in New York City. A stunning charm hand-crafted in sterling silver, both pet and pet parent can express their love by sharing an accessory that symbolizes their love for each other. This new, versatile charm can be worn on a necklace or bracelet, or as a heartwarming collar accessory for your beloved, furry companion.
Makin' Biscuits: Weird Cat Habits and the Even Weirder Habits of the Humans Who Love Them by Deborah Barnes, won multiple awards at the 2017 Cat Writers' Association banquet including coveted CWA President's Award.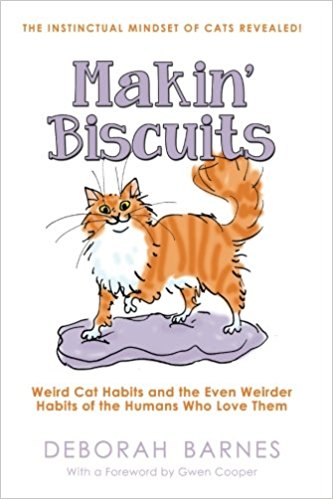 Makin' Biscuits is an entertaining compilation of candid and personal anecdotes from cat lovers worldwide that delves in the feline psyche, answering those age-old elusive questions, such as, why does my cat zoom from one room to another for no reason? With story submissions from well-known celebrities to everyday people, some stories will have you laughing out loud, some will tug at your heart, and some will leave you scratching your head in wonderment.
Along with the fun peek into the feline mind, Makin' Biscuits is also a serious book with an important message on proper pet responsibility and is filled with well-researched advice, tips, and solutions to ensure your cat lives an optimally happy and healthy life befitting his feline nature.
About the Grand Prize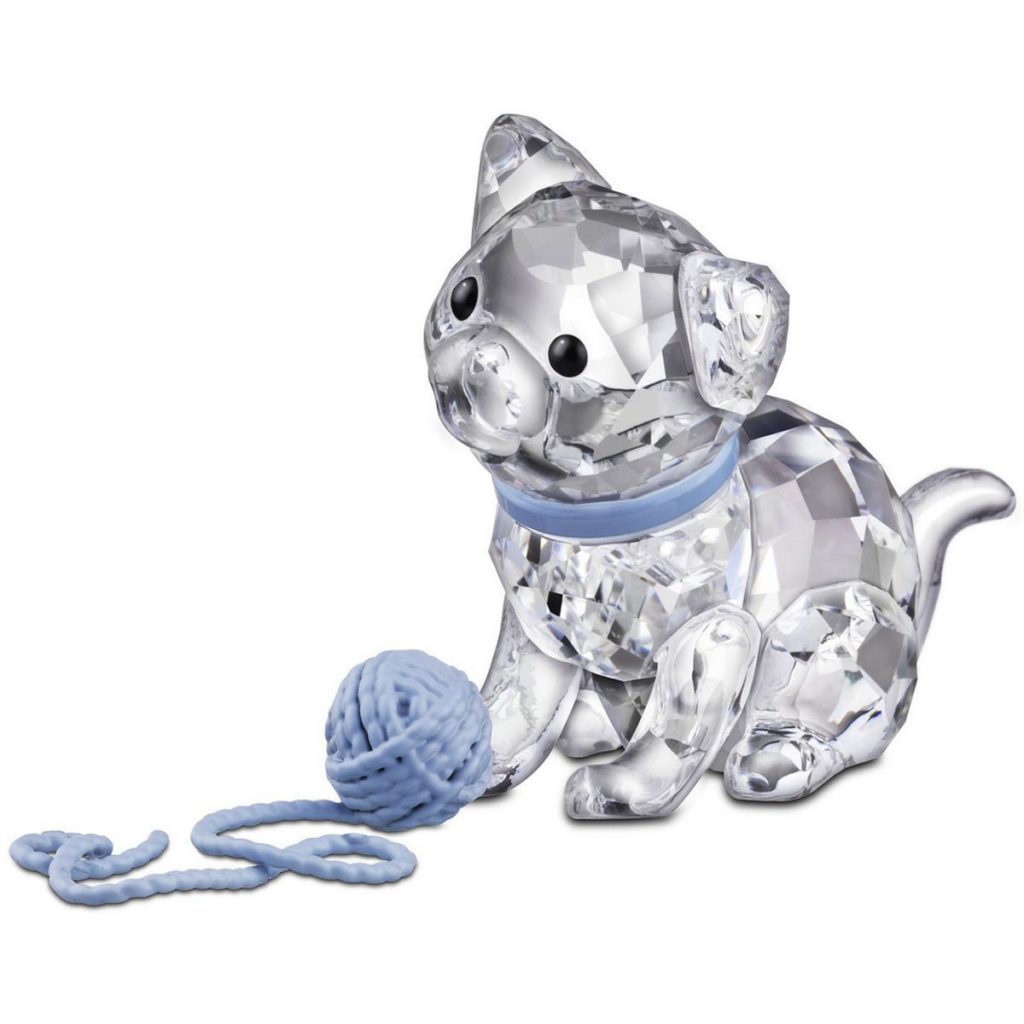 One lucky winner will be chosen to receive the grand prize of a Swarovski crystal kitten, in addition to the Heart-Paw charm and Makin' Biscuits book by Deb Barnes.
Designed by Edith Mair for Swarovski, this sweet clear crystal piece is a must have for any cat enthusiast. This little kitten wants to play with you! Shining in clear crystal, it comes with a light blue plastic collar and ball of wool crafted light blue metal. Originally debuted in 2013 and retired in 2016, this charming kitten is a stunning edition to any collection.
Thanks for entering and be sure to follow us for more contests by registering for our newsletter and following us on social. You don't want to miss any chance to win!