With 22 days until the doors open to the premier industry event, officials report all booths have been sold for Global Pet Expo 2017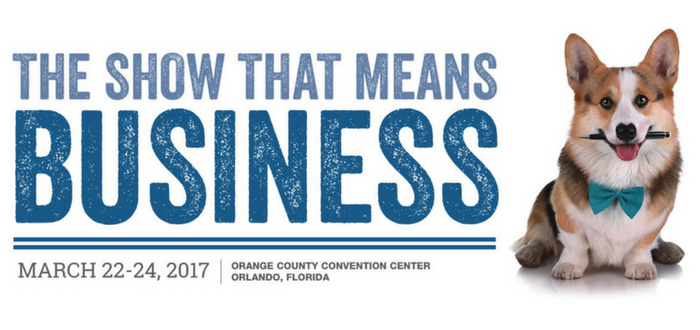 American Pet Products Association (APPA) Executive Vice President & COO Andy Darmohraj is proud to announce that this year's Global Pet Expo has officially sold out of all booth space making up the general Show Floor and Special Sections. This year's Show is set to take place March 22-24 at the Orange County Convention Center in Orlando, Florida.
"We work tirelessly throughout the year to continue to improve the Global Pet Expo experience for exhibitors, buyers and media alike," said Darmohraj. "As the largest annual pet products trade show, we're thrilled to be sold out nearly a month ahead of the Show opening. We expect Global Pet Expo 2017 to be another record-breaking event."
The 2017 Show will feature 1,130 exhibitors, 27% of which are international companies, 3,435 booths and 223 first-time exhibiting companies. With more than 3,000 new product launches, Global Pet Expo will showcase the latest and greatest products available for all types of pets including dogs, cats, birds, fish, reptiles, small animals and horses. The Show has also grown in recent years with added special sections including the "International Pavilions," "Natural Pet," "Boutique," "Everything Aquatic," and "What's New!"
The tremendous success of the continuously growing Global Pet Expo has been recognized by the trade show industry as well. Trade Show Executive Magazine (TSE) ranked Global Pet Expo #61 on their exclusive "Gold 100" list. This honor recognized Global Pet Expo as one of the 100 largest shows that "Set The Gold Standard" for the trade show industry, exceeding thousands of others in exhibit space, exhibiting companies and attendance.  Global Pet Expo is also ranked #48 in TSE's Fastest 50 for fastest growing trade shows and was honored at the prestigious Trade Show News Network (TSNN) Awards as a Top 25 Fastest-Growing Show in net square footage.
Global Pet Expo is open to independent retailers, distributors, mass-market buyers and other qualified media and professionals.  To learn more about the show, click here.