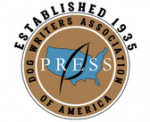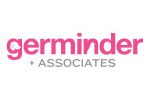 Once again, Germinder & Associates has been named agency of record for the esteemed Dog Writers Association of America (DWAA). Founded in 1935 by eight editors and publishers invited to the Westminster Kennel Club Dog Show, the DWAA has become the most recognized professional writing association devoted to man's best friend.
DWAA President Jen Reeder said she is delighted that Germinder has agreed to continue the collaboration.
"Lea-Ann Germinder and her team at Germinder & Associates work tirelessly to promote DWAA and dog writers in general," Reeder said. "In the last year alone, they've brought on important sponsors, booked media appearances for the leadership team, promoted our annual banquet and various initiatives and boosted contest entries by 24 percent from the previous year. The agency's digital arm even sponsors the GNPF Digital Online Article Award, a $500 award for the best online article that highlights the human-canine bond in action. I'm so grateful for Lea-Ann's passion and dedication – she always goes above and beyond."
Goodnewsforpets Will Be Third-Party Digital Platform

In additional to sponsorship activities, the agency will provide strategic counsel, publicize DWAA events and publish news about members' books on its Goodnewsforpets.com platform. The agency has already begun outreach to special award sponsors and will promote the DWAA's annual writing contest and awards banquet, scheduled for Sunday, February 10, 2019 at the New Yorker Hotel in Manhattan.
"We are thrilled to return as the AOR for DWAA in our 20th anniversary year and be recognized for our work. DWAA is an organization near and dear to me personally. We look forward to achieving even more success together with this organization of highly skilled dog writers, bloggers and journalists," said Lea-Ann Germinder, APR PRSA, President & Founder, Germinder + Associates and Editor & Publisher of Goodnewsforpets.com.
 About DWAA
The Dog Writers Association of America is the most recognized professional writing association devoted to dogs. Founded in 1935, the DWAA has grown from eight founders to over 500 members, including journalists, authors, bloggers, publicists, photographers, illustrators and media personalities. Under the umbrella of the human-canine bond, members cover dog competitions, health, training, rescue, pet fashion, veterinary research, working dog organizations, animal welfare legislation, fundraisers and many other topics. For more information, visit: www.dogwriters.org.
Germinder + Associates provides communications services for the pet/vet sector and other niche industries. The woman-owned company was founded by Lea-Ann O'Hare Germinder, APR, Fellow PRSA in Kansas City and has offices in New York City and Kansas City. The company connects and consults with executives in both established companies and organizations interested in entering the vet and pet industries in the U.S.
Goodnewsforpets.comTM combines an award-winning website and social media channels to curate news of interest and importance to pet parents, veterinary professionals and the pet industry. Editorial, contests, sponsored content distribution and advertising is available.
GNFP DigitalTM provides a wide range of digital services including digital audits, standard or custom infographics, topic specific modules and branded content implementation. The custom digital content development and distribution services are offered for national brands, veterinary practices and other niche markets.